Things have changed drastically for the NBA this year.
The teams have time to prepare and play their best with fans in plain sight.
What you saw last year may not repeat at all this season.
With the play-in add up to the cue of teams available for the playoffs, it brings a piece
of fun we did not have before.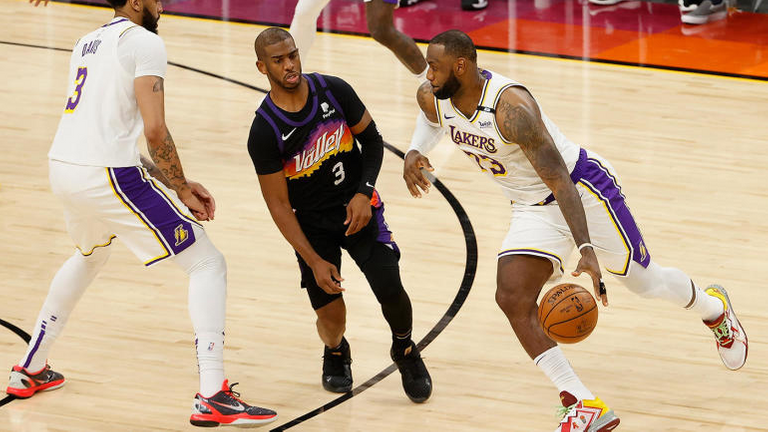 source
Before I jump to the Lakers, look how Milwaukee is playing this year. They are giving the Heat what they did to them last year. Grizzlies have opportunities with their series. It remain to be seen what will happen cause we cannot judge all teams just one game so far. Celtics not so lucky going forward since they play ISO ball and this way they are not able to share the ball much.
I can say the same for the Heat as well. Lakers on the other hand relies so much through James and AD. Lack of third option is always the problem with team with Superstars. I guess that is LeBron problem to deal with. Tonight we should expect a different approach where AD will lead and James will continue his way of assisting everyone to score. A loss always bring a sense of urgency and a bit of stress to get the job done. Tonight AD and James could easily score 30 each. Who else will step up to fill the gap. Playing defense is exhaustive. Guys need to step up and limit CP3 the opportunity to run his team.
Will it be possible for James to run for another Championship? This game tonight will put light in that question. As you are well aware, Playoffs basket ball is another bull into the games. The matchup we are all waiting for is: Both Los Angeles team playing each other. PG still slowly finding its form. Dallas did find ways to tame the duo and tonight I am waiting for the answer to Doncic ease of penetrating and scoring at ease.
Lakers may get to the end. It will not be easy. Hopefully the break AD and LeBron had in the season gave them enough time to re-energize for a very long playoffs. West always tough to get by. Now if Dallas can take care of Clippers, I can say Lakers hard work will cut in half. Not so fast, having the fans around get the players into the game.
I know Bron is not MJ, but this is the moment we need to see the best of the best compete for the trophy.