It's a beautiful Saturday this week, always made more excellent when I actually wake up in the morning! It's about 25 at the moment, around lunch time, and I'm sitting here at a café by the lake about to have some lunch of a grilled haloumi cheese wrap. I know, weird right? Figured I'd give it a crack though - Life is too short to say no all the time.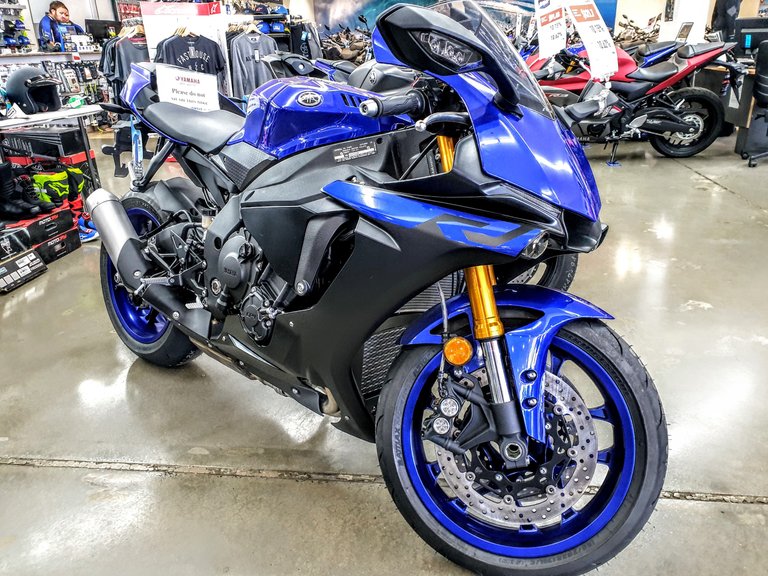 I've just been to Yamaha World to test-ride the latest Yamaha R1 as per my last post here.
It was pretty good fun although it took me a while to get my head around the slipper-clutch which means one only pulls in the clutch to grab 1st gear, from there, up or down, no clutch is used. Going up the box wasn't the issue but coming back down seemed weird without using the clutch. You simply keep the power on, as the gearbox has to be loaded apparently, and then bang it down the gears blipping the throttle in between each. If you go too far no worries cobber, the gearbox and anti-lock systems prevent the rear from locking up and bob's your uncle! Ingenious, but took me a few goes to get perfect as I've not used the system previously.
The bike has a lot of systems and rider-aides, is very adjustable right down to fuel mapping, and is all round bloody awesome! For $27,000 it would want to be too, don't you think? My Last R1 cost me $22,000 so in the intervening years not only the technology has increased huh?
I also looked at, but did not ride, the MT09A and MT10ASP, basically 900cc naked street-fighter bikes. They are slightly shorter than the R1 and have a more upright riding position but are beasts also! Me likey a lot.
I'm probably not going to track ride if I end up getting another bike and am not certain I need a bike as cutting edge as the R1 although in reality as far as systems go the MT09A isn't that much different - It's just the fact it's naked bike.
I'm still deliberating about my ride this morning and what it means. I have to say that I felt extremely exposed to traffic, which is mad here in Adelaide due to many assholes who can't fucking drive properly, inattentive phone-driving and the fact our road infrastructure isn't keeping up with the increase in traffic. Normally I would be riding in the hills though, so maybe it's not so much of an issue. Also, I haven't ridden for a few years and probably was more nervous than I would usually be - Crashing a test bike isn't something I would like to ever do.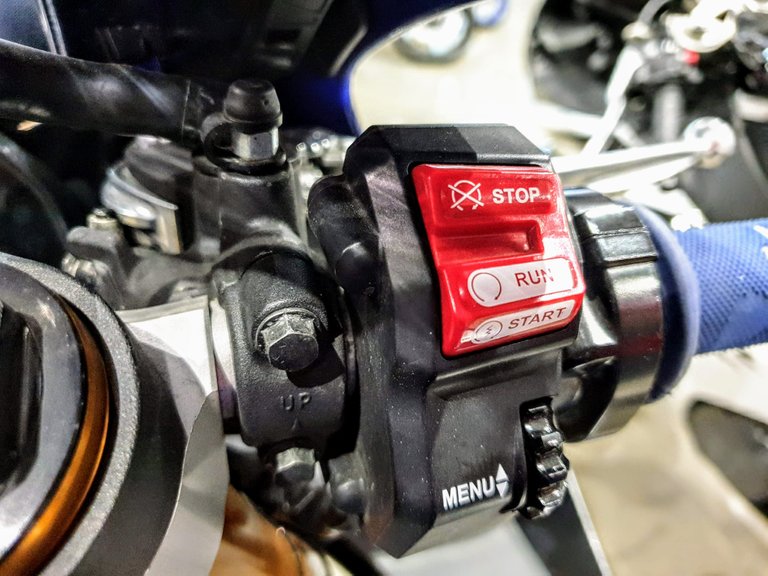 The rest of this afternoon is going to be spent chillin' out and probably writing or reading.
Sunday I'm picking up my trailer and doing a load of rubbish to the dump after a clean up. It's forecast to be 38°C (100F) so pretty hot for working but work I must. Faith will help though and will probably wear something heat-suitable so hopefully I can keep my mind on the job instead of her huh?
I also need to photograph my latest Lego build which is now completed so will tackle that also at some stage. I'm going to do some video but that will have to wait as I don't want to do it in the heat and next weekend I'm away in Tasmania - It'll happen though.
I hope y'all have a great weekend planned and manage to get it done with a lot of passion. Happy weekend people!
---
Design and create your ideal life, don't live it by default
Discord: @galenkp#9209 🇦🇺