Tip 30 was the one I told you about Commentcoin.
As @commentcoin just started you needed only 1 coin (in its first week). It was to promote the coin and the idea behind it. I did not discover the coin it it's very first week and I think many didn't.
The next 10 coins were needed to activate the tag and after that, some coins left in your wallet. Those coins stand for the number of comments/commentators who receive a coin.
If you have 10 commentcoin left in your wallet, 10 comments will be rewarded. If you have 100 left, 100 comments will be rewarded.
Since Sunday, November 11, 2019, you need 20 coins to activate the tag.
That commentcoin you can earn by commenting, there are contests you can join where they are a part of the prize and you can buy them.
If you plan to buy the time is right.
They are not expensive yet. You can buy them with the help of steem-engine.com. You can also transfer them to someone else (use the icon with the two arrows).
No Steem to invest in Commentcoin?
No need to panic. You can join this project too. Comment on posts with the tag #cc. There are plenty of them without one single comment! Take the time to read and respond. It is an investment in yourself, your future on Steem. Keep in mind: Each valuable comment is worth one coin.
Use you commentcoin wise.
This is the way to be noticed, to receive a comment, upvote, make friends and connect.
As a small fish, most of your time should be invested in reading and commenting.
If you have questions about Commentcoin the team is happy to answer them and so.am I. Please, keep in mind @commentcoin is not the only thing we take care of. Happy commenting to all of you.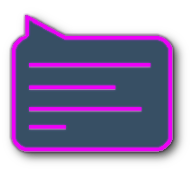 El consejo 30 fue el que te dije sobre Commentcoin.
Si le quedan 10 commentcoin en su billetera, se recompensarán 10 comentarios. Si le quedan 100, se recompensarán 100 comentarios.
Desde el domingo 11 de noviembre de 2019, necesita 20 monedas para activar la etiqueta.
Comentando que puedes ganar comentando, hay concursos a los que puedes unirte donde forman parte del premio y puedes comprarlos.
Si planea comprar, es el momento adecuado.
Todavía no son caros. Puedes comprarlos con la ayuda de steem-engine.com. También puede transferirlos a otra persona (use el icono con las dos flechas).
¿No tiene Steem para invertir en Commentcoin?
No hay necesidad de entrar en pánico. Puedes unirte a este proyecto también. Comenta publicaciones con la etiqueta #cc. ¡Hay muchos sin un solo comentario! Tómese el tiempo para leer y responder. Es una inversión en ti mismo, tu futuro en Steem. Tenga en cuenta: ** Cada comentario valioso vale una moneda. **
Usa tu comentario en cuanto a monedas.
Esta es la forma de ser notado, recibir un comentario, votar, hacer amigos y conectarse.
Como pez pequeño, la mayor parte de su tiempo debe invertirse en leer y commentary.
Estamos encantados de responder a sus preguntas. Recuerde que @commentcoin no es nuestro trabajo diario. Feliz comentando.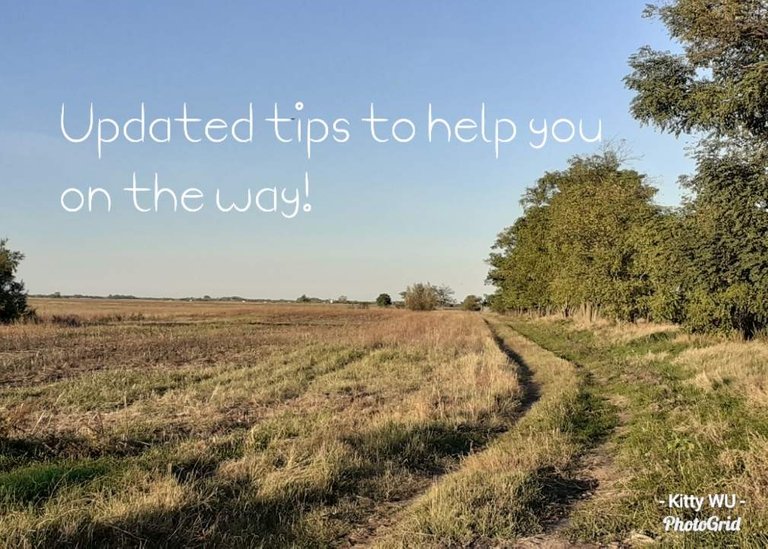 Ready for a new addiction?
Use Partiko and collect Partiko points.
Posting, commenting = points = steem!
Try it. There is nothing to lose
Steem is about earning. You need to earn to power up/stake. Without Steem Power (SP) you are not able to post, comment and upvote. Make yourself visible. Use your SP in the most efficient way.
Tips I wrote to help you.
Tip: Introduce yourself!
Use the tag #introduceyourself if you did not do it yet.
(You might meet nice people or get interesting tips.)
https://steem-bounty.com/services/forever/@wakeupkitty.pal/who-am-i-and-why-this-account-gc4hlwvv
Tip 1: How to grow? Use dpoll.xyz!
(Go for the giveaways. Free SBI, upvotes, pal, monster cards).
https://steem-bounty.com/services/forever/@wakeupkitty.pal/tip-how-to-grow-use-dpoll-xyz
Tip 2: Join the engagement league.
Be visible, upvote your neighbours like they do with you).
https://steem-bounty.com/services/forever/@wakeupkitty.pal/tip-2-join-the-engagement-league
Tip 3: Join #ccc contests if you like to earn!
(Use the tag #ccc for every post with 200+ words)
https://steem-bounty.com/services/forever/@wakeupkitty.pal/tip-3-join-ccc-contests-if-you-like-to-earn
Tip 4: Share your photos (dapp Appics)
https://steem-bounty.com/services/forever/@wakeupkitty.pal/tip-5-share-your-photos
Tip 5: Steem-bounty.com
(Be a bounty hunter, get upvotes and earn forever on your posts!)
https://steem-bounty.com/services/forever/@wakeupkitty.pal/tip-5-steem-bounty-com
Tip 6: Improve your writing skills.
(Read, use Grammarly, practice free writing)
https://steem-bounty.com/services/forever/@wakeupkitty.pal/tip-6-improve-your-writing-skills
Tip 7: Steembasicincome (SBI)
(Help other and earn yourself too)
https://steem-bounty.com/services/forever/@wakeupkitty.pal/tip-7-steembasicincome-sbi
Tip 8: Join Actifit.
https://steem-bounty.com/services/forever/@wakeupkitty.pal/actifit-wakeupkitty-pal-20190804t202954803z
Tip 9: How to get your upvotes? Bot or not?
Do NOT use bidbots!
https://steem-bounty.com/services/forever/@wakeupkitty.pal/tip-9-how-to-get-upvotes-bot-or-not
Tip 10: Use the right tags!
https://steem-bounty.com/services/forever/@wakeupkitty.pal/tip-10-use-the-right-tags-tppza9rc
Tip 11: Giveaway and Thank you.
https://steem-bounty.com/services/forever/@wakeupkitty.pal/actifit-wakeupkitty-pal-20190814t194435899z
Tip 12: Have you voted yet?
https://steem-bounty.com/services/forever/@wakeupkitty.pal/tip-12-have-you-voted-yet
Tip 13:
To vote or not to vote, that is the question. https://steem-bounty.com/services/forever/@wakeupkitty.pal/actifit-wakeupkitty-pal-20190821t173452907z
Tip 14: I want my money! (Bitvavo)
https://steem-bounty.com/services/forever/@wakeupkitty.pal/tip-14-i-want-my-money-bitvavo
Tip 15: What option do you have after HF21?
https://steem-bounty.com/services/forever/@wakeupkitty.pal/tip-15-what-option-do-you-have-after-hf21
Tip 16: Automatically post, upvote and claim rewards.
https://steem-bounty.com/services/forever/@wakeupkitty.pal/tip-16-automatically-post-upvote-and-earn
Tip 17: New Steem - Steemvoter
https://steem-bounty.com/services/forever/@wakeupkitty.pal/tip-17-new-steem-steemvoter
Tip 18: Good content again
https://steem-bounty.com/services/forever/@wakeupkitty.pal/tip-18-good-content-again
Tip 19: Limited and if you have to wait.
https://steem-bounty.com/services/forever/@wakeupkitty.pal/tip-19-limited-and-if-you-have-to-wait
Tip 20: Help a plankton understand Steemit.
https://steem-bounty.com/services/forever/@wakeupkitty/actifit-wakeupkitty-20191009t183523884z
Tip 21: Contests and Photo contests.
https://steem-bounty.com/services/forever/@wakeupkitty.pal/actifit-wakeupkitty-pal-20191010t200840535z
Tip 22: A free upvote or promote for an upvote.
https://steem-bounty.com/services/forever/@wakeupkitty.pal/actifit-wakeupkitty-pal-20191013t190000435z
Tip 23: Monday Contests & Challenges to join.
https://steem-bounty.com/services/forever/@wakeupkitty.pal/actifit-wakeupkitty-pal-20191015t173810635z
Tip 24: Tuesday Contests & Giveaways
https://steem-bounty.com/services/forever/@wakeupkitty.pal/actifit-wakeupkitty-pal-20191016t194927912z
Tip 25: Wednesday Easy Contests & more
https://steem-bounty.com/services/forever/@wakeupkitty.pal/actifit-wakeupkitty-pal-20191017t171349064z
Tip 26: Thursday Contests & Giveaways.
https://steem-bounty.com/services/forever/@wakeupkitty.pal/actifit-wakeupkitty-pal-20191019t093425993z
Tip 27: Friday Good for an Upvote & more!
https://steem-bounty.com/services/forever/@wakeupkitty.pal/actifit-wakeupkitty-pal-20191020t141004465z
Tip 28: Saturday Challenges & Giveaways
https://steem-bounty.com/services/forever/@wakeupkitty.pal/actifit-wakeupkitty-pal-20191022t225155389z
Tip.29: CAT - CATnip - Kitten
https://steem-bounty.com/services/forever/@wakeupkitty.pal/actifit-wakeupkitty-pal-20191023t173702073z
Tip 30: Commentcoin (cc)
https://steem-bounty.com/services/forever/@wakeupkitty.pal/actifit-wakeupkitty-pal-20191026t161306468z?referrer=wakeupkitty
Tip 31: Join Help a Plankton understand Steemit.**
https://steem-bounty.com/services/forever/@wakeupkitty.pal/tip-31-join-the-contest-help-a-plankton-understand-steemit



2948