🏈 My first TouchDown in the SPORTS Game
...🎆 I have 5000 SPORTS in Stake 🎆...
21 days ago I published the first article on sportstalksocial.com. Today I received the payout for my "BEER vs COFFEEA" post.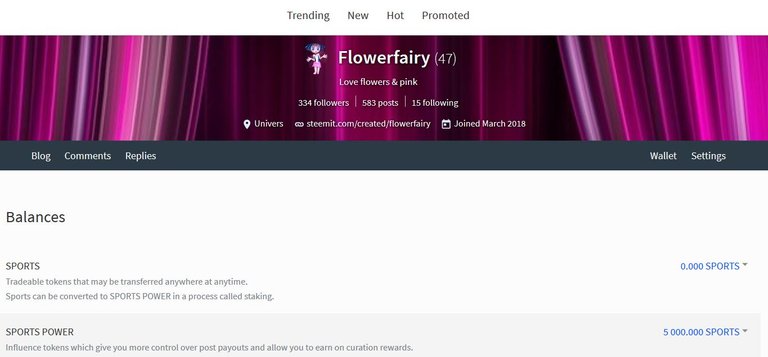 Now @flowerfairy has 5K SPORTS Power!

Now it's time to celebrate, like the guys in the video.

Other good news

I was able to collect an additional 10 Coffeea Friendship Token.
🍵 That's great
Now it is possible to reward the first comment of my article with a coffeea friendship token.
Unfortunately only tomorrow, because for today my contingent is exhausted.
Next week I will report how my steem-engine wallet has developed further.

Thanks for stopping by
Before you leave my post please
use the vote button <3