(TR) Obradovic için söylenecek fazla söz yok. Dünyanın en iyi koçu biz Fenerbahçeliler için hemde Avrupan'nın en iyi koçu kendisi. Biz fenerbahçeliler onunla 2013'te tanıştık ve bu birliktelik tam 7 yıl sürdü.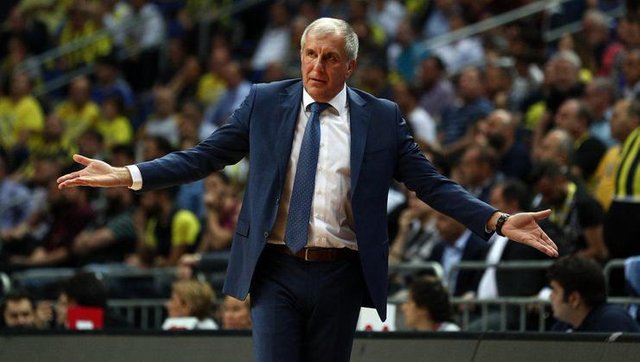 (EN) There is not much to say for Obradovic. He is the best coach in the world, and he is the best coach in Europe for Fenerbahce people. We, fenerbahçel, met him in 2013 and this association lasted 7 years.
(TR) Onun için şunları söylemek istiyorum. En başta kendisi olduğu için ve bizi Avrup'nın en iyisi yaptığı için bizi tam beş yıl boyunca üst üste Final Four'a taşıdığı için bize 7 yılda tattırdığı sevinç ve hüzünler için bizi sevip bize değer verdiği için minnetarız .
(EN)That's why I want to say the following. We are grateful that he loved us and valued us for the joy and sorrows he tasted in 7 years, for being himself himself and for making us the best of Europe, for carrying us to the Final Four for five consecutive years.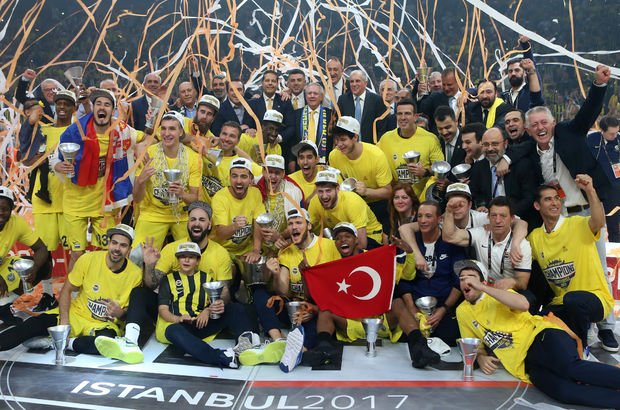 (TR) Şimdi söyleyeceklerimden kimse alınmasın ama 2016 yılında Euroleauge'de finalde CSK Moskovay'ya hakemler yüzünden yenildik. O mükemmel hakemler verdikleri kararla hem Fenerbahçe'nin hem de Obra'nın hakkını yediler. Peki sonuç nedir 1 yıl sonra 2016'da yenilen Obra 2017'de bunun acısını çıkarttı. Patronun kim olduğunu tüm avrupaya gösterdi
(EN) No one should be taken from what I have to say now, but in 2016, we lost to CSK Moskovay in the final in Euroleauge because of the referees. Those excellent referees ate the right of both Fenerbahçe and Obra with their decision. So what is the result? Obra, who was defeated in 2016 a year later, suffered this. Showed who the boss is all over Europe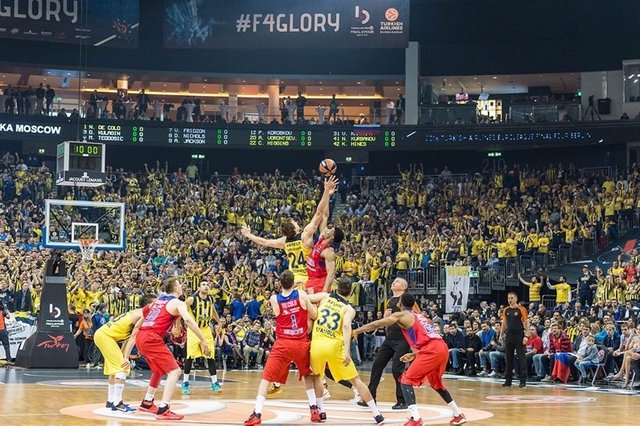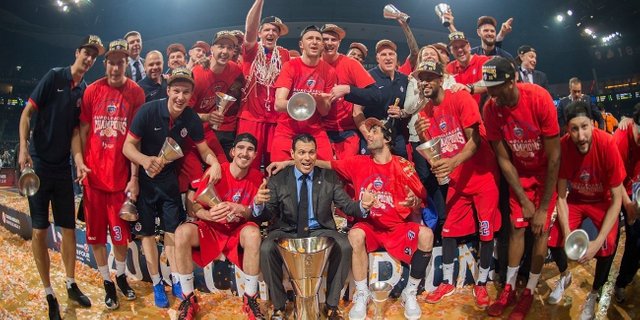 (TR)Obra bize 7 yılda 11 kupa kazandırdı. O kupalar 4 Türkiye ligi, 3 Cumhurbaşkanlığı Kupası, 3 Türkiye kupası ve en önemlisi 1 Avrupa şampiyonluğu.
(EN) Obra won us 11 cups in 7 years. It league Turkey Cup 4, 3 President's Cup, Turkey 3, 1 European Cup and the most important championship.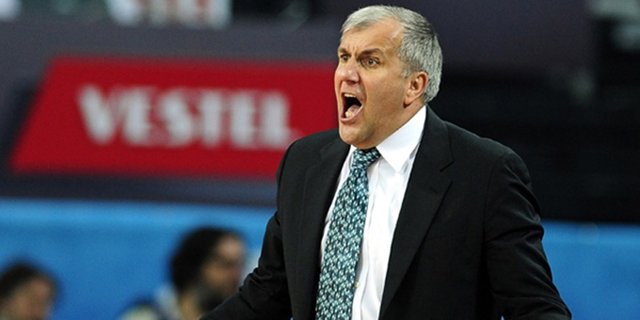 (TR) 5 yıl Final four'a kaldık. ilk sene yarı finalde Real Madrid'e yenildik. 2.sene finalde CSKA Moskova'ya yenildik. 3. sene finalde Olympiakos'u yendik. 4.sene finalde Real Madrid'e yenildik. 5.sene ise Türkiye tarihinde bir ilk yaşandı. Final Four'da iki Türk takımı eşleşti. Kazanan Anadolu Efes. Ama Obra sayesinde hepsi ona hiç kırgın değilim. Bizi yani Fenerbahçe'yi Fenerbahçe yapan Obradovic'dir
(EN) We stayed in Final four for 5 years. We lost to Real Madrid in the semifinals in the first year. In the final of the 2nd year, we lost to CSKA Moscow. We defeated Olympiacos in the final of the third year. We lost to Real Madrid in the final of the 4th year. The 5th until there was a first in Turkey's history. Two Turkish teams matched in the Final Four. The winner is Anadolu Efes. But thanks to Obra, I am not upset with it all. It is Obradovic who made us, Fenerbahçe, Fenerbahçe.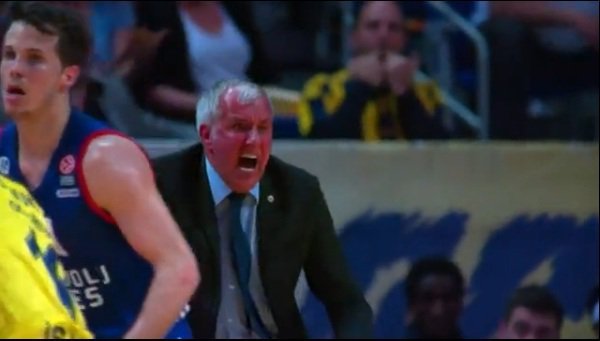 (TR) Obra bizim kapımız sana her zaman açık. Senin o kırmızı yüzünü, senin sinirlenmeni, senin çıldırıp, bağırıp çağırdığını hep hatırlayacağım. Seni seviyorum KIRMIZI DEV ADAM.
(EN) Obra, our door is always open to you. I will always remember your red face, your anger, your madness and yelling. I love you RED GIANT MAN.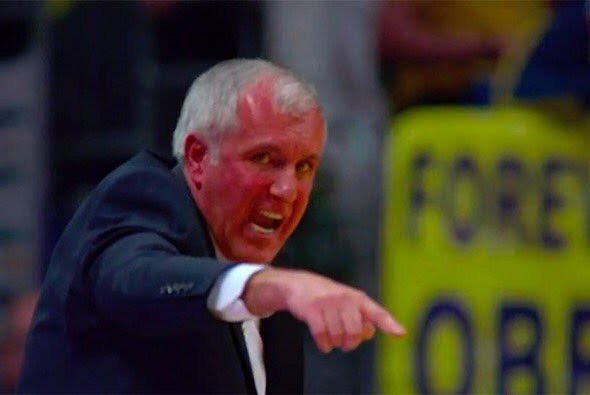 (TR) Fenerbahçe sensin, sende Fenerbahçesin. Saygılarla KIRMIZI DEV ADAM.
(EN) You are Fenerbahce, you are Fenerbahce. Regards, RED GIANT MAN.....
Obradovic Obradovic Obradovic Obradovic Obradovic

Obradovic



Obradovic

Obradovic

(TR)Bu şarkıyı sadece Fenerbahçeliler bilir.
(EN)Only Fenerbahce people know this song.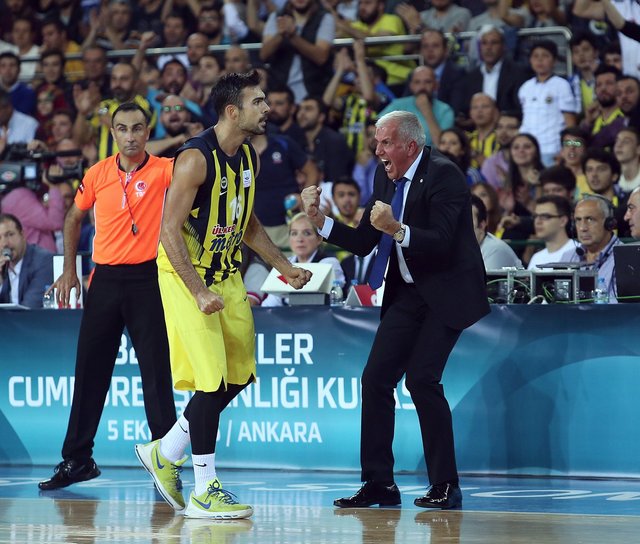 (TR)Keşke bize hep bağırsan hep küfür etsen. Bize doğru ve yanlışı keşke sadece sen öğretsen.
(EN) I wish you always shout at us and swear. If only you teach us right and wrong.
RED GİANT MAN...........