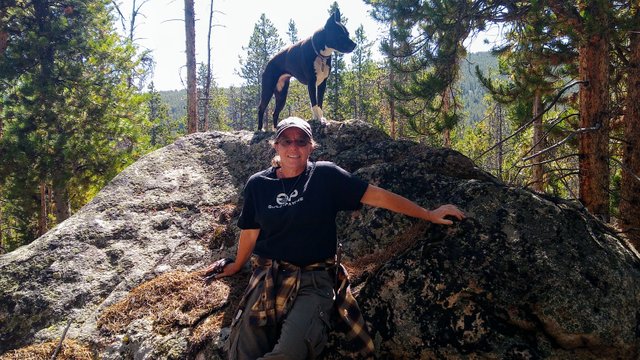 Another beautiful day here near Leadville CO. Today we hiked down the river and across the log bridge to old Grizzlys cabin. Then we went west up the hill and explored around the area. Another abandoned looking cabin is just North of Grizzlys place but we decided to stay clear since it was posted.
There was an older automobile probably 60s 70s in front of the house, but we could not tell how they got it there since there are no roads nearby that we could find.
@scarletreaper is repping @guiltyparties today with her T-shirt we got at the block party a couple months ago! If you have any available Witness votes please vote for @guiltyparties, @jackmiller, and @enginewitty! Go to steemit.com/~witnesses and give them a vote, it's free and will really help them out!




10039

Daily Activity, Hiking, Walking