Narva - Estonian city bordering Russia
Narva is located in East Estonia, and is the 3rd largest city in Estonia. Narva is located along the Narva river, which acts as the border between Russia and Estonia. We didnt have time to apply for a visa to visit Russia, and so decided to check out Narva, and see how a border city operates.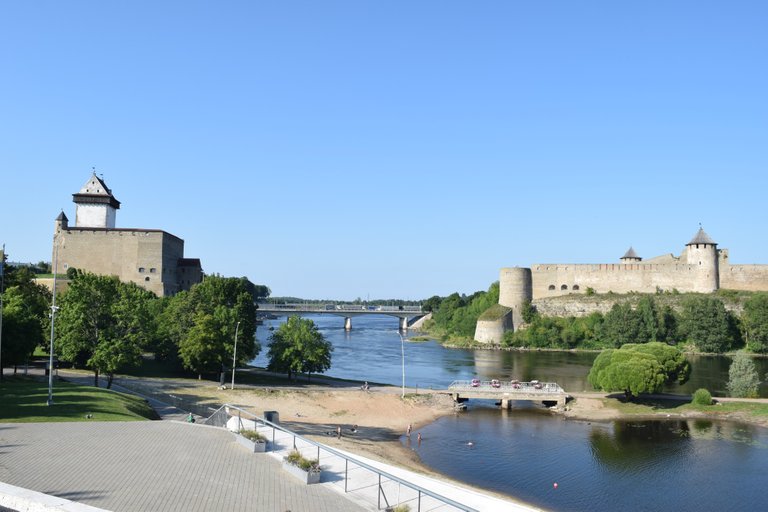 What is cool about Narva is that you get a view of two awesome (and somewhat different) castles. On the Estonian side (in the left in the picture above), is the Hermann Castle, founded in the 13th century. On the Russian side (right side of the picture), is the Ivangorod Fortress.
There is a bridge where there are customs for going between Russia and Estonia, and it is interesting seeing how this works. Alot of people drive through but others walk through, and I imagine some who live on the border would make the crossing often.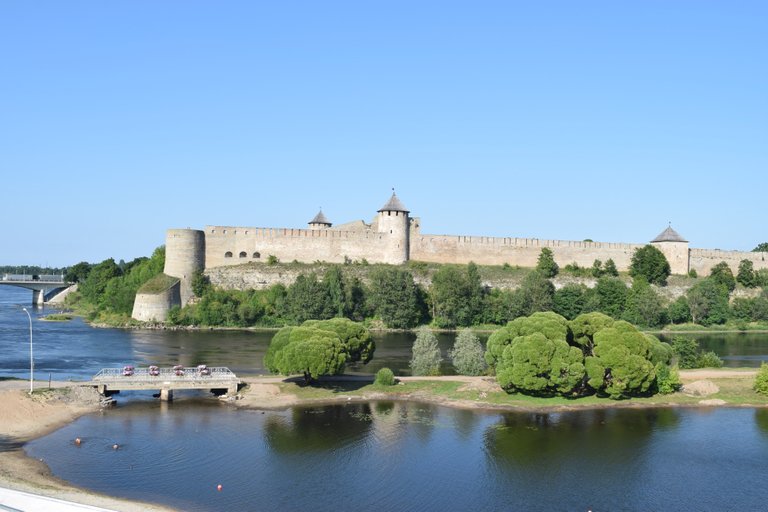 What is really cool about this is that you can just imagine the battles that could have gone on here. Both of the castles are epic, and would have acted as defense.
Alot has changed over the times, and there is alot of history in Narva. Estonia was part of the Soviet Union and there is still lots of evidence of this time of communism. The buildings are all quite similar, all looking much like the same apartment. Walking through the streets and suburbs is an eerie experience, but one that gave more insight into how Narva would have felt during the Soviet rule.
Although the Soviet Union fell in 1991 I am sure people in Narva are still feeling the effects. Obviously, being so close to Russia we heard alot of Russian being spoken, which was interesting!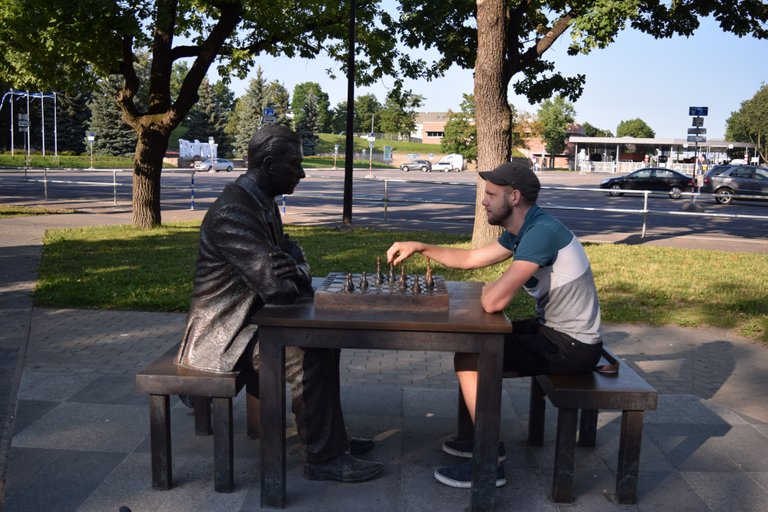 The evidence of Russian influenced architecture is clear in Narva is evident with The Resurrection of Christ Cathedral. It is an epic building, and something different to what is seen in the rest of Europe. The style is very similar to those found in St Petersburg and Moscow.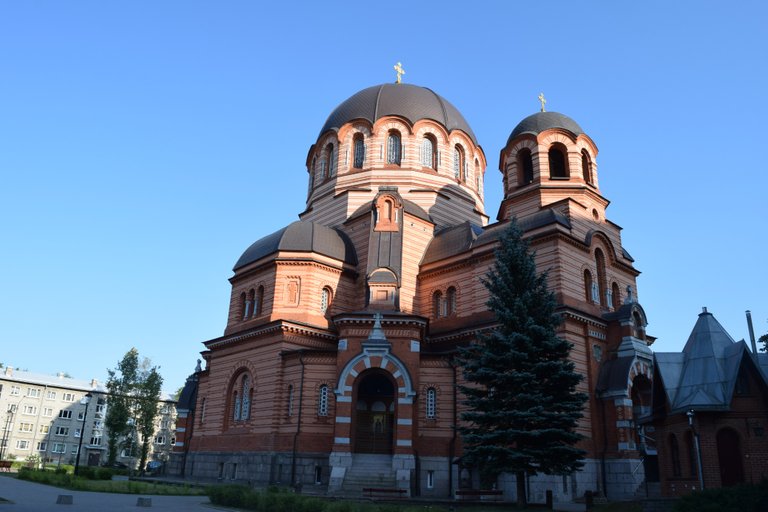 Narva is an interesting place to visit if you are in Estonia,and really interesting to see how a border town operates. It is a fairly small place, and I would say half a day is plenty of time to wander round, have a coffee and explore. Enjoy!
All photos taken by me!
---
View this post on TravelFeed for the best experience.
---
---