Two champions enter the ring, only one will be champion at the end. Poirier, the interim UFC Lightweight Champion will face Khabib, the current UFC Lightweight Champion.


Directly from the du Arena in Abu Dhabi, United Arab Emirates, we will witness UFC 242 and an amazing event.
My name is Nerio Parra, welcome to my blog.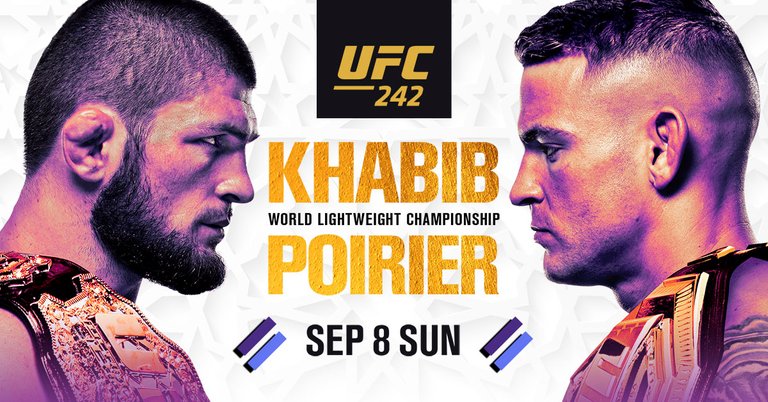 Photo: UFC 242
Mod: By me
Two styles, the tension grows, who will win?
Maybe on the most important fight of his career Khabib defeated Connor Macgregor who is the most popular fighter in the UFC so the entire weight falls on Poirier who can make history in this fight, the only problem is that Khabib holds the longest undefeated streak in MMA and is 27 - 0 right now and he is not planning to lose this fight either.
War is imminent
Who is your favorite?
Poirier is training not only for a fight but for a dream.
Are you ready?
Thanks for reading
Do you like my content? You can tip me using Bitcoin and Ethereum.
Bitcoin wallet: 1KidyEZ22YCUcGPLrc3Lu92gZYZgP5qn2
Ethereum wallet: 0x9dfac08159fc5e25e7990779346564b1d61a14ee