Ulog (Sportstalk) - A Legit Illiterate Speaks Of Messi!!!
I am always on speed. 120 on the dash; 'no breaks!'. 
I spend whole days on the PC and in my intermission, i end up watching YouTube video after YouTube video as recommended in my feeds. These are usually short videos. 
I haven't watched a whole movie in a very long time. My body lacks the ability to relax, so much so that i can't pull off a 'whole movie'.
This behavior is synonymous to how i use the browser these days, opening tab after tab, 'all rushed'.
No productivity!!!
I am up still and it is 4-am and in my short intermission from trying to work on the Teardrops colorlesspaper, i saw a reaction-video whereupon the reacters reacted to marvelous Messi. A husband and wife from USA who have never seen Messi play or even know the tenets of football did the video-reaction and they were still able to spot Messi as marvelous, even compared to CR7.
I found the original video that was reacted to, that pertaining to Messi and you may want to see it too.
According to me, mentality is a large part of 'prowess in sports' and i don't know if the right measure for mentality is 'a high' or 'a low' but i am here to say that Messi has the right mentality when it comes to his decision-making. I refer to his decision-making in football and especially 'split-seconds decision-making'.
He knows the spirit of the game. He feels it. 
He applies 'timeliness with context' to the teeth in the way he decides his play. That is why he can shoot the ball without any ferociousness and 'it is going in' or the goal keeper flops because he knows just the right time to play that ball. Well, he feels it. 
Sorta like a jab in boxing and that said to be the best arsenal and i say 'extra-best' when it is used 'with context' and especial timeliness.
Knowledge of 'real life' is grand when it comes to decision-making in sports overall and i doubt much of this is known. Understanding of 'real life' takes perception to spanless level. Many 'great things' become ordinary.
I doubt Messi has a real understanding of the true extent of his abilities (he likely just feels it but he can't place), till perhaps a legit-illiterate explains it to him. 
Defenders rely on experience to tackle Messi right but 'experience in football' itself can be limited by 'experience in real life' (how many things you have seen).
Messi's prowess in the game of football is quite beyond 'just talent', there has to be something else. Perhaps his spirit or being or perhaps a special understanding of 'real life' and humans. He does know how to feel the game, among other amazing things. 
Even in a scrap, on one leg, shoot that ball milliseconds-on-point and the goal keeper is bound to flop. Yes, i tell you. 
Commentators commentate and blame the keeper in several of Messi's goals and say how did that meager shot go in and i laugh inside and i say, 'understand 'real life' and you will understand many of these things better'.
"Not many things are ordinary but to understand you will need the mind's eye and other eyes". A ulog-quote by @surpassingoogle
"There is looking but there is also seeing and greatness lies in how much you can see". A ulog-quote by @surpassinggoogle
And the about ulog-quotes apply 'not just in football or sports' but in life and niches of all types.
Your Boy Terry




Marlians is a side project under the Teardrops ecosystem. Among other beautiful things, it will help us better model the Teardrops token dynamics and add more value to Teardrops token in the nearest future.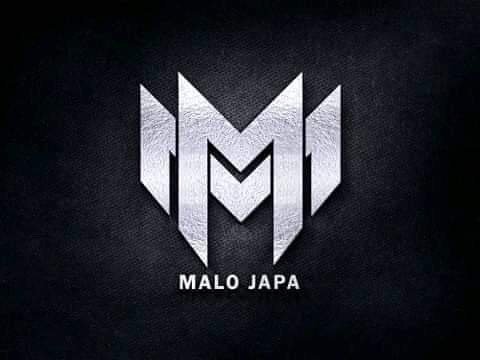 It has its own token called MARLIANS, a steem-engine token and it will have a nitrous up in the coming days. 
While marlians.com is a side project, there are big plans for it, especially focused on bring on 'masses to steem'. 
Marlians will be riding off an existing wave or trend currently in motion in Nigeria and it will create new trends especially crafted to create viral buzz in Africa as a whole. 
Underlyingly, Marlians.com will serve as a mentality adjuster seeking to stir 'real human growth' (greatness) while it is themed 'Naijan'. Note that a Naijan can be anyone as 'nations are locations'.
Marlians - There is 'naijan' and there is 'confirm naijan'. One is regular, the other is great. Be great. Be naijan. Get rewarded.
Overall, Marlians.com will try shine forth 'the Naijan' in humans and adjust the perception of the world as a whole towards the Naijan. Marlians.com is crafted and modeled to play out an entire curriculum.
The project will have many sinks i.e many uses for the token. It will carry similar tenets as those of the Teardrops tokens.
Like many projects under the umbrella of the Teardrops ecosystem, it will be built around a 'grey-list of certified users'. So here is further incentive for you to become a 'certified ulogger'. You can by completing the 5 simple steps seen here.
All exclusive UI-perks on marlians.com will be made available primarily to 'certified uloggers'.
#lassecash
#sct
#steemit
More announcement will be out in the coming days discussing the MARLIANS token dynamics. If there will be drops, it will be 'teardrops'. This is not the same as an airdrop. It is an advance variation of a smart-drop. The MARLIANS token is interlinked with Teardrops and both tokens will create added value for each other. 
Where there is a drop, we may consider holders of the TEARDROPS tokens and vice versa. Here is your chance to pick up some TEARDROPS tokens too. Get some HERE.
You will find small amount of MARLIANS and TEARDROPS up on steem-engine. Funds raised from those will focus on the development of each project under the Teardrops ecosystem.
Do well to pick up some MARLIANS now as after the official announcement, we will start at a higher price than it is currently. 
Get some MARLIANS here: 
 https://steem-engine.com/?p=market&t=MARLIANS 
Current rate is 0.2 STEEM each.
---
---