Ulog (Sportstalk) - So, I Bought And Staked My First SPORTS Tokens And My Reasons Will Surprise You.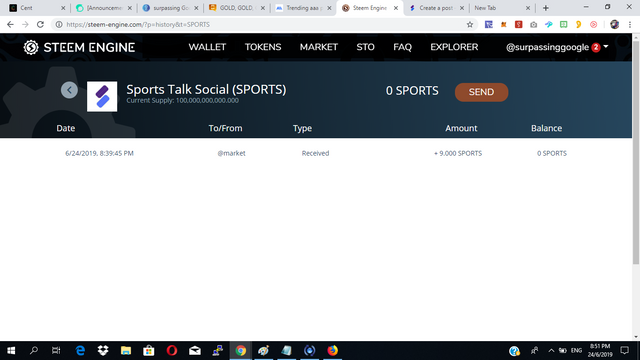 So, i bought my first set of SPORTS tokens and '9 pieces of them', rated at 7 steem each. I spent 63 STEEM thus. Why so? Besides trying to inspire the project owner, in these moments, i have been actively understudying many of the nitrous projects to foresee how i can play an active role in their growth, especially in relation to the growth of my own existing communities.
I have projects too and one such project is 'ulogs.org', which will bear forth eventual ulog-communities for 'everything'. Yes, we can unite every existing steem community or project, directing 'true fans' there way.
So, some time soon, there will be a ulog-community namely 'ulog-sportstalk' and it will build on 'https://ulogs.org/created/ulog-sportstalk'. It currently looks something like this: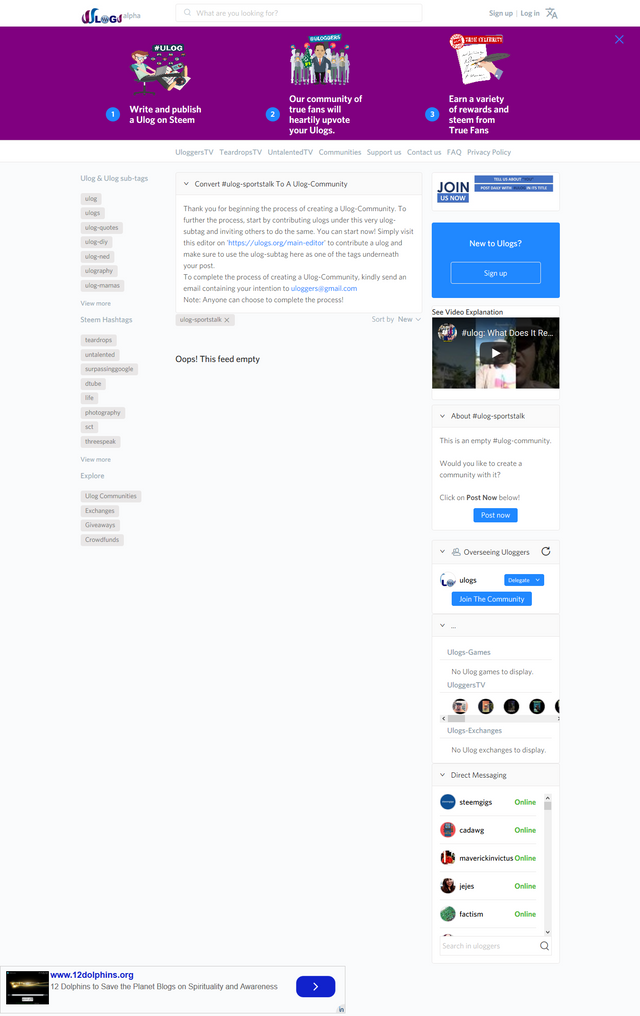 There is currently a large community of uloggers, up to 5500 on steem, who relish the art of ulogging. A ulog is a form of content created fresh each day, composed entirely of excerpts of u. This means that a ulog doesn't resource from the internet as it seeks to gift to the internet dynamic content, content that refreshes constantly.
Speaking of #ulog-sportstalk, this a ulog-subtag under our main tag #ulog. Users who ulog about sports under #ulog-sportstalk for instance, will need to create fresh sports contain each time, without resources any aspect of their ulog from the internet. This is a fun and a conscious effort to 'mine their human'. Thus, even when it comes to images, graphics, videos etc to be contained in their sports-related ulog, they will have had to create this media fresh, and considering that this is 'sports', it will be hard but 'fun hard' and we will try.
Your boy Terry
Kindly Vote On The 'steemgigs' Witness. 
Dedicating My Entire Steem/Steemit Journey To My Mum
If you want to support an extra witness and you support mine "steemgigs", it will be really helpful.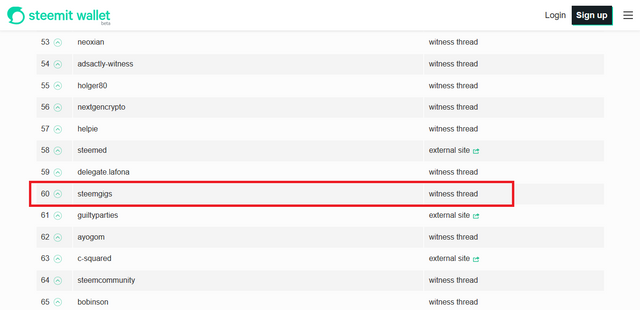 To vote my witness, simply visit 'https://steemitwallet.com/~witnesses' and upvote "steemgigs" or simply click Here to do it on one click! 
---
---