Hello everyone!
I hope that on this day of blessing and a lot of good vibes they will be great and my publication of this day friends will be of your total pleasure, which will be about a football stadium in Colombia called Guillermo Plazas Alcid Stadium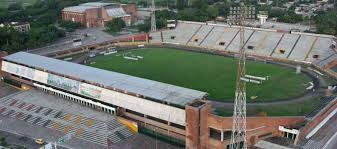 fuente
The Guillermo Plazas Alcid Stadium, is the main sports scene of the department of Huila and is part of the Olympic Village, located in the city of Neiva, currently has a capacity of 22,000 spectators and is the headquarters of the Atlético Huila club of the first division of the Colombian Professional Soccer. It is currently semi-destroyed thanks to corruption.
The stage is named after Guillermo Plazas Alcid, a Huilense politician who, as mayor of Neiva, was the engine of its construction.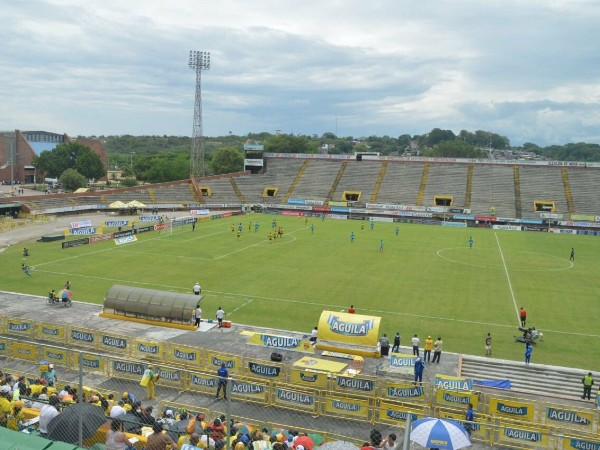 fuente
The Guillermo Plazas Alcid stadium had a 'handmade' beginning that started from the end of the fifties, when a group of young people decided to clean a stone-mined land located then near the Mano Fuerte neighborhood, to give it the shape of soccer field. The organizer was then the great political leader Alfonzo Díaz Parra this project lasted about a week, ended up being called: "The Desnucadero".
However, it was until the year of 1964 thanks to the famous brick march, led by the elected mayor of the time Guillermo Plazas Alcid and his right hand Senator Diaz Parra, also in which college students and ordinary citizens participated, that the idea of ​​having a football stadium was taking shape. The final construction was consolidated thanks to the donation of a plot of land in the La Libertad neighborhood, by the City Hall for the designation of Neiva as the headquarters of the 1980 National Sports Games.
The building that was baptized under the inaugural framework of this event, with the name of the president who promoted the initiative, is today, and despite the harsh criticism that rains for not having the best accommodations, it is the house of one of the eighteen best teams in Colombia: Atlético Huila. His first and structural adjustment was between 1992 and 1995, and was the creation of the eastern tribune built on the mandate of Governor Luis Enrique Ortíz.
In this sports scenario Atlético Huila won the First B in 199223 against Alianza Llanos and in 1997 against Cúcuta Deportivo and achieved the ascent to First A, played the finals of the 2007 Opening Tournament against Atlético Nacional and the Tournament Finalization 2009 against Independiente Medellín in which he was runner-up and participated in the 1999 Conmebol Cup and the 2010 South American Cup.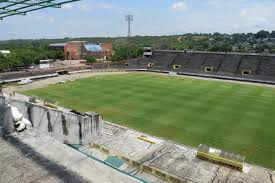 fuente