Hello everyone!
I hope you are excellent at this moment that I will be sharing about the football stadium located in Colombia called General Santander Stadium.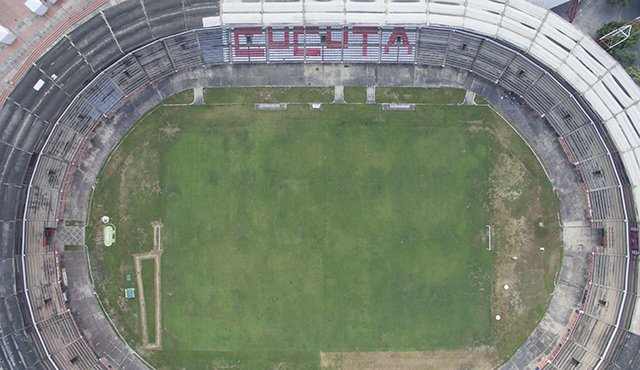 fuente
The General Santander Stadium is a sports venue located in the Colombian city of Cúcuta that serves as the headquarters for the professional football team Cúcuta Deportivo. It was inaugurated in 1948 and has received as a local the Cúcuta Deportivo in its participation in the Colombian first division championship and in 2007 and 2008 it received matches of the Copa Libertadores de América, in the framework of the classification of the team to the continental fair .
The name is in honor of General Francisco de Paula Santander, hero of the independence of Colombia, born in the municipality of Villa del Rosario, a few kilometers away from Cúcuta.
The inauguration of the stadium was one of the programs of the Centenary of the death of General Santander on May 6, 1940. It premiered on May 8 of the same year with a splendid parade of educational establishments dressed in original attire and sports parades .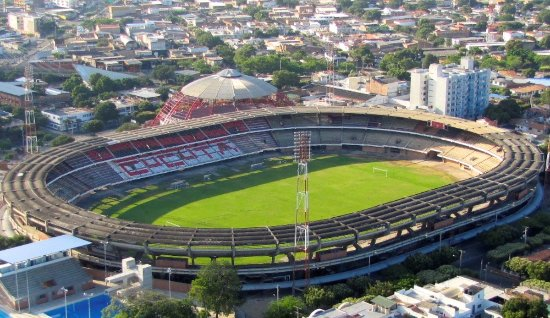 fuente
The work began on December 28, 1939, on a plot of land purchased by Governor Lindarte in the Latin Quarter in the Diagonal Santander between the 1st and 3rd avenues, between the 2nd and 5th streets.
The first official provision on construction was the Agreement of June 4, 1931 issued by the Council of Cúcuta and approved by Governor Luis Augusto Cuervo Pérez on the same date. Such agreement voted $ 10,500 for the purchase of the land. The Department decided to give the Stadium a better presentation by providing it with stands for which in that year it included $ 4000 pesos. Also in that year, Congress passed Law 18 of July 1, allocating $ 20,000 pesos to the Santander Stadium. Such bleachers were completed on October 22, 1942.
For the following year of 1943, the Law of December 7 was passed with the authorship of Congressmen Alberto Durán Durán and Luis Buenahora, which ordered that the Nation pay the debt of $ 140,000 to the Department for the Centennial expenses of the death of the General Santander, and that $ 50,000 of them be allocated to the Santander Stadium.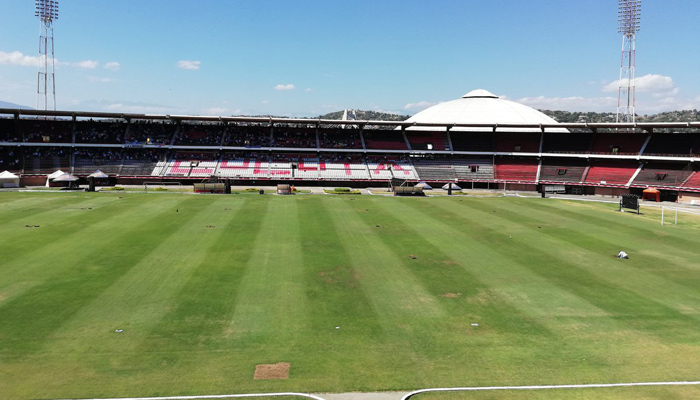 fuente