On a wedding night one would expect the couple to thank God for the success of the day, go shower up and show love to each other, you understand me.
But for a Pakistani couple, Hassan Tasleem and his wife watched cricket, in short they stayed glued to the TV. Watching cricket on the wedding night, featuring Pakistan Vs Australia T201 which took place in Sydney.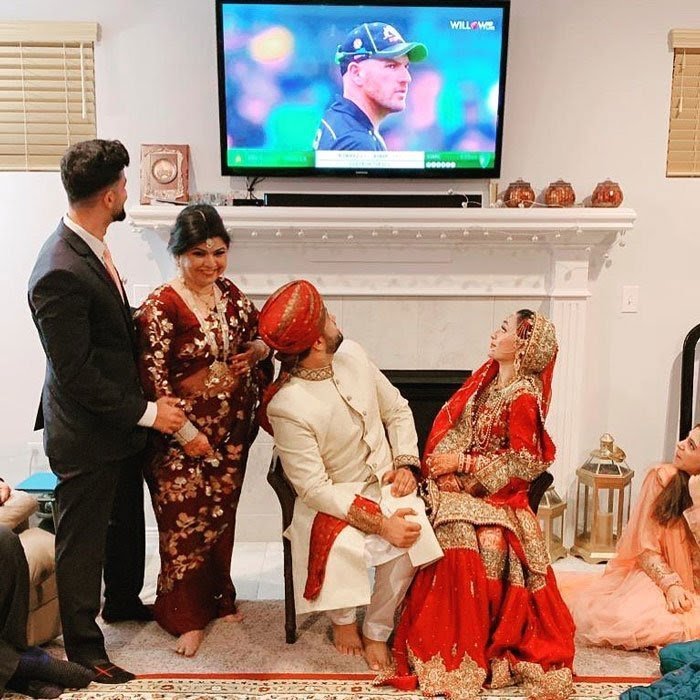 Normally, after the wedding, the bride was supposed to be welcomed with another home ceremony among family members but on coming home, the Cricket game between Pakistan Vs Australia was ongoing and the new couple, especially Hassan Tasleem couldnt resist it. They watched even with their traditional attires on. Most women wont agree to this, lol.
Visit here for image source and more to the story.