Some transfer news to end the week
The transfer window is in full swing and clubs are already adding people to their squads that will strengthen it. It's always the slow burner approach for us and just as always, it's mostly rumoured stories.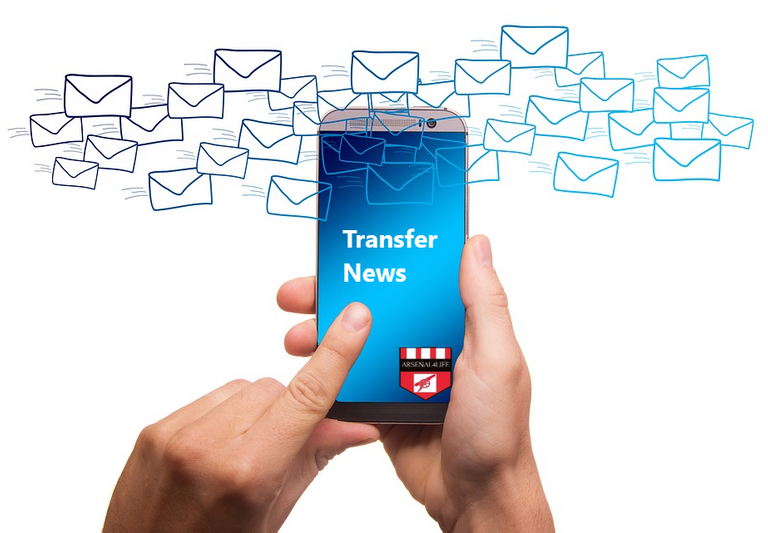 I know it's not nice to envy your neighbour but when I see our rivals strengthening their squad, it sort of hurts even more that we're dithering. I mean, its not like we're going to set the world on fire with our deals, so it makes it frustrating that we're taking so long.
Anyway, speaking of the rumours, there has been a lot of talk about strengthening key areas of the pitch. In my previous post, I talked about how we need to sort out both our defence and attack. I also discussed the potential issues we'll have with some key players exiting the club at this critical time in our history.
getting it right
At this point, we have to be clear about our intentions because there's really no margin for error. Whoever we bring into the club has to hit the ground running and improve the club in some way.
So whether it is a backup player or some competition for places in the quad, we can't afford to mess around. Speaking of adding to the strength, there has been some news in terms of transfers.
Welcome Nuno
I hadn't heard much about this player until the stories started flying that he was joining up with the squad. We don't get to watch Portuguese league matches in Nigeria, so I hadn't seen any live action scenes of him either.
According to various publications, Nuno Tavares is a done deal and will be our first signing of the season. He's a young left sided defender that will provide both cover and competition for Kieran Tierney on the left side of defence.
That area of the pitch has actually been a weak point for a while since we didn't have any solid player to man the place. However, even with Tierney available, we were still short because he had no backup and this meant using Xhaka in a makeshift role.
Nuno is a talented 21-year-old left back with a lot of growing to do. I think that's a good thing, considering he will be largely competing or playing back up for Tierney. He only broke into the first team last year, so he will ideally be patient for game time.
Game time is something that I think he will see a lot of because Tierney seemed to struggle with staying fit. I believe Nuno will play a lot of games and will grow into a much better player in the coming years.
The Saliba situation
Speaking of growth and young defenders, we're still not sure of the plan for William Saliba. We signed the young defender as a promising starlet in the french league but it seems Arteta doesn't just favour him.
There are speculations about a potential loan or permanent exit from Arsenal this window but I honestly think it is just made up. Saliba was a sizable investment and I doubt the management will simply let all of that go to waste and sell him off at a cut-price.
On top of the Saliba situation, there are also stories spreading about our potential signing of Ben White from Brighton. Some outlets even go as far as confirming the deal and while I think he's a strong addition to the club, does it mean the end of Saliba?
According to other outlets who aren't quite optimistic about Arsenal signing him, there is also rumoured interest from Manchester City. The young English defender is one of the hot cakes of the window and has attracted interest from many top teams
The question now remains if we're actually signing him. Also, considering how relatively young our defense is, are we really going to add another promising 24 year old to the mix and then throw away a slightly younger Saliba because of it?
Locatelli, Sabitza, and other budget options
There have also been conversations about adding either Locatelli or Sabitza to the mix. For what it's worth, neither of these players are setting the world on fire, so you might want to cool your expectations, in the event of any of them signing.
In the central and attacking midfield positions, we're short of players and quality. Other than Thomas Partey and maybe Xhaka, I don't think we have any other decent player there, so bringing in decent players is worth the shot.
One name that has been on the news is Sambi from Anderlecht of the Belgian league. He's a young central midfielder with decent ball control and some pretty highlights on Youtube.

Again, it is important to dampen your expectations and just enjoy whatever comes our way. I doubt we'll be getting in any top player, so we'll have to rely on our scouts to unearth gems both outside the club and inside. Until we meet again, up the Arsenal.

---
---