My little experiment in figuring out how good I am at guessing MMA fight results has now gathered 17 data points: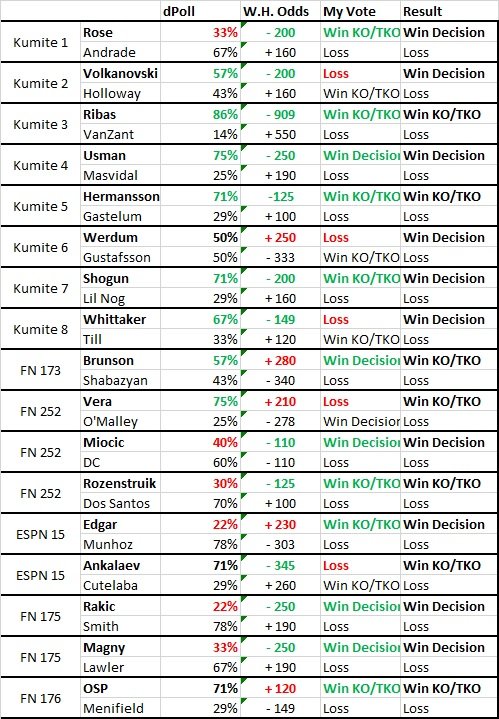 dPollers were right 65% of the time
Bettors and I were right 71% of the time
dPollers got 5 consensus bets wrong and only managed to win against consensus twice.
My betting only delivered 3 out of consensus bets where I could have made some money and I got 3 consensus bets completely wrong. So far it doesn't look like I should get into sports betting anytime soon.
---
How do odds work: (-) indicates the favourite, (+) indicates the underdog
​ Usman -220 means you pay 220 in order to win 100
​ Masvidal + 190 means you pay 100 to win 190
Odds from William Hill via https://www.bestfightodds.com/
---
List of UFC events: Wikipedia
---