Wczoraj @hallmann zadał mi pytanie "A kontrolowała Cię codziennie policja (tak jak w Polsce)?" O ile takie pytanie w Polsce nie dziwi, spróbowałem wczoraj w pracy wytłumaczyć Brytyjczykowi, że w Polsce ludzie na kwarantannie są ciągle kontrolowani przez policję i muszą zainstalować aplikację STOP COVID to nie chciał mi uwierzyć. Zadał mi proste pytanie "Why?" na które nie potrafiłem odpowiedzieć, sam zacząłem się zastanawiać dlaczego tysiące funkcjonariuszy i żołnierzy codziennie jest angażowanych do tych kontroli. Przecież każdy z nas jest rozsądny i odpowiedzialny.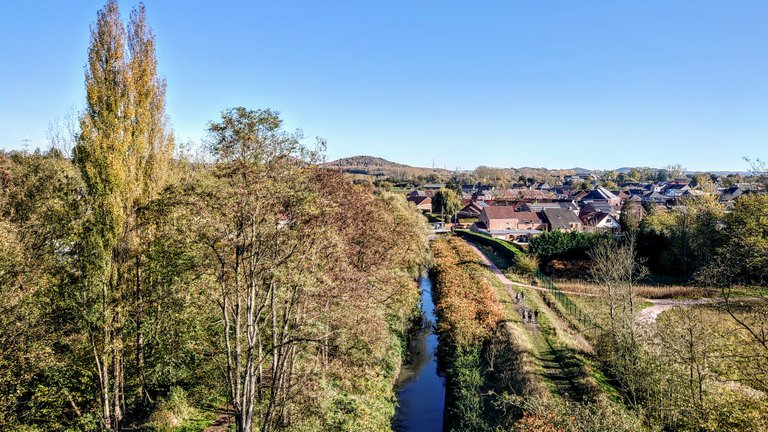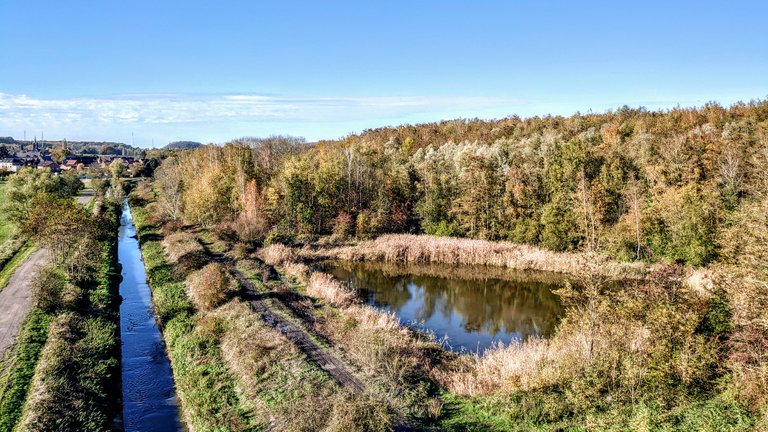 Po tym jak wyspałem się dziś po nocce umówiłem się z kolega na spacer po okolicach Maurage, na początek wdrapaliśmy się (dosłownie) na stary wiadukt kolejowy, to z niego są zdjęcia powyżej. Wzdłuż dawnego torowiska wróciliśmy do wioski.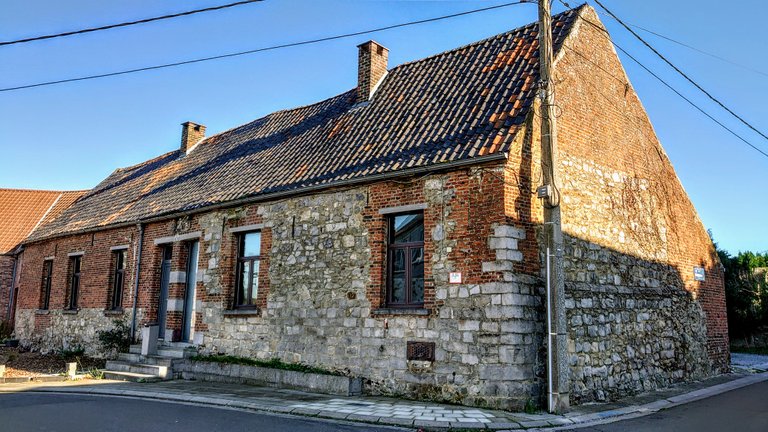 Nieco na uboczu jest niewielki kościółek, postanowiliśmy wejść na chwilę do środka, żeby spytać się księdza, czy nie potrzebuje ochrony :) Kościół był otwarty, a księdza nie było. Po krótkiej modlitwie rozejrzeliśmy się w środku. Bardzo skromny wystrój, ale naszą uwagę zwróciło ustawienie krzeseł, po obu stronach głównej nawy. Zobaczcie sami, krzesła ustawione w odstępach około 2 metrów, reszta zebrana pod ścianami bocznymi.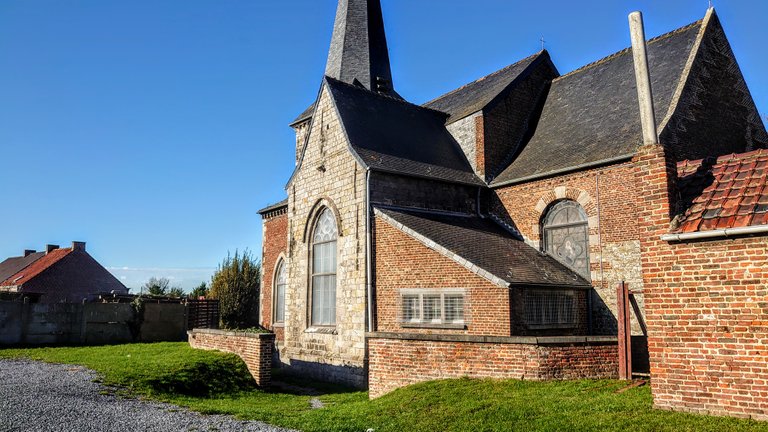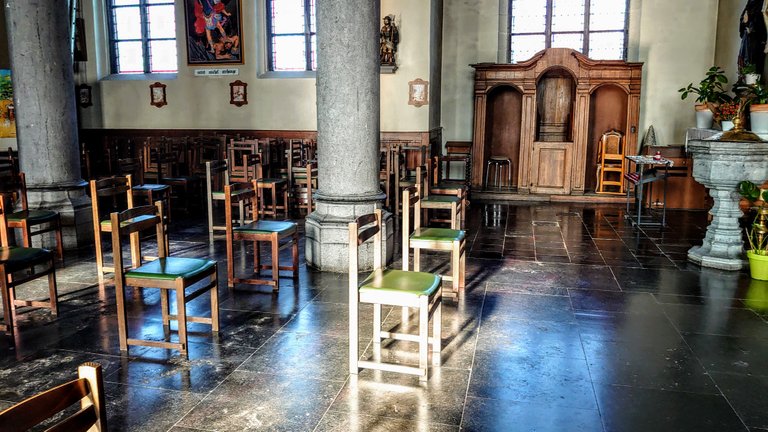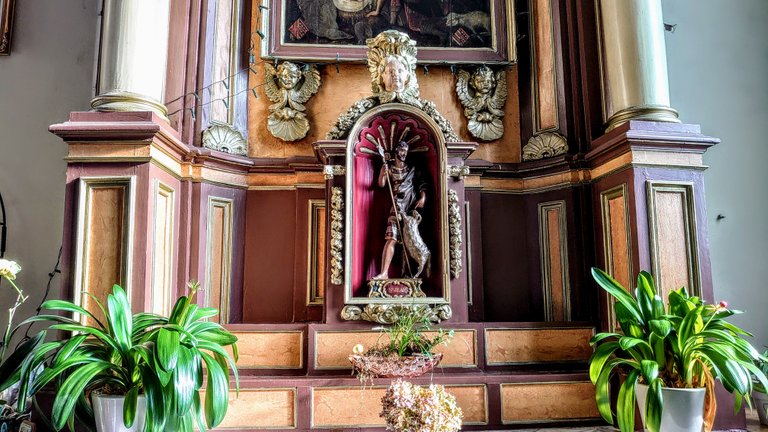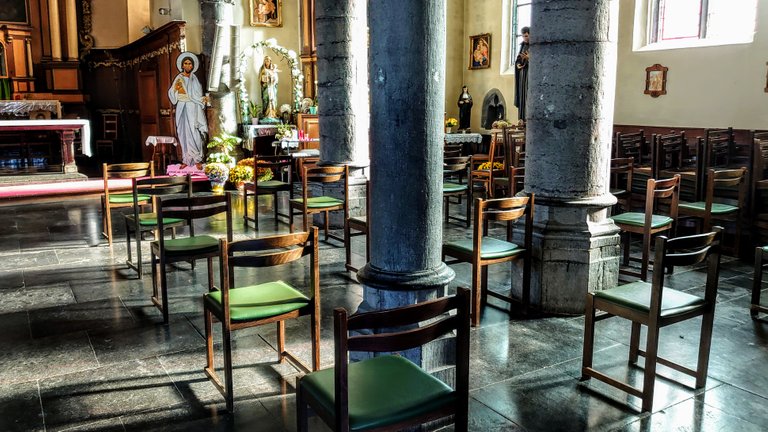 Jednak ten kościół nie był głównym celem naszej dzisiejszej wyprawy, klucząc po bocznych uliczkach miasteczka dotarliśmy wreszcie nad jeziorka. Mniejsze i trudniej dostępne jeziorka są rezerwatami naturalnymi, to właśnie tam spotkałem kiedyś żółwia błotnego.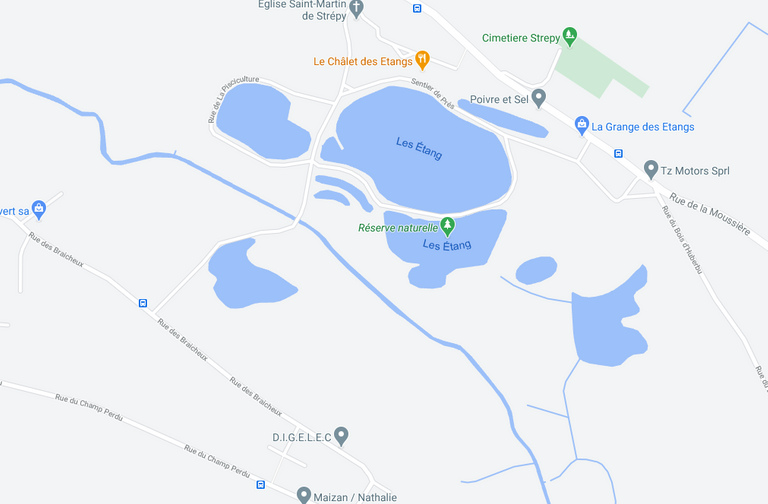 Natomiast dwa większe są rajem dla wędkarzy i... kaczek. Niemal zawsze co kilka metrów wzdłuż brzegów obu jeziorek są rozstawieni wędkarze z całym swoim ekwipunkiem, czasami jest tego tak dużo, że wygląda to bardzo zabawnie.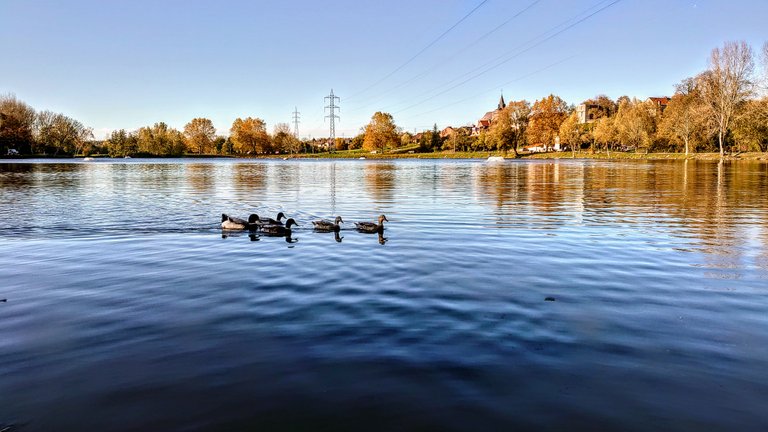 Dziś mieliśmy dużo szczęścia, żeby podglądać wędkarzy w akcji. Najpierw widzieliśmy jednego z nich, który właśnie "puszczał" na jezioro niewielką łódkę z zanętą. Z drugiej strony jeziora kibicowaliśmy dwóm wędkarzom, którzy mieli branie. Okazało się, że z tego niewielkiego stawu można wyciągnąć porządną rybę.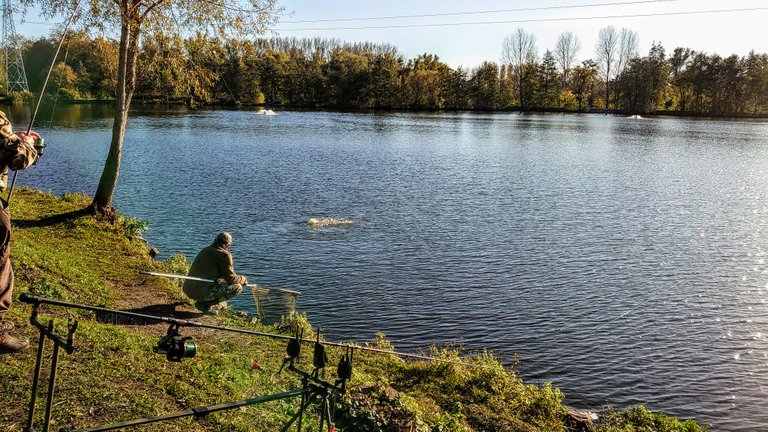 Po ważeniu okazało się że ten okaz miał około 15 kilogramów. Mój kolega w myślach już go poporcjował i stwierdził, że by było z tego kilka sytych obiadów. Myślę jednak, że ten po kilku sweetfociach z wędkarzem, który go złowił trafił z powrotem do jeziora.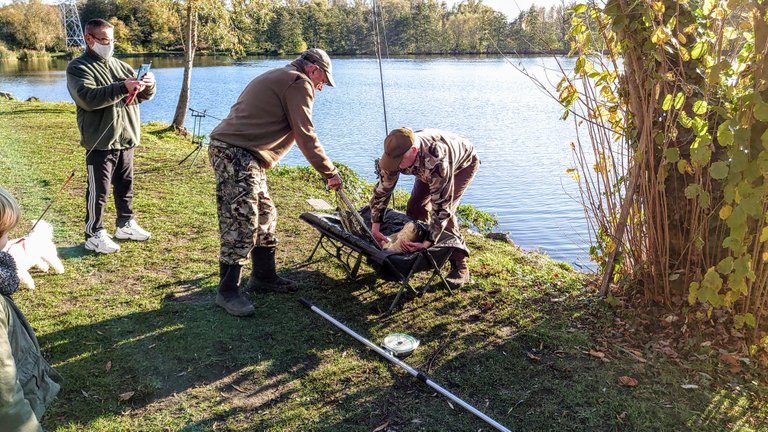 My 2020 goals:
| Sport | Goal | Done | % |
| --- | --- | --- | --- |
| Walking | 2000 km | 1239,87 km (+8,06 km) | 61,99 % |
| Cycling | 2500 km | 1684,88 km | 67,40 % |
| Running | 1500 km | 482,03 km | 32,14 % |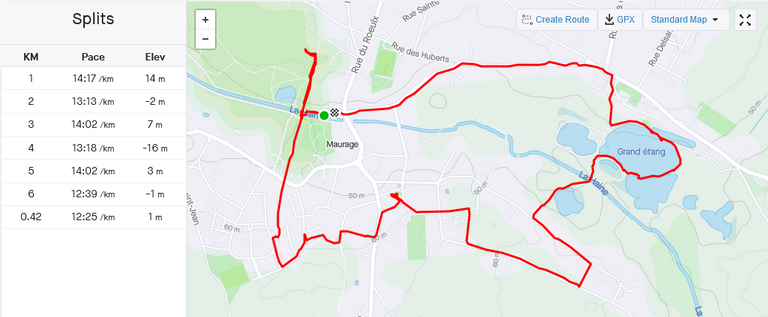 To był mój Actifit Report Nr 768

This report was published via Actifit app (Android | iOS). Check out the original version here on actifit.io




11418