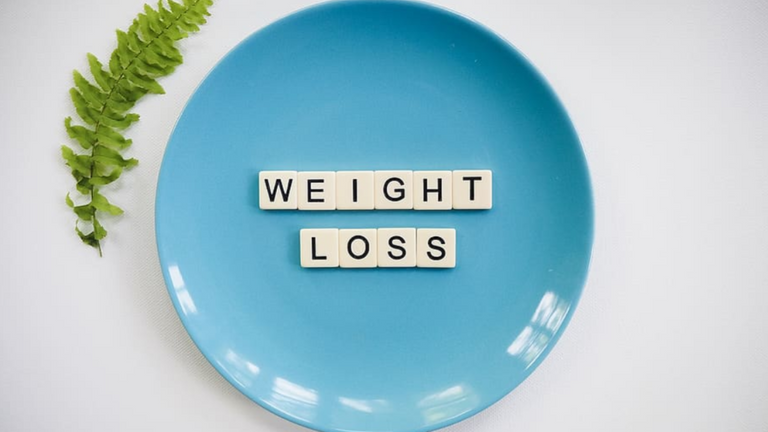 ---
I started a challenge of taking 100 days off to mainly focus on my health and overall personal development and used this account as a personal blog to keep track of all my activity. I enjoyed it and continued afterward trying to build better habits and find a good balance between health, fitness, work and my personal life...
---
I feel that I finally got myself in full gear to living more healthy actually starting to lose some of the extra weight I put on in recent months/year. Most of my focus is actually on it now and I ate healhy vegetables on Wednesday not holding back on the amount I'm eating (I plan on doing regular water fasting days soon), I also continued to do an increasing numver of reps and went for a 2-hour evening walk. I also took my supplements (D3 & Omega 3) and went to bed early getting enough quality sleep.
So all is going pretty well right now and I'm aiming to make this into my standard way of going about things.
Bench Press Progres
| Date | Sets | Reps | Weight |
| --- | --- | --- | --- |
| 23 Apr | 2 | 3X08 | 30.25 kg |
| 24 Apr | 2 | 3x09 | 30.25 kg |
| 25 Apr | 4 | 3x10 | 30.25 kg |
| 26 Apr | 2 | 3x11 | 30.25 kg |
| 27 Apr | 2 | 3x11 | 30.25 kg |
| 28 Apr | 4 | 3x11 | 39.25 kg |
---
| Day | Bed Time | Awake | Out Bed | Day Score |
| --- | --- | --- | --- | --- |
| 01 Apr | 00:00 | 08:40 | 09:40 | 7 |
| 02 Apr | 00:00 | 08:50 | 10:10 | 8 |
| 03 Apr | 00:00 | 07:20 | 08:50 | 7 |
| 04 Apr | 01:00 | 08:30 | 09:40 | 5 |
| 05 Apr | 00:00 | 07:30 | 08:30 | 6 |
| 06 Apr | 00:30 | 08:00 | 08:45 | 6 |
| 07 Apr | 00:00 | 08:20 | 09:10 | 6 |
| 08 Apr | 00:00 | 08:30 | 09:30 | 6 |
| 09 Apr | 00:00 | 08:00 | 10:40 | 8 |
| 10 Apr | 00:00 | 07:40 | 08:45 | 6 |
| 11 Apr | 01:20 | 08:10 | 09:00 | 6 |
| 12 Apr | 01:00 | 08:30 | 09:25 | 6 |
| 13 Apr | 00:00 | 08:00 | 09:00 | 8 |
| 14 Apr | 01:20 | 09:00 | 10:00 | 4 |
| 15 Apr | 00:00 | 08:20 | 09:30 | 6 |
| 16 Apr | 00:00 | 09:40 | 10:50 | 7 |
| 17 Apr | 00:00 | 08:20 | 09:25 | 6 |
| 18 Apr | 00:00 | 08:40 | 09:55 | 6 |
| 19 Apr | 00:00 | 08:50 | 10:10 | 7 |
| 20 Apr | 00:00 | 07:20 | 08:50 | 8 |
| 21 Apr | 00:00 | 09:00 | 10:30 | 6 |
| 22 Apr | 00:00 | 08:30 | 09:30 | 5 |
| 23 Apr | 00:00 | 08:00 | 09:10 | 5 |
| 24 Apr | 23:00 | 08:30 | 09:45 | 7 |
| 25 Apr | 01:20 | 09:30 | 10:30 | 5 |
| 26 Apr | 00:00 | 07:00 | 08:20 | 7 |
| 27 Apr | 23:00 | 07:00 | 08:15 | 9 |
| 28 Apr | 23:00 | 08:00 | 08:30 | 7 |
---
| Day | Weight | Water | Supplements | Expense |
| --- | --- | --- | --- | --- |
| 01 Apr | 69.4 kg | 2.0 L | Yes | 0€ |
| 02 Apr | 69.2 kg | 2.5 L | No | 0€ |
| 03 Apr | 69.1 kg | 2.0 L | No | 5.4€ |
| 04 Apr | 69.5 kg | 2.5 L | Yes | 6€ |
| 05 Apr | 69.3 kg | 1.5 L | No | 5€ |
| 06 Apr | 69.5 kg | 1.0 L | No | 8€ |
| 07 Apr | 69.2 kg | 1.5 L | Yes | 7€ |
| 08 Apr | 69.7 kg | 2.0 L | Yes | 11€ |
| 09 Apr | 69.5 kg | 1.0 L | No | 18€ |
| 10 Apr | 70.0 kg | 1.5 L | No | 3€ |
| 11 Apr | 70.0 kg | 2.0 L | No | 7€ |
| 12 Apr | 69.5 kg | 1.5 L | Yes | 3€ |
| 13 Apr | 70.0 kg | 1.0 L | No | 3.5€ |
| 14 Apr | 70.2 kg | 1.5 L | No | 7€ |
| 15 Apr | 69.9 kg | 2.0 L | Yes | 0€ |
| 16 Apr | 69.6 kg | 2.0 L | Yes | 2.5€ |
| 17 Apr | 69.8 kg | 1.5 L | No | 6€ |
| 18 Apr | 70.0 kg | 1.5 L | No | 5€ |
| 19 Apr | 70.0 kg | 3.0 L | Yes | 0€ |
| 20 Apr | 69.9 kg | 1.5 L | No | 0€ |
| 21 Apr | 70.2 kg | 1.0 L | No | 8.5€ |
| 22 Apr | 70.2 kg | 1.5 L | No | 7€ |
| 23 Apr | 70.4 kg | 1.5 L | No | 10€ |
| 24 Apr | 70.0 kg | 3.5 L | Yes | 0€ |
| 25 Apr | 70.0 kg | 2.5 L | No | 6€ |
| 26 Apr | 70.0 kg | 2.5 L | Yes | 4€ |
| 27 Apr | 70.0 kg | 3.0 L | Yes | 0€ |
| 28 Apr | 69.5 kg | 3.5 L | Yes | 0€ |