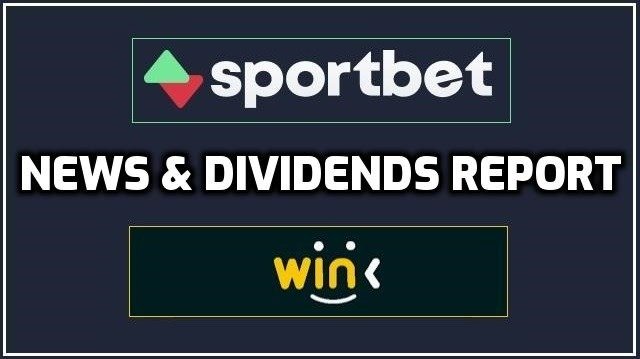 I try to stay up to date with the latetst news that is happing on both the Wink.org & Sportbet.one platforms bringing weekly updates also keeping track of the dividends they are paying out to investors.
WINK Dividend Correction
I reported last week how Wink.org was going to introduce a copy of their platform on the Binance Smart Chain which did go live on Wednesday (Go To Blink.wink.org). The dividends have been quite high the past weeks ranging around 1% weekly based on the price of WIN. Now there has been some regression to the mean as more WIN has been frozen and the price has gone up a bit. WIN is not expected to go along if there is a crypto market pump but tends to hold up much better when there is a market dump which makes it a nice hedge for me.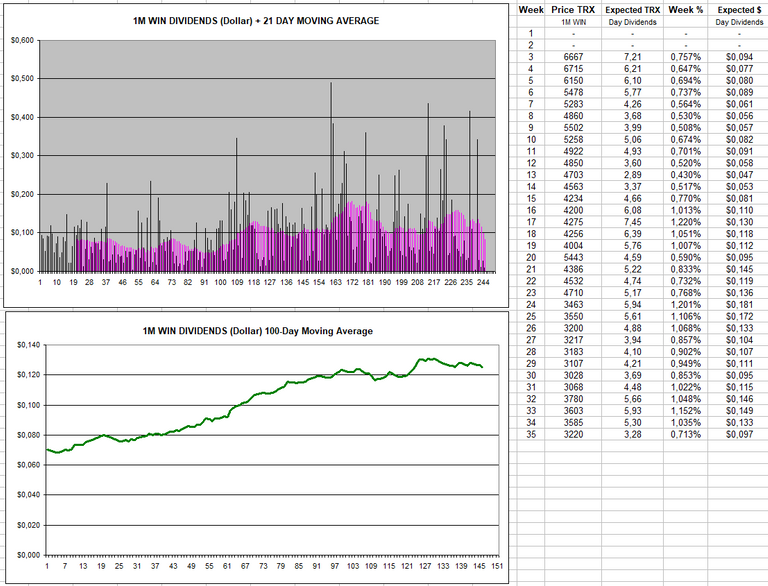 The 100-day moving average line is flattening out and will likely come down a bit. The overall trend is still that is slowly and steadily goes uo though and I do expect this to continue as more new people get into crypto. When it comes down to gambling, the Wink.org platform is probably the most accessible of them all with a listing on Binance and good liquidity.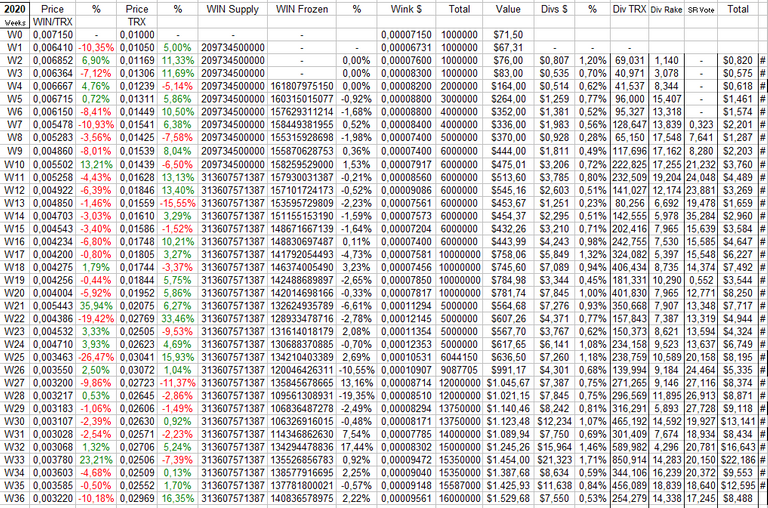 I still continue to slowly cost-average my way in and bought a little bit more today getting my holding up to 16 Million WIN. I started using the DEC I'm earning from playing Splinterlands to convert it into other coins instead of using it to buy into their land sale.
---
SPORTBET.ONE DIVIDENDS
SBET had quite a good week as many sports got underway again after the International break. The price of EOS moved up along with the crypto market while the price of SBET went up compared to EOS making for a +25.82% increase on the Dollar Value. Based on the current price and the dividends from last week, the platform gives around 0.8% returns weekly now. There hasn't been any major news for as far as I know.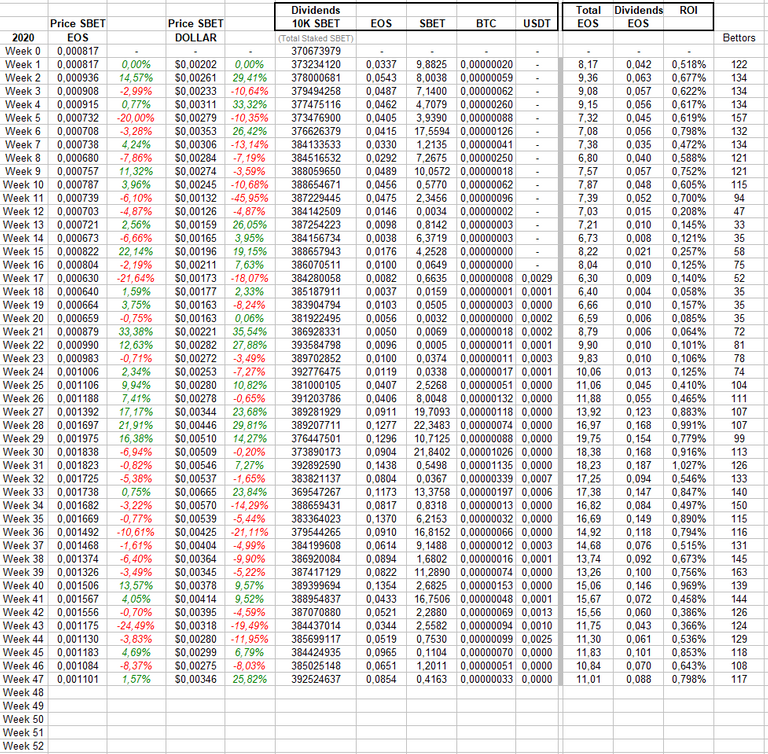 ---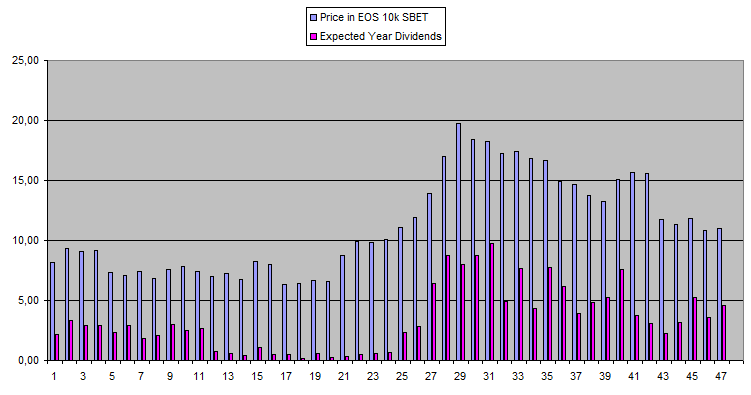 This year it has been better to hold SBET compared to EOS unlike WIN where it would have been better to just hold TRX. Right now, I just continue to hold on to the 500k SBET I have staked and might add a bit more if there are some good signs.
---
That was it again for this week.
---
Posted Using LeoFinance Beta