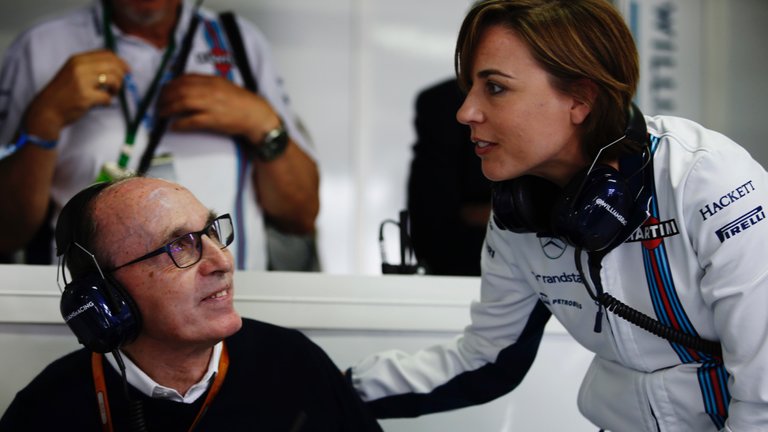 source
Dorilton Investments said they would take their time and have obviously seen enough. To make changes they need to remove the family as quickly as possible. Plenty of staff must be concerned as this is going to be brutal with many being removed and replaced.
Yesterday Williams Formula One announced this will be the last race weekend with a Williams family member in charge. Claire and Frank Williams are out of the set up come Sunday evening. Dorilton the investment company who bought Williams said they would take some time seeing what was required before making changes. Time is something they don't have though as this season needs to see improvements before next season starts.
Luckily Dorilton is not on their own as Toto Wolff the team principal owns 5% of Williams and they will be discussing the way forward together. Toto was told to sell his share holding when joining Mercedes but a transaction error happened and was never rectified. Funny enough Toto Wolff also has shares in Aston Martin so next season he will have a hand in 3 racing teams.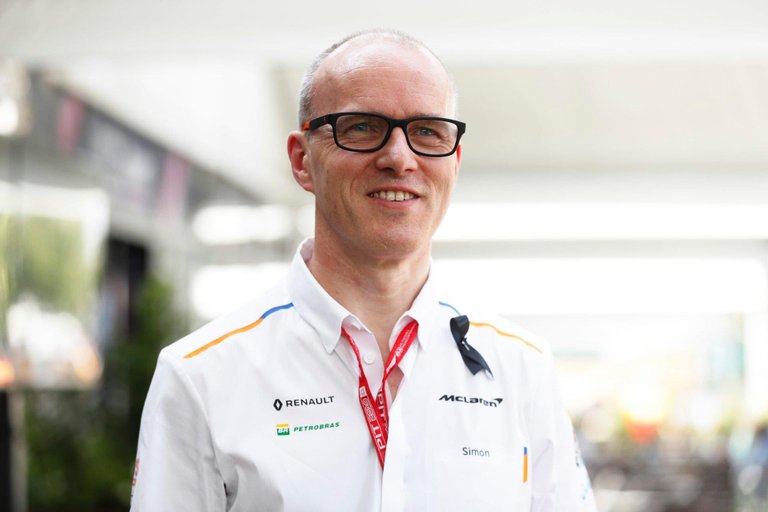 source
Possible new head at Williams is Simon Roberts who was the COO at McLaren.
No replacement for Claire Williams has been announced as they need to get the weekend out of the way first and come Monday morning we will know more. There have been some names thrown around and no one has mentioned Susie Wolff who is Toto's wife has been running the E-Sports team for Williams. This would not be so crazy as she would be advised by her husband.
Williams Racing is in a fortunate position within the Formula One community as the ex employees who cut their teeth in Formula One is like a who is who of Formula One today. The Williams family opened doors for so many careers and why they are loved by so many.
Adrian Newey 1991 -1996. Today Adrian is the head engineer at Red Bull Racing. He was the brains behind their 4 world titles.
Toto Wolff 2009-2013. Wolff was the executive director of Willams and owned 15% as a share holder. When he took up his role as a part owner of Mercedes he had to sell his shares but one transaction never happened leaving him with 5% still today. He has been the principal of Mercedes since 2013.
Sebastien Vettel Tested with Williams in 2005 which helped open up a role with Sauber. 4 times World Champion driving for Ferrari currently.
Valterri Bottas 2013-2016 driving for Williams. Current Mercedes driver.
Jenson Button 2000. He was given his first break in Formula One by Williams before moving on to other teams going on to win the World title.
Other notable drivers in recent years who can thank Williams for starting off their careers by giving them a chance was Nico Rosberg,Felipe Massa and Martin Brundle.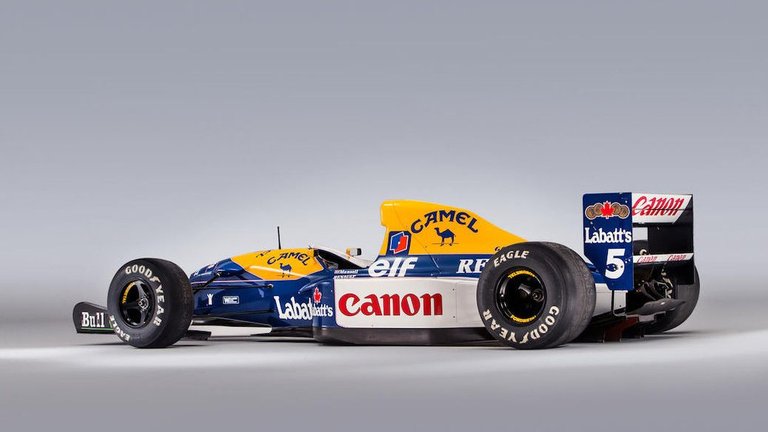 source
Sebastien Vettel purchased Nigel Mansell's old car this week at Bonham's Auctioneers for a cool $3 Million. At least he has a drive next year by owning his own car and possibly this would be quicker than his current Ferrari lol.
Williams Racing has played such an important role as a stepping stone in many careers that have gone on to play an important role in the Formula One world.I do believe that Dorlington having removed the Williams family will at some point announce a new team name as it is the end of an era.
With Claire out of the way one can not only expect to see a new team principal but there has to be so many changes still to happen. A new broom sweeps clean and out with the old and in with the new. A new head of engineering has to be on the cards as the current set up hasn't achieved anything. Possibly new drivers for next season and one can see the likes of Vettel and Nico Hulkenberg teaming up.
I see this as perfect timing with the new budget caps forcing teams to let staff go making them available. Toto will know who to employ and will no doubt be helping with the recruiting side of things behind the scenes. Luckily for Dorilton they have a Toto as a partner and his 5% ownership albeit in error will turn out to be crucial. They have to turn the ship around over a quick period of time and this won't be easy.