Not One But Two Fan Tokens Launching This Week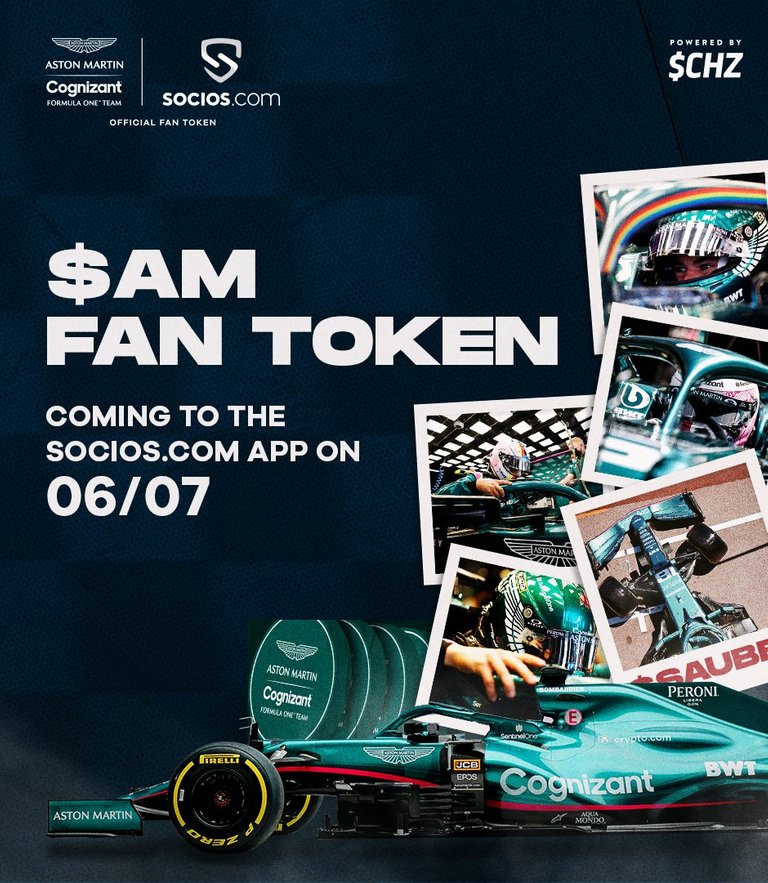 This week Aston Martin Formula One (AM token) and Alfa Romeo Formula One ($Sauber token) are launching their fan tokens through Chillz on the Socios platform. We have seen some of the major football teams in Europe such as Barcelons (BAR), Juventus (JUV) and Paris St Germain (PSG) launch their fan tokens in the same way and the tokens are not exactly cheap. Just for interest sakes the PSG token launched at €2 rising to €32.75 within 24 hours and today trades at €11.04. JUV went from €2 to €28. Obviously getting in early with these tokens is where the profit really is as I am struggling to see where the investment is otherwise. The top football teams are all listed on Binance so expect both of these to follow suit.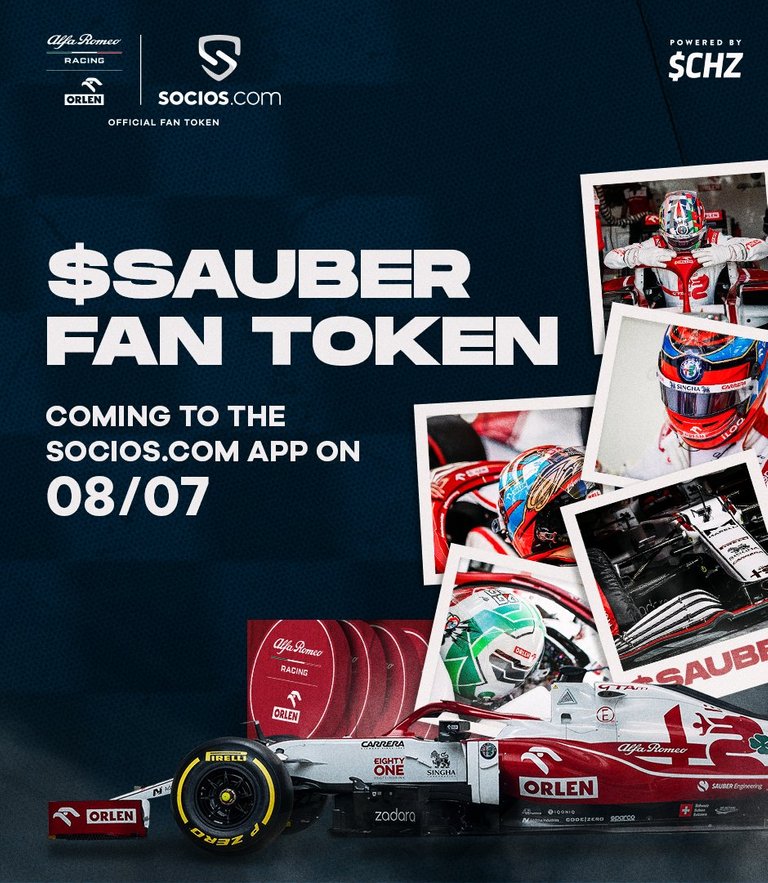 Where is the value as what they offer the fan is rather lame in my personal opinion. If you are investing for fun and not seriously looking for a return then fair enough.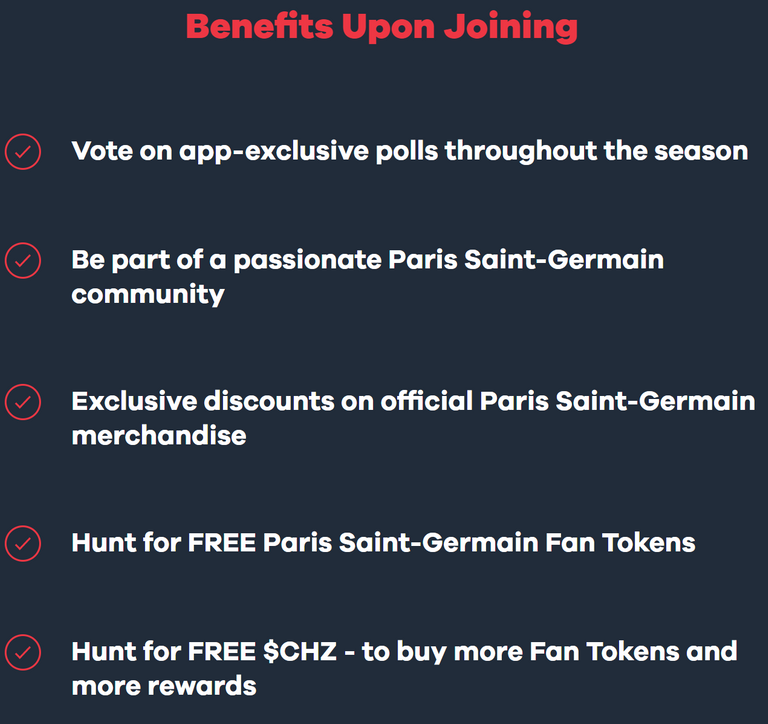 The polls you vote on are not going to have any power and will most likely be a fun type of poll. My thinking and I may be wrong is if you are going to invest into a team or a company like Aston Martin you are better off buying shares unless you get in very early and make a quick buck and get out.
Aston Martin is tomorrow and Alfa Romeo is on Friday this week. It will be interesting to see how the prices go as if they do well then it may be worth looking out for Mercedes, Red Bull and Ferrari if they decide to go the same way. Possibly they will do something different but then again this looks like a money spinner for the teams so it is only a matter of time before they launch their own.
Posted Using LeoFinance Beta
---
---