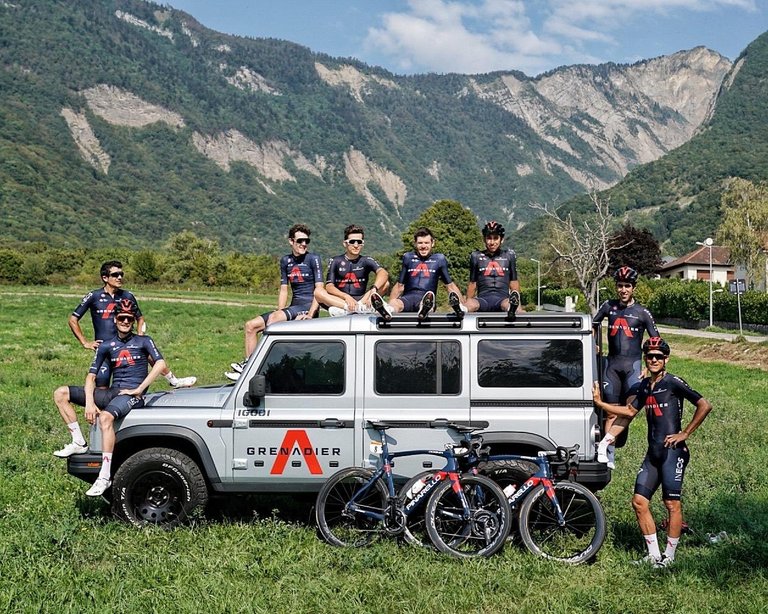 source
Had to hunt for images as Getty is all over the Tour de France this year. Here the team is sitting on the Ineos Grenadier which looks very similar to a Land Rover. There are huge differences though which will appeal to Land Rover purists around the world.
Yesterday team Ineos showed exactly what they are made of for the first time in the Tour de France. A pity it ends in 3 days time and they are too far behind to mount any challenges now.
Missing Chris Froome and Geraint Thomas they were relying on last years winner Egan Bernal. Every year thinking about it back to 2012 every winner has been pushed by a member of their team. Wiggins or Froome could have won it in 2012 where it was unheard of that a number 1 rider would be challenged by a team member. Froome proved this by stepping out of his shadows going on to win 4 titles in 5 years.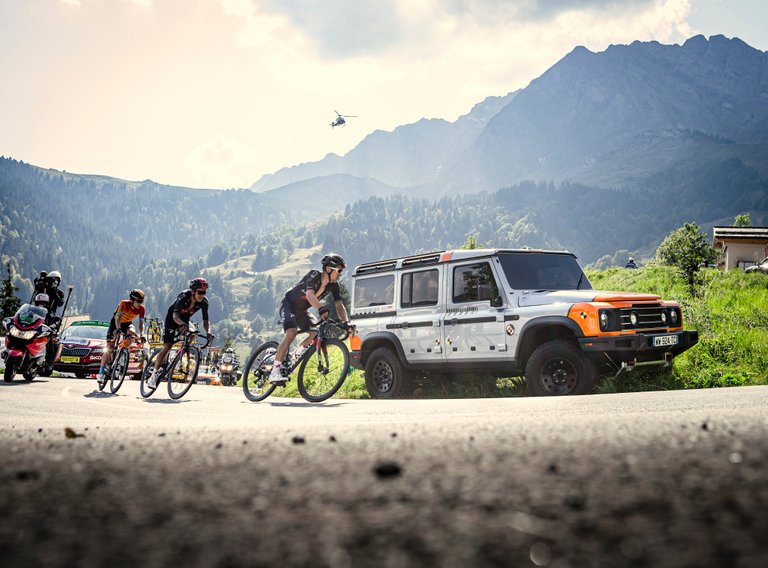 source
When Thomas won it was a toss up who was going to get the nod and last year it was surprising that Bernal got the nod over Thomas the defending champion. This is unheard of in most teams as you have to know your place riding for your team leader. You are expected to sacrifice your way to Paris in order for your number one 1 to win. Anything less was seen as treason and you wouldn't be selected again.
Bernal retired from the race two days ago with an ongoing back problem and what we have seen is a total turnaround with Team Ineos going on the attack. I am not sure if Bernal has a back issue or not and maybe it is just an excuse for him being out of form. This should have happened far earlier and the team didn't as they were waiting for Bernal to make his move. His move would never come though as his team mates tried to rally around him with no success.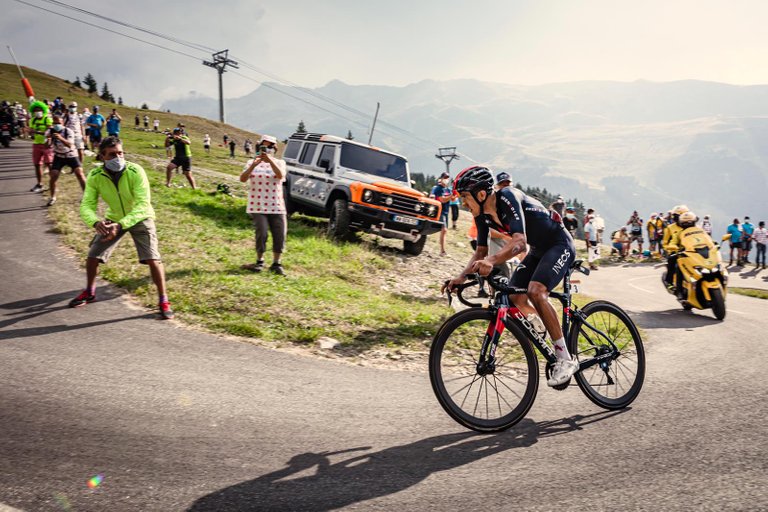 source
Someone who I have always wondered about is Michał Kwiatkowski who what you might call the ultimate rider sacrificing himself every year for no glory. He would pace Froome,Thomas and Bernal up the mountain sides cracking all the other riders around him including himself before handing over to the number one rider.
Yesterday he won his first stage in the Tour de France in his 4th season with the team. Now that there is no leader he can show what he has and he possesses plenty which could see him lead another team if he wanted to. The problem for him now is he is 30 years of age and maybe staying as a key member of an established team would be wiser than gambling. If he was going to make the move he should have done it already in my opinion. His times don't reflect what he is capable of as he is being used by his team leaders on each stage.
This is not the usual make up we are expecting to see each year and no one has really done anything up until now. Froome is still not ready after his horrific crash last year and will be ready fro the Tour of Spain apparently. Ineos should not have banked on Bernal and allowed the team to attack to choose their number one on form and not reputation.