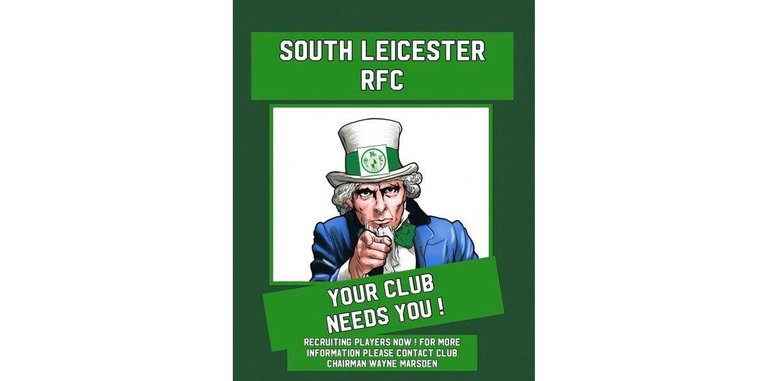 source
I was reading about a rugby team in England who lost a match 240 nil which consisted of 36 tries and 30 conversions.They have lost other games this season by very high margins but this was the first game to break the 200 barrier. I understand they lost some players at the end of last season and were relegated. They are in a lower division and this happened?
How bad must one be to concede 36 tries in 80 minutes? The answer to that would have to be really bad and a team that needs some work. Conceding a try every 2 and a half minutes takes some doing as you would have to not be tackling at all. I have played in games where we have won by a 100 odd to nil and that was when a try was only worth 4 points. As a player that is not fun as there is no challenge. If my memory serves me right that game was close for the first 20 minutes or so before we over powered them and ran away with it.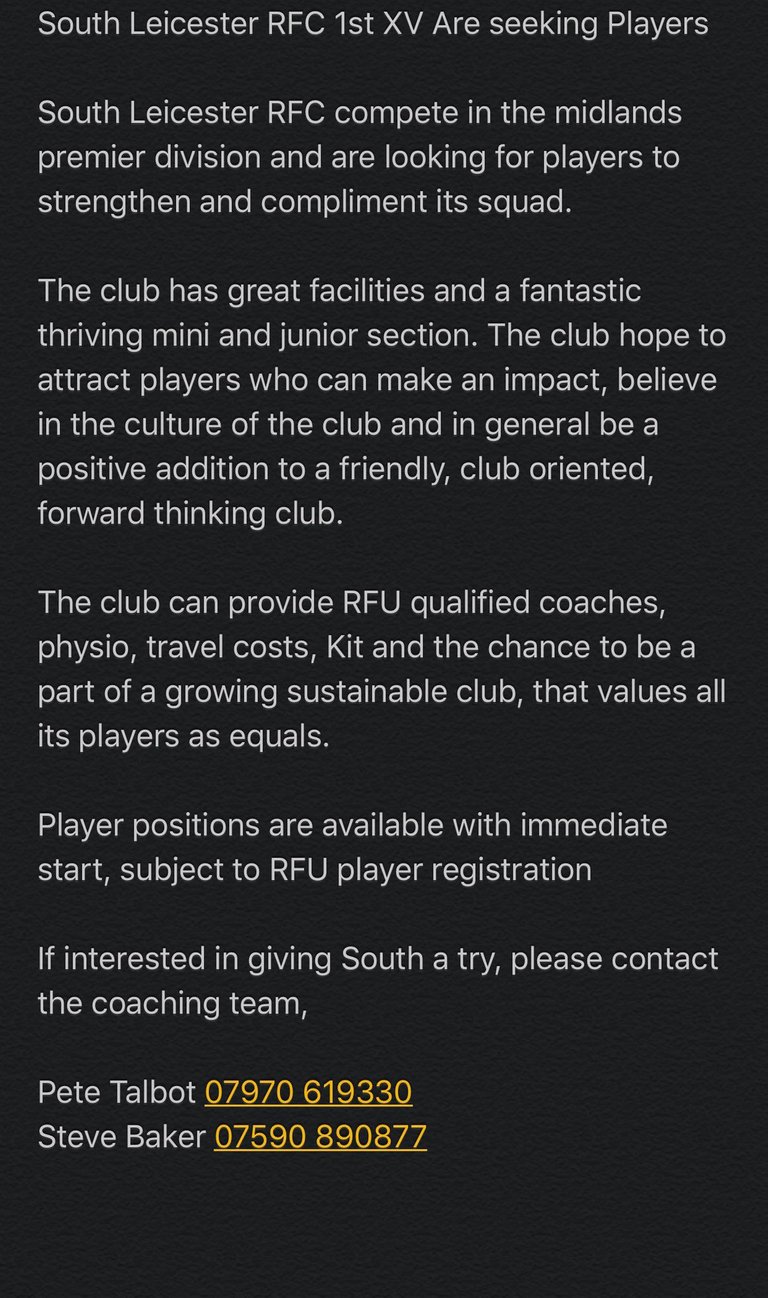 source
Looks like they had no players as they need all positions lol.
This club has been around since 1919 and it is terrible when this sort of thing happens. When I was refereeing in England it was reported that over 70 percent of players stop playing when they leave school and this could be the case that this club has very few eligible players left. They lost 30 players at the end of last season which is basically two full teams and are left with the players that no one really wanted in the first place.
How does a club attract any support when this is happening is going to be a good question for the club members to sort out. They have pulled out of the league now that they had been relegated to and are considering another league that they can fit into. maybe a Sunday pub league as that sounds like their caliber right now. Ex players who retired in the last 10 years could probably make this team right now and possibly have considered it as an option. If my old club was in that position and I was't carrying so many injuries I would start playing again as you have to keep the club alive. If I couldn't then at least I would support them by coaching or doing something as this is dire for them now.
The club is in Leicestershire which used to be a strong county for rugby and known for having a strong youth program. With this type of publicity I think someone will step in and help as it is in the other clubs best interests to have as many players playing the sport.