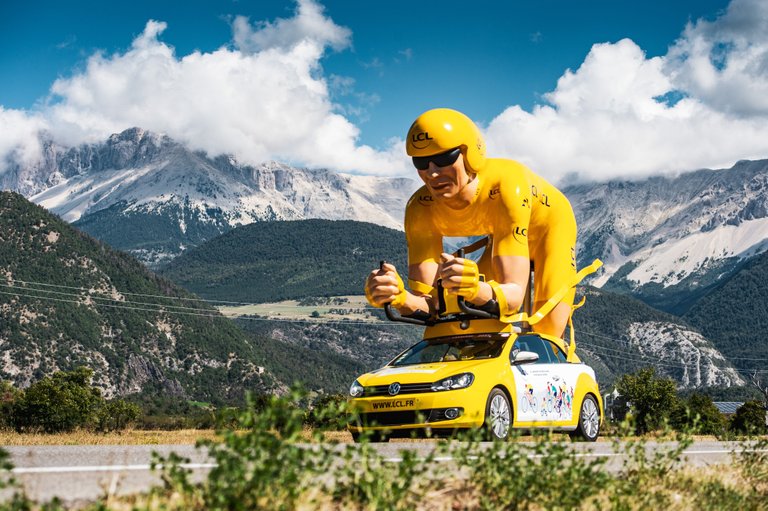 source
One team manager has already stated there will be teams leaving tomorrow. He must have heard something to say such a thing.
The Tour de France has had it's rest day today and that means only one thing as this is Covid test day for everyone involved. This is arguably the teams toughest test to date as bad news would send them home immediately. The agreement with all the teams is that if two of your riders or back room staff test positive you are disqualified and have to leave the race. With another wave of increased infections across France it is understandable everyone is on edge right now.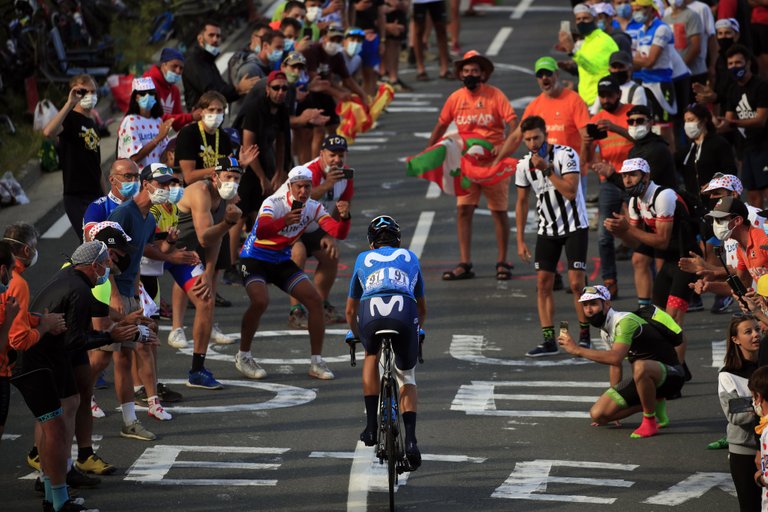 source
Teams are scared of the mountain stages as so much effort has gone into restarting the season. Many spectators pull the mask down to cheer on their favorite riders and forget that they are putting these guys at risk.
With so many tests to be completed the testing will start on Sunday night and finish on Monday allowing the organisers enough time to re test any positive personnel. There has already been some false positives leaving everyone a little edgy as imagine being expelled only to find out the test was incorrect. This is more common than we could imagine as I have experienced this first hand with my family. First a negative when I knew thy were positive only to be told a week later they were infact positive.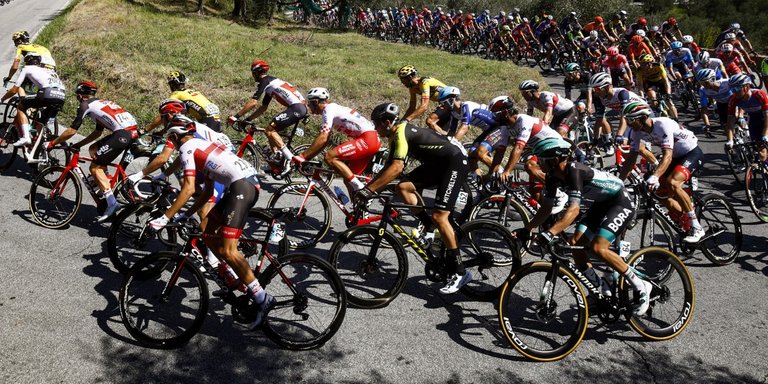 source
How many teams will drop out tomorrow?
Many teams don't fancy their chances of making it to Paris and believe the whole race will be called off at some point. Riders complained this week that spectators lining the Pyrenees mountain stage weren't wearing masks and had them close up shouting their names urging them on. The race director has said there are no plans if the tour is forced to stop and how the race winner would be decided if any declared at all.
The various teams have been super strict on maintaining their bubbles which they started weeks before the Tour even started. Team Sunweb whilst at a training camp before the Tour sent home Michael Storer. He popped out to buy some shampoo and for that was sent packing. Stupid mistake as it put everyone at risk.
What everyone has to understand is that this is their careers and how they make their living. The Tour de France is the pinnacle of the cycling calendar each year and a good performance could set them up for life. Teams have to be super strict as only two members need to test positive out of roughly 32 people is not that an average of 30 people in a team is not that difficult. Ask Lotto-Soudal who on the eve of the tour sent home a caretaker and a mechanic for testing positive. The rules changed after that so they were extremely lucky to still be there. If that happened today they would all be going home.
David Brailsford expects positive tests to happen and certain teams will fall away. The amount of travelling the teams do staying in a different hotel room every night the chances of catching it are increased. With another two weeks to go it will be interesting to see how many teams are left and if any actually survive. We will know later this morning if any teams failed the test as the retests would be have been done early Tuesday morning and results announced by 10 am.
Amazing to think 650 people in a bubble can last this long yet the English Football team couldn't last a few days. I believe it is all down to education and respect for your fellow team mates with those players hopefully facing a lengthy ban and a fine.