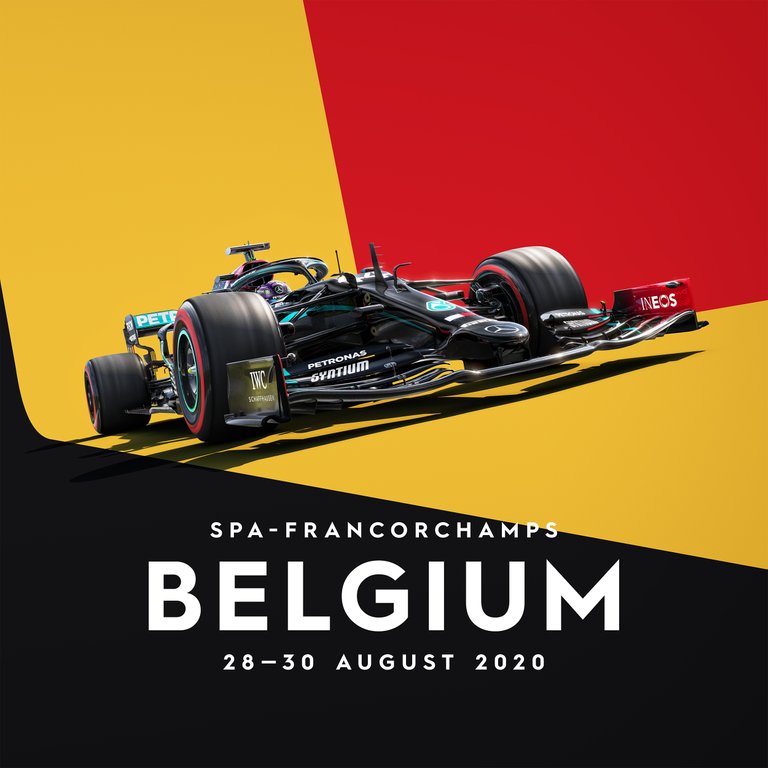 source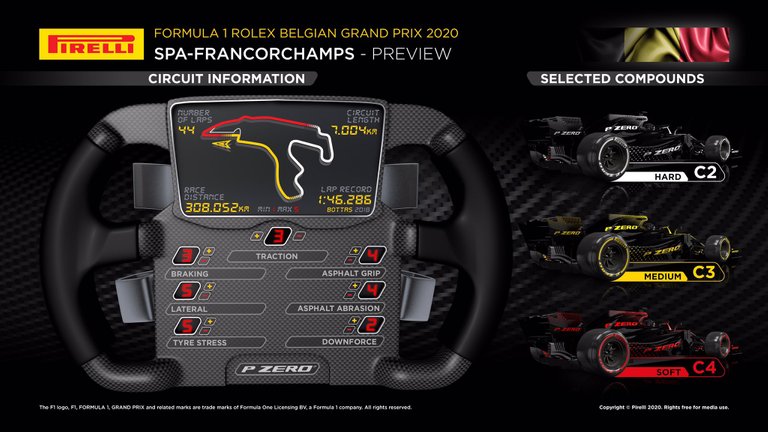 source
This weekend the racing comes from the historic circuit at Spa in Belgium. The track record set by Bottas at 1 minute and 46 seconds should be comfortably beaten. Verstappen on the simulator was clocking 1 min 44 so it should be interesting to compare how technology has moved forward within one year.
I think every racing fan enjoys this circuit as it offers many different things with long fast areas which also include sweeping turns and some difference in gradient. Some of the more modern tracks I think are just plain boring and have no character and soul.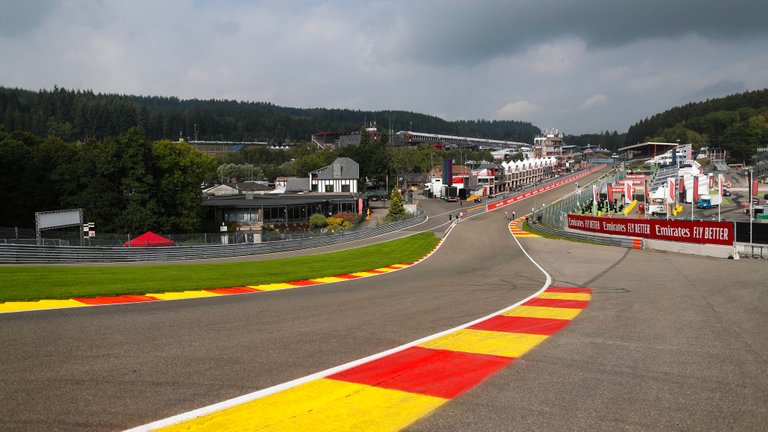 source
It looks like this track is in a time warp and hasn't been touched for over 40 years. Safety would have been upgraded but very little else.
What happens on a Thursday is the drivers will walk the lap so they understand the corners and get a feel of the track. most of the drivers know this track inside out but it is good to refresh the memory banks. Last year unfortunately one of the drivers in an earlier race died in a crash so nothing can be taken for granted and there is no room for complacency.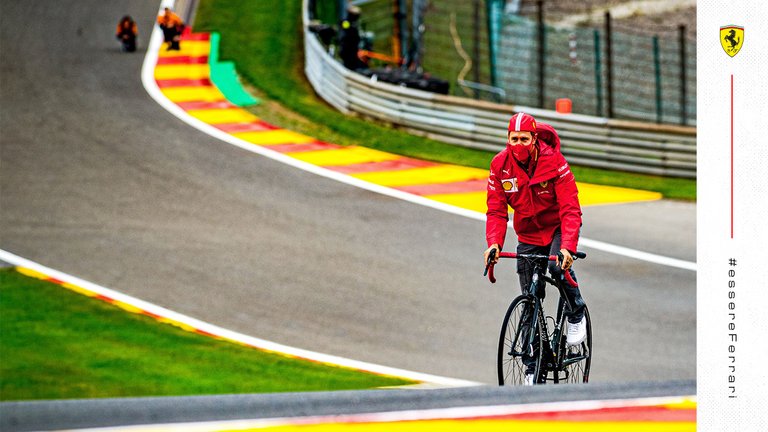 source
Sebastien possibly considering ditching the Ferrari for a bike as it may be a little quicker.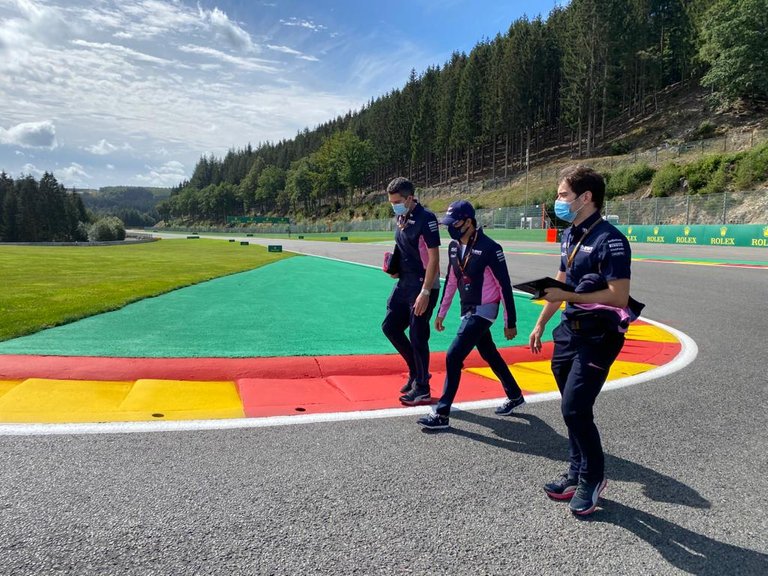 source
Most of the teams walked the course though.
I think the beauty about this race this weekend is how the track conditions are going to change dramatically. Tyre choice may not play a huge role as on Sunday we have rain forecast to hit exactly at the half way mark during the race. Accu weather the company that provides the data is rarely wrong and has it at 65%/66% which is not a sure thing, but one you can't ignore. 15 degrees and a track temperature around 28-30 degrees with a very high possibility of rain means a huge chance for the safety car to make an appearance.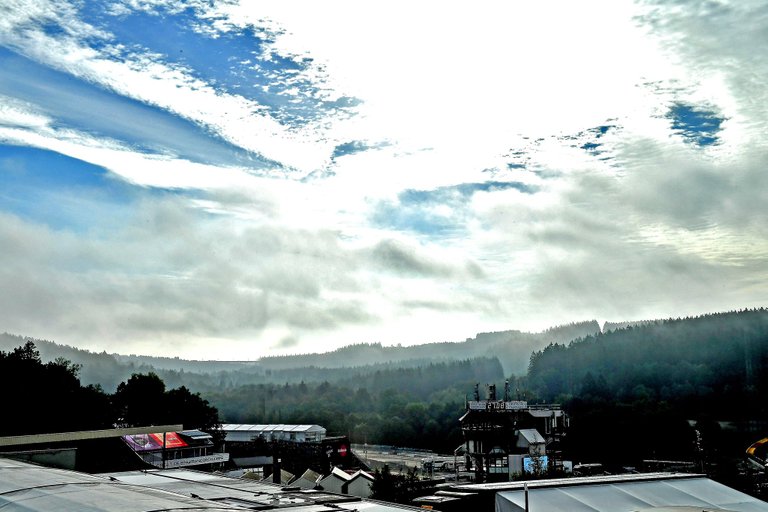 source
Nestled in a valley it looks as though the track is no stranger to rain.
I don't see Hamilton as favorite for this if there is rain as the Mercedes advantages will be cut down by a possible safety car or two. This backs everyone up no matter how far you were out in front. Red Bull and Max Verstappen with his strategy team surely will try something here. Max has proven in wet conditions he has no equals and expect him to win this one somehow. This is his favorite track which would normally be dominated by a sea of orange fans cheering him on.
I think this highlights just how dominant Mercedes are that rain has to be the leveller. It is wrong what the FIA are trying to do as they deserve where they are today and it is for the others to improve. We all want a closer more competitive championship, but not at the expense of penalising a team for excellence. That to me is a communistic idea that has no place in sport and those contemplating it should be removed from such positions. May the best team win and nothing else should matter.