Its ze history of the Tottenham.
It happened again, it happened agaaaaain.....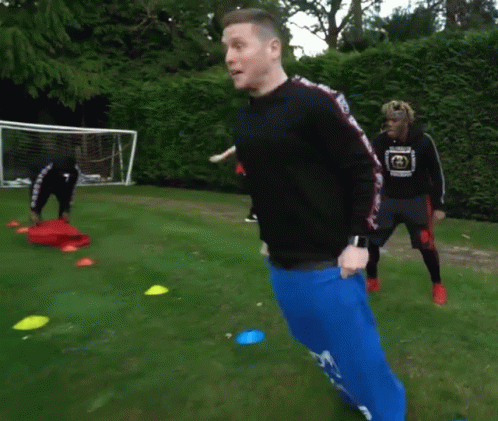 I am sorry. I am in tears now cracking up because of what I just witnessed from Spurs in the Europa League. It comes as no surprise though especially to a Manchester United fan because most of us tried to warn Tottenham fans what a massive mistake they were making by signing Jose Mourinho as their manager.
What a disastrous decision that was.
Solskjaer put it aptly in a recent interview early this week when he was asked about the Man United's team progression.
"A trophy can hide other factors about what is happening. It is the league position where you see whether you are progressing." ~ Ole Gunnar Solskjaer.
While this probably fits Arsenal more than it does Tottenham, you cannot fail to appreciate the consequences of chasing a trophy at the expense of building a team that can challenge consistently in the upper echelons of the league.
What is there to gain by winning a Carabao cup and finishing 10th?
Cup competitions are majorly about luck especially with draws and sometimes in-game with decisions or the odd lucky goal here and there.
Tottenham sold their soul by sacking their most successful manager in recent times for a manager who has proved that he is past his best just for the taste of a trophy - any trophy.
There is no denying the club went all out to provide Mourinho with the firepower he needed to even challenge in the league. Bale, Bergwin, Hojbjerg, Dohetry, Reguilon, Vinicius, and Rondon are all the players that were signed this season alone.
Despite the massive depth Mourinho was given, most of these players have barely featured at all in games which to me is incredibly baffling.
How do you keep players fresh? How do you keep players happy? How do you build match fitness?
Jose Mourinho has this uncanny ability of sowing dissent in the players he manages which kills the dressing room. He has his favorites and he has that one player he singles out for criticism i.e Pogba in United but in Tottenham, he had about three. Bale, Dele Ali, and Ndombele.
Tottenham is getting the entire Jose Mourinho three-year cycle all in one year but without the guaranteed trophies they badly desired.
Now there is but one competition left, the Carabao Cup, where Spurs meet Manchester City in the final and we could yet see a Mourinho masterclass unleashed.
I am low-key backing Jose to pull one out of the bag and deny Man City their guaranteed trophy and maybe prove to the world he is not finished as a Premier League manager.
Sadly, I envision a situation where regardless of the outcome of that game Mourinho has outlived his usefulness at Tottenham and that he is likely to be sacked immediately after the Carabao Cup final.
Incredibly, I am almost certain that is actually not a bad thing for fans of Tottenham Hotspurs who have undoubtedly suffered this season. They deserve better.