Australia vs India 2nd test match
Australia 1st Innings- 195/10, Overs ( 72.3 )
India 1st Innings- 36/1, overs ( 11 )....trail by 159 runs
---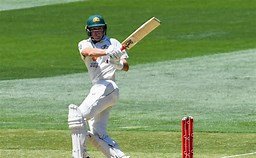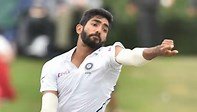 Today is the 2nd Test match between Australia and India. The first Test match has been played before and there India played well in the beginning but at the last minute the boat sank. Australia defeated India by just 36 runs in the last innings of the first Test.
As a result, Australia won the 1st Test match without much effort. Today is the 2nd Test match and Australia won by tossing first and they decided to bat first. Today's Test match was played at the Melbourne Cricket Ground in Australia.
The match was held at 9 am Indian time. Australia won the toss and elected to bat, but the Australian batsmen did not play well. They lost all their wickets in the 1st innings and managed only 195 runs.
Bumrah and Ashwin's devastating ball brought the Australian match to a halt at 195 runs. Wade, Labuschagne, Head are some of the Australian batsmen who have been able to score this run for a while.
India managed to bat in the 1st innings on the same day. The Indian team has changed some players in the 2nd Test. Today, young batsman Shubman Gill comes to bat in the open partnership with Mayank Agarwal.
At the end of the day, they could play 11 overs and lost 1 wicket for 36 runs. India is still in the trail of 159 runs. Shubman Gill and Cheteshwar Pujara are still at the crease. The rest of the 1st innings will be played at the same time tomorrow.
---
---
**THANKS**