The French Open was maybe the biggest event of 2020 as far as tennis is regarded. Most of the events have been cancelled and the US Open wasn't what it used to be. Many big names were missing from the board.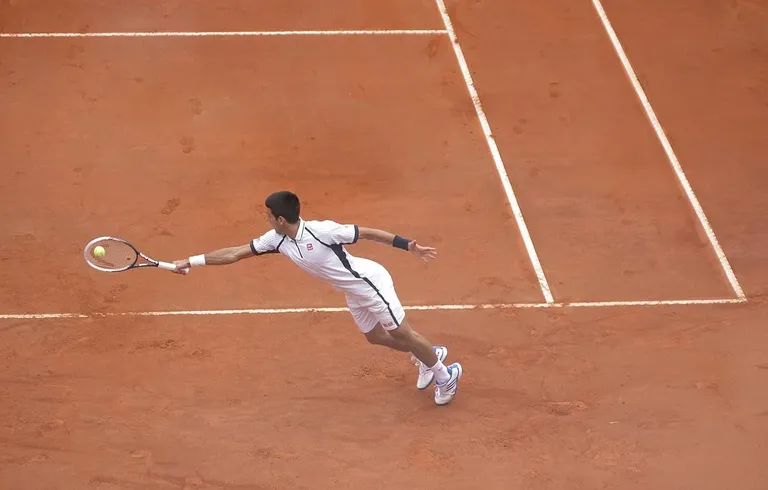 source
Roland Garros looked good as far as participation was concerned, even though Roger Federer, one or the top players could not participate due to a series of surgeries he had to go through this year.
Let's see what's happened at the French Open this year.
Serena Williams
She's one of the players who's clock is ticking, her time is starting to end as she has a certain age at which is not so easy to keep up with the younger generation. She's 39 years old and not getting any younger. She has a not so good year last year, this year it is as it is and she's No. 392 right now, I mean on October 12, 2020.
She had a plan, to win 23 Grand Slam singles titles, to equal Margaret Court's performance, who won 24 and most likely win another one, to be the woman who won the most Grand Slam titles. Chances for her to achieve that are slim to none if you ask me.
At the US Open she was defeated in the semifinals by Victória Fyódorovna Azárenka, a 31 year old player from Belarusia, who's currently raking No. 20 (28 September 2020).
She had no luck at the French Open either as she had to withdraw from the tournament due to an Achilles' injury. Bad luck or wrong move or both? I don't know but at this point tennis looks more like a struggle, then a pleasure. She's trying hard, I must give that to her but with very little, or no luck. Next year it'll be even harder for her. The last time Serena was in top 5 was in 2017
Simona Halep
She's known to function as a roller coaster, unfortunately. I don't know if it's because she can't control her emotions very well or there's something else, but once she's brilliant, the next time she gets eliminated by a no name player. She's No. 2 now (21 September 2020) but if she continues the roller coaster ride, she won't be No. 2 for long.
At the beginning of the year she lost in the quarterfinals to Aryna Sabalenka, at the 2020 WTA Tour in Adelaide, Australia. At the 2020 Australian Open, she was able to fight her way in the semifinals, but she lost to Garbine Muguruza. Her luck has changed in Dubai, where she was able to defeating Ons Jabeur. She also win the 2020 Prague Open, against Elise Mertens. The French Open was an unlucky one too for her as she was only able to win three matches.
Let's see what the guys did at the French Open, as that's what I'm interested in.
Men's Singles At Roland Garros
As I've mentioned before, I have a few favorites, which makes it hard to watch a tournament as there could be only one winner. With Roger Federer out of the picture, I have been left with Novak Djokovic, Stefanos Tsitsipas and Dominic Thiem to root for.
The quarterfinals were interesting. Novak Djokovic played against the Spanish Pablo Carreño Busta and he needed 4 sets to win. Stefanos Tsitsipas was able to get rid of Andrey Rublev in only three sets. Rafael Nadal was also lucky to play only three sets and win against the Italian Jannik Sinner. However, Dominic Thiem wasn't that lucky he had to play five sets against the Argentinian Diego Schwartzman and he lost at the end. It was an incredible match, both have fought and I'm sorry to say, Diego Schwartzman was better, even if it hurt.
However, Diego Schwartzman wasn't able to beat Rafael Nadal in the semifinal. I would have loved to see Nadal lose, but maybe I have to wait a few more years for that day to come.
The match of the year for me was the one between Novak Djokovic and Stefanos Tsitsipas. I like them both and as we all know, there could be only one winner and obviously Djokovic is better and has more experience than The Greek Tsitsipas, who's only 21 years old. Diego Schwartzman unfortunately lost against Rafael Nadal.
The final was a shock, I bet not only for me but for the whole tennis world as Novak Djokovic lost to Nadal and the result was a shameful one at this level (0 - 6), (2 - 6), (5 - 7).
The weather may have contributed to some players' defeat and they say humidity made the clay court slippery and the ball was even heavier, which should have made Nadal uncomfortable. Many of the players were wearing leggings and log sleeve shirts. It must have been unpleasant to play at this temperature, as the tournament is usually held in spring.
Most Grand Slam Singles Titles
Most Grand Slam singles titles is a competition in which Roger Federer and Rafael Nadal have 20 titles each and Novak Djokovic comes next with 17. Next year will be interesting as Federer will be fighting to get ahead of Nadal and Nadal will do the same, while Djokovic will try to get as many as he can to defeat the two mentioned here.
Federer had no chance this year as he went through some knee surgeries and I truly hope he's better now and training hard for next season. The other two are younger and have more chance to win.It's impossible to predict what's going to happen next year as the pandemic is not going anywhere, we still have to fight it but organizers are smarter and even though the public can't be present at these big events, at least these can be organized and we can watch them in TV.
---
Check out my latest sports posts: