Wimbledon - July 7 - Quarter Finals
We had the 4 quarter finals yesterday, each one very interesting, without exception. I know each tournament is different but this one is very different I may say, partly because some of the big guys have been eliminated earlier and at this phase only some of the top level players are present, the other part of the players are from the new generation, who have never had the pleasure to get this far. But let's see what happened yesterday, in details.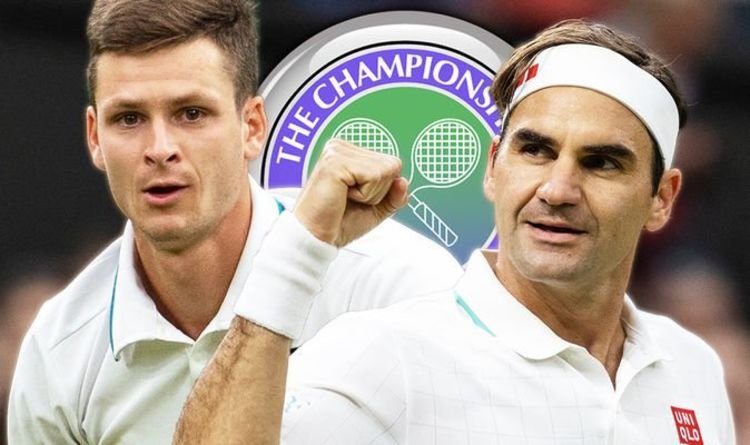 source
Roger Federer vs Hubert Hurkacz
This was one of the matches that could have gone either way and the major deciding factor was Roger Federer's stamina, or capacity of coping with the physical requirements.
Let's start with Hubert Hurkacz, who was absolutely amazing! He's getting better and better and playing against a legend like the Swiss has not intimidated him at all.
The first set was like a training, to learn about the other's style and was won by Hurkacz to 3 - 6. The second set was a bit tighter as it ended with a tie-break. Both players were close to winning it but Hurkacz was better. The third set was a bit of a disappointment to us fans, but we knew it can happen. Hurkacz won to 0 - 6.
Federer made a lot of mistakes, that was visible to anyone and these mistakes can cost anyone dearly at this level. All in all it was a great match and I'm glad Federer got this far and I'm also glad Hurkacz is qualified to the semifinals.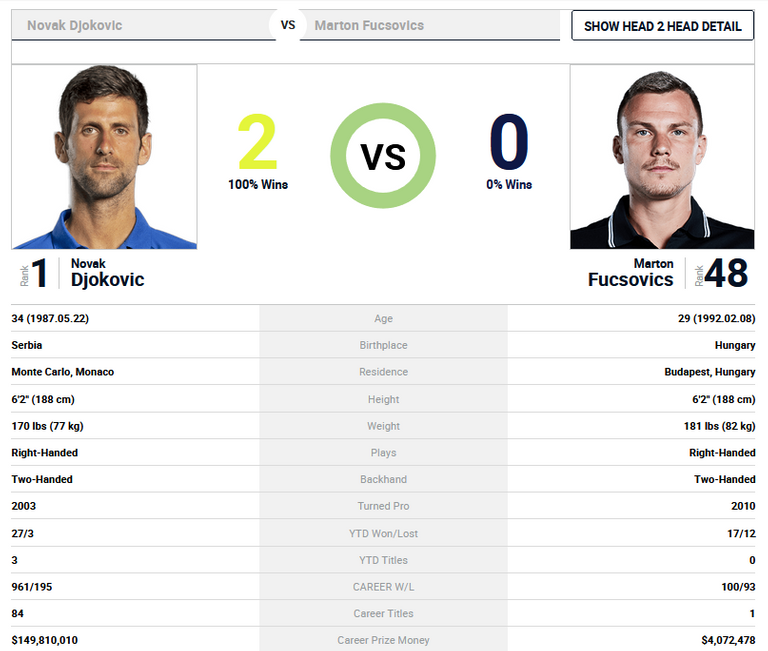 source
Novak Djokovic vs Márton Fucsovics
As I said last time, the outcome of the match was clear, there was very little chance for Fucsovics to win, but he sure tried. He is getting better and better and yesterday he made the best player of the world work for the victory. I'm very proud of Márton Fucsovics for improving his game and winning against valuable players like he did in this tournament. Obviously ATP No. 1 is a different matter.
I'm hoping for Márton Fucsovics to continue his ascending evolution and see him winning more games in the upcoming tournament. As about Djokovic, winning for him is getting more and more difficult. A couple of years ago he could beat anyone easily, but those times are long gone. Medvedev is a threat for him and Djokovic is lucky Medvedev got eliminated early, otherwise the Serb's position as No. 1may have been in danger.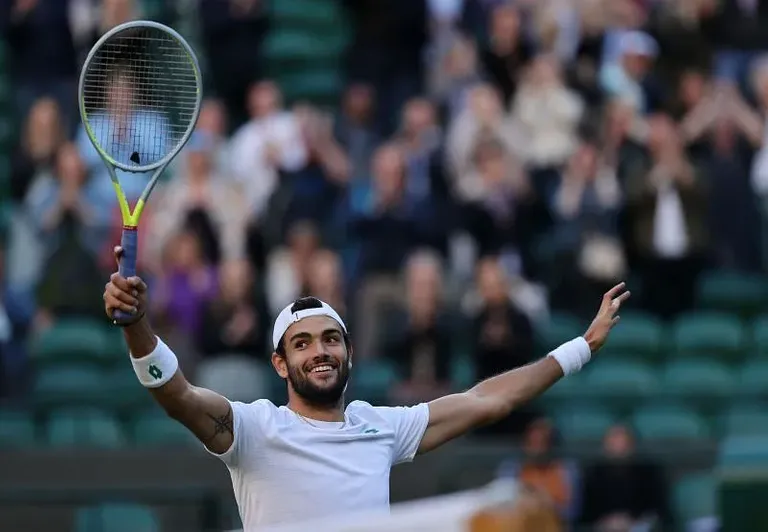 source
Matteo Berrettini vs Felix Auger Aliassime
Berettini is No. 9 ATP at the moment and for a good reason. He has won some major competitions and any player knows he's not easy to defeat, even the best ones. Aliassime has come a long way this tournament, has shown us he is improving, but there's a limit to everything and Berettini was the opponent to stop him from qualifying to the semi-finals.
Regardless of the predictions, Aliassime has shown he's capable of playing good quality tennis. He had 13 aces in this match, one more than the Italian, but he also made a lot of mistakes and got frustrated when something did not happen as he wanted. He's young, has a lot to learn still, but the improvement he has shown us is definitely promising. It was obvious he could not win against the Italian, but he sure tried.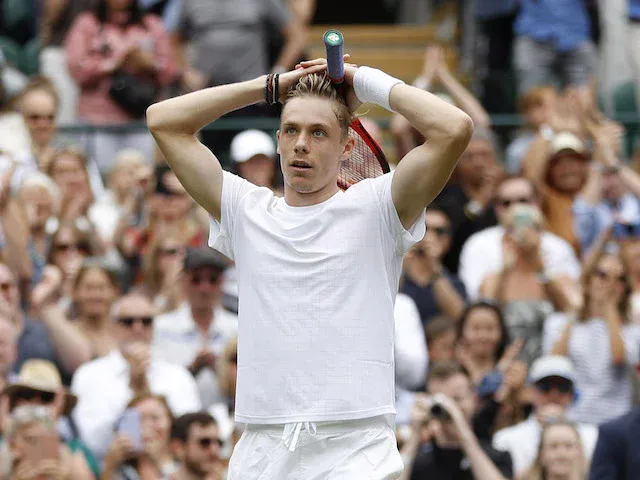 source
Karen Khachanov vs Denis Shapovalov
This was the other match that could have gone either way and in the end Shapovalov won. This was the only five set match yesterday and was a very good one. After the meeting between the two, yesterday, I must say that even though I was rooting for Khachanov, Shapovalov is a better player. He was able to control his emotions in key moments and make the best decisions.
The Canadian had 17 aces, which is not an usual thing in a high level competition. He also had 10 double faults, which is something to avoid as it serves only in a negative way, but he was able to do more good and turn the situation in his ow favor. Shapovalov had a good year so far and I bet the rest of the year is going to be as good as the first half.
I'm sorry to see Khachanov leave the competition. I have the feeling that last year was better for him, but there's nothing lost, there's still a few months to go till the end of the tennis season. This tournament ended for him yesterday, but I'm looking forward to seeing him in the next one. He's a good player.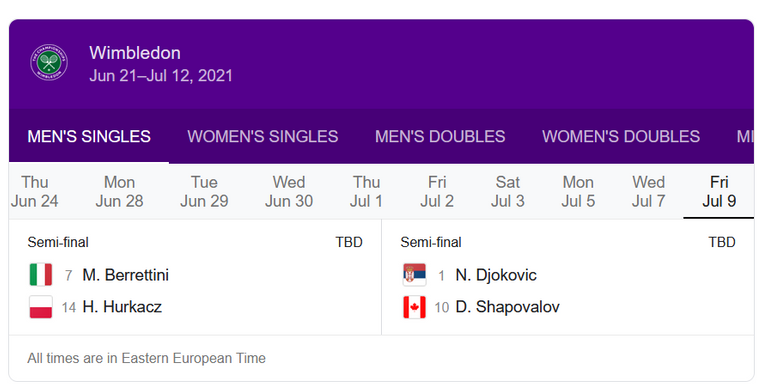 source
This is how the board looks like for tomorrow. Two tough matches between the four remaining players.
Obviously nothing is 100% certain in this business, but if I were to predict the outcome, I'd say the final would be played between Berettini and Djokovic, but who knows, maybe tomorrow we're going to witness the impossible.

---
---