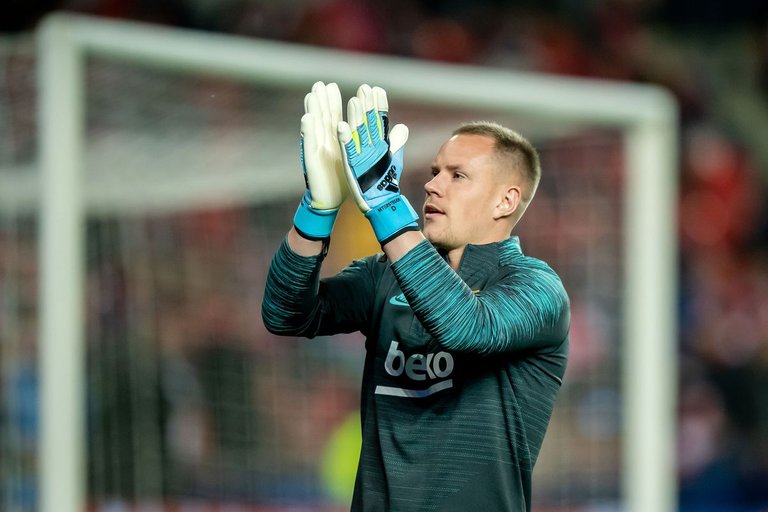 The Barcelona goalkeeper Marc-Andre ter Stegen said he wants his teammates to meet and discuss their bad performance in their 2-1 victory over Slavia Prague in the Champions League.
Barca remain unbeaten in the campaign with seven points from three matches. The Catalan giant did not just win on the platter of gold, they were however made to work hard to earn the three points.
Messi opened the scoring for Barca but they were pegged back by a determined Slavia Prague to a 1-1 draw before scoring again to take the lead.
Ter Stegen was forced to save the Barca in the first half and believes his team needs to work harder and play at the level they want.
He believes there are some internal discussions that must be done among his teammates to know the way forward on how to play at the level they want and which the world know them for.
Barca dominated most of the match with good touches but Slavia Prague were dangerous going forward. Anytime they had the ball, they make good use of it.
Barcelona coach played it down to a lack of composure in Slavia Prague half. The Barcelona boss believes his boys were not as clinical as they should.
It was a real scare for the goalkeeper and if they want to be in the final, they need to bury their chances early to kill the match on time.