Hey guys, how are you all doing? I guess you all are fine. For me, yesterday I was pretty down that was why I wasn't available yesterday but today, I will be engaging even though I am still weak but I am on drugs and treating myself.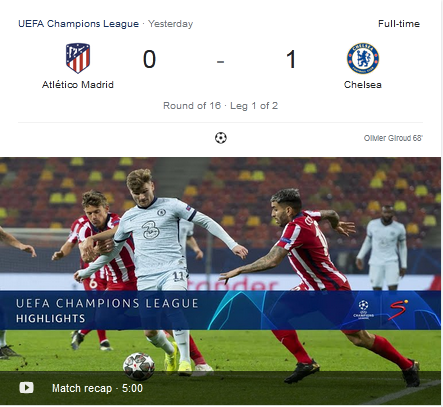 Image Source
Although I expected more scores from Chelsea considering the fact that Chelsea is getting back their strength, getting back their form, and becoming better than how they began the English Premier League even though I knew the team they were playing with was not an easy team to for any club to have their way with and so, I am not really sad that they were able to have one, at least having one score is better than not having a score at all in a match.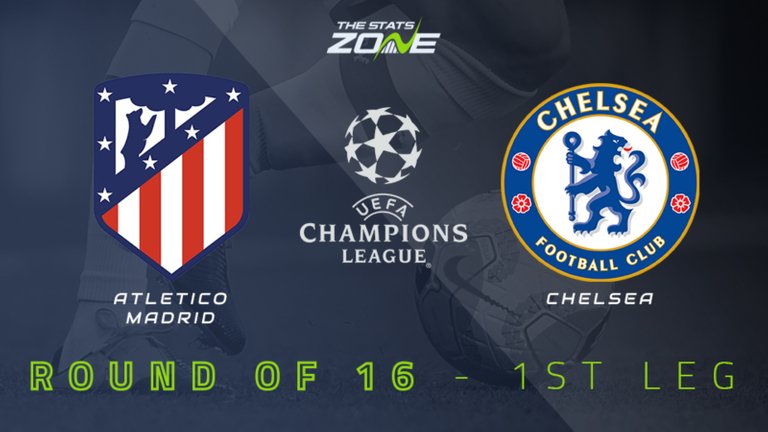 Image Source
Yesterday's Uefa Champions League match between Chelsea and Atletico Madrid at the National Arena in Bucharest, Romania was indeed a tough match as it was indeed one of the best performances.
In as much as Atletico Madrid gave Chelsea a tough time considering the fact that Atletico Madrid is indeed a tough team on its own and in every match, they always make sure they are in control but surprisingly in yesterday's match, Chelsea beat them to their game as the Chelsea team were in full control of the match. I guess, just maybe because the Atletico Madrid team is currently suffering from injuries and it is having a great effect on the team performance that was why they couldn't get a shot.
Chelsea dominated the match that for complete 90 minutes in the match, Atletico Madrid couldn't get a shot it was a surprise one for me as I used to know that Atletico Madrid is always unbeatable and dominating.
Chelsea team have proven themselves to be worthy of trust by their fans and prove that they could be the team who will be getting the trophy the season if care isn't taken or if other clubs don't buckle up their seat belt and put more effort in the game.
Their possessions, passes, shots, pass accuracy, and shots on target were superb while Atletico Madrid struggled to get a better shot of the ball but couldn't.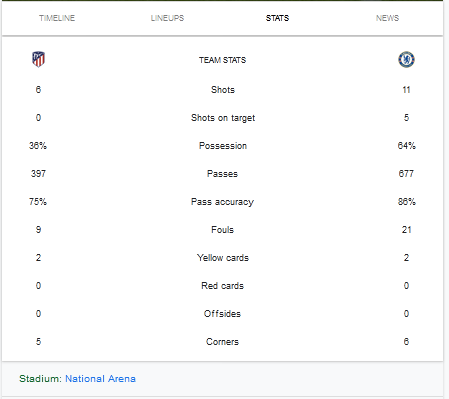 Image Source
I would say the Chelsea team shouldn't relax or relent effort but should be well prepared and more careful because the Spanish giant shouldn't be played or joked with as they are well capable and can spring surprises at any time in the return match.
Olivier Giroud's goal in the second half was indeed Fantastic and they made their fans and England proud of them to have ended the match victoriously.
I really can't say much but all I see and can say is Chelsea is doing incredibly well and getting back their form in Thomas Tuchel reign as their coach and I wish they will keep doing well even though we know that the English Premier League team are full of inconsistency and lapses but I would still want them to come out of the Uefa Champion League match victorious always.
They did amazingly well yesterday night.