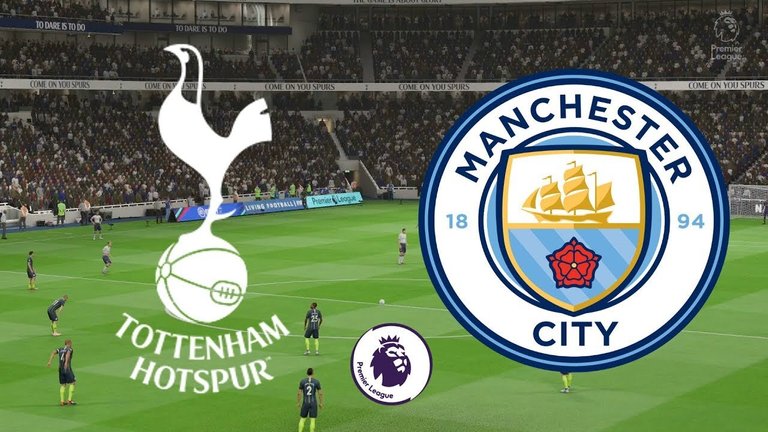 Image source
Hello guys, how are you all spending your weekend? I hope we've not forgotten yet that it is going to be another It's another weekend of football and this weekend the action will be coming from across Europe.
We also know that the champions league will be taking off next week and due to the series of actions, a lot of clubs will be looking for ways to be able to manage themselves and their tight schedule to avoid break down.
Just yesterday, we all viewed the match and we can attest to the fierce action between the two teams in France but in the end, Monacco wouldn't give up as the game ended with Monacco winning 3-2. The clubs are not relenting effort this period as they are all fighting to be among the champion league.
This Saturday evening, just in case we've forgotten, the team playing is that of Tottenham Hotspurs vs Manchester City. Manchester City will be traveling all the way to face Tottenham in the Premier League isn't this going to be an exciting and fierce game?
Funny enough, we know that ManCity is below their opponents who are from London, but then the game between these two great team and their coaches isn't going to be an ordinary one as I am sure that the pitch is going to be on fire today because of these two clubs and the coached involved.
In as much as we know the current situation on the table, I still can't stop thinking and been excited as while about our intense the pitch is going to because of the two team meeting.
What is your predictions on these match?
Many are predicting the loss of Tottenham because they believe they aren't going to be much as fierce as the Mancity since their striker, goalkeeper, and Harry Kan are going to be absent in the field today which is going to be more of an advantage to their opponent and disadvantage to them.
Well for me, I don't believe in our plenty a team is but how united, they are. Tottenham might have fewer of these people who can help them but if they are united as one and have the same goal they can overcome the Mancity team.
Don't mind me, it is just a prediction I want to hear what your prediction is between Tottenham and Man city today?? Who do you think will be emerging victorious in today's match between these two teams.