Esta semana sucedió algo que no queríamos pasara en el feed de "Full Deportes" ¡Hubo plagio! Y, aunque estábamos conscientes alguna vez íbamos a detectar alguno, los curadores nos sentimos muy mal. Ese sentimiento es el que invade a un curador cuando percibe un acto condenable como este. Principalmente porque se supone, estamos entre adultos y conscientes de la responsabilidad de honrar el compromiso adquirido, con la firma de los términos y condiciones de #HIVE al crear una cuenta de usuario.
This week something happened that we didn't want to happen in the "Full Deportes" feed. Plagiarism occurred..! And, although we were aware that we were going to detect one at some point, the curators felt very bad. That feeling is what invades a curator when he or she perceives a reprehensible act like this. Mainly because we are supposed to be among adults and aware of the responsibility to honor the commitment made, by signing Hive's terms and conditions when creating a user account.
     Y algunos desprevenidos dirían: "No es para tanto" Sin ser conscientes del daño que esto le crea a la plataforma. Afortunadamente tenemos gente como @hivewatchers o @themarkymark vigilantes de lo que puede pasar en el feed. Sin embargo, por mucha dedicación que un curador pueda tener, algunas veces se le pasará una que otra publicación. No es el caso de @fulldeportes. Por ello pudimos detectar el plagio y animamos a quienes hacen vida acá, evitar una situación desagradable con su cuenta. No vale la pena.
And some unsuspecting people would say, "It's no big deal" without being aware of the damage this creates to the platform. Fortunately we have people like @hivewatchers or @themarkymark who are vigilant about what can happen in the feed. However, no matter how much dedication a curator may have, sometimes he will miss a few posts. This is not the case with @fulldeportes. That's why we were able to detect plagiarism and encouraged those who make life here to avoid an unpleasant situation with their user. It's not worth it.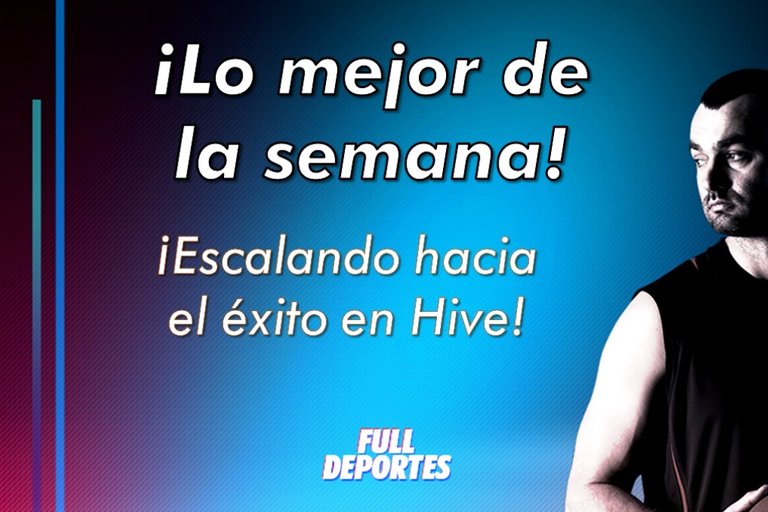 ---
     Al igual que el caso mencionado, nos hemos dado cuenta que existen personas borrando viejas entradas y haciendo publicaciones nuevas con la misma información hecha en los post borrados. Sepan que esto también es detectable. Hay software hecho para HIVE, donde podemos ver el cambio de estado de una publicación borrada. Recuerden siempre que la blockchain es un lugar donde NINGUNA información se pierde. Queda un registro y a él vamos acceder cuando un "avispado" coloca en una publicación "Borrado por error"
Like the case mentioned, we have noticed that there are people deleting old entries and making new publications with the same information made in the deleted posts. Know that this is also detectable. There is software made for HIVE, where we can see the change of state of a deleted post. Always remember that the blockchain is a place where NO information is lost. There is a record left and we will access it when a "smart" places in a publication "Deleted by mistake"
     Y otros son más atrevidos... Lo decimos porque reciclan publicaciones en otras comunidades, creyendo que los curadores y los cleaners no se van a dar cuenta. Cambian mínimamente la publicación, editan las fotografías ya recompensadas, para hacerla aparecer como "nuevas" Es un lamentable comportamiento y ponen en riesgo una cuenta que, olvidan, es un instrumento financiero, porque también es una wallet que sirve como medio de pago. Quizás por estas cosas, mucha gente tilda las criptomonedas como estafas. No le hacemos ningún favor a la nueva tecnología si no jugamos limpio.
And others are more daring... We say this because they recycle publications in other communities, believing that the curators and cleaners won't notice. They change the publication minimally, they edit the already rewarded photographs, to make them appear as "new". This is an unfortunate behavior and they put at risk an account that, they forget, is a financial instrument, because it is also a wallet that serves as a means of payment. Perhaps because of these things, many people label crypto-currencies as scams. We don't do new technology any favors if we don't play fair.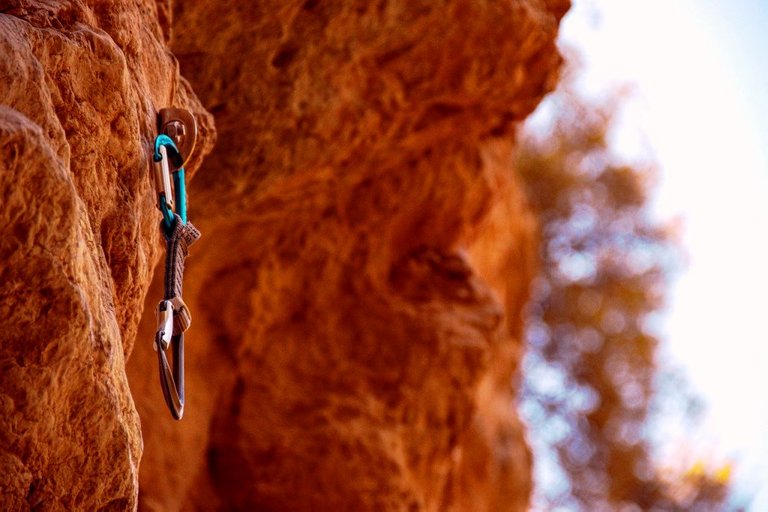 ---
     Es un tema demasiado delicado. Un día leí alguien escribir que una publicación por ser tuya era original y por ello, podía publicarla donde quisiera y en los términos que le viniera bien en gana al autor. Y no le quitamos algo de razón, pero de allí a querer que los curadores y cleaners pasen por estúpidos, hay un trecho muy grande. Los autores deben tener claro que rastrear el feed es un trabajo difícil, demandante y no muy bien recompensado. Por ello, agregar más trabajo haciendo SPAM o plagiando contenidos, sea de la naturaleza que sea, no es, ni será bien visto.
It's too delicate a subject. One day I read someone write that a publication because it was yours was original and therefore, I could publish it wherever I wanted and in the terms that suited the author. And we don't take away some of the reason, but from there to wanting to make curators and cleaners look stupid, there is a very big stretch. Authors should be clear that tracking the feed is a difficult, demanding and not very well rewarded job. Therefore, adding more work by SPAMming or plagiarizing content, of whatever nature, is not, and will not be, well seen.
     Cuando los autores aceptan postear contenido en "Full Deportes" deben tener claro que aceptan las reglas y, por aceptarlas, tienen un compromiso. Hay que hacer honor a él. La persona que hizo el plagio tendrá otra oportunidad en nuestro feed. Creemos en la redención. Pero al siguiente intento será defenestrada de nuestra comunidad. No queremos plagiarios ni "vivos" acá. Si desean, pueden ir a engañar a otros. Pero sepan que los cleaners y Full Deportes nos tomamos muy en serio nuestro trabajo.
When authors agree to post content in "Full Sports" they must be clear that they accept the rules and, by accepting them, they have a commitment. We must honor it. The person who made the plagiarism will have another chance in our feed. We believe in redemption. But the next attempt will be defenestrated from our community. We don't want plagiarizers or "smart" here. If they wish, they can go and deceive others. But know that the cleaners and "Full Deportes" take our job very seriously.
Salón de la fama Vol. 12 // Hall of fame Vol. 12
---
     ¡Treinta y nueve (39) publicaciones! ¡Un nuevo récord! Lo que refleja la confianza de los autores en el avance de la comunidad. La actividad en el feed aumenta conforme continúan elevando la calidad de las publicaciones y ya se hace bastante difícil escoger las siete (7) que conforman nuestro salón de la fama semanal. Han quedado muchas afuera que han merecido estar aquí, pero sería un despropósito incluirlas. La idea es que exista una motivación para figurar. En el futuro cuando la comunidad sea tokenizada, las publicaciones escogidas semanalmente ganarán recompensas adicionales.
Thirty-nine (39) publications! A new record! This reflects the authors' confidence in the advancement of the community. Feed activity is increasing as they continue to raise the quality of publications and it's getting hard enough to choose the seven (7) that make up our weekly hall of fame. Many have been left out that have deserved to be here, but it would be a nonsense to include them. The idea is that there is a motivation to be in the spotlight. In the future when the community is tokenized, the publications chosen weekly will earn additional rewards.
     Hubo una publicación muteada esta semana por el referido plagio y otro post se muteó por baja calidad, nuestro compromiso es mantener el feed tan limpio como sea posible; agradecidos con nuestros scouts curadores patrocinantes: @theycallmedan y @bluemist con la cuenta de @appreciator, explorando el feed con la misión de ayudar las publicaciones sub-valoradas que valgan la pena. Las pautas sugeridas, son la guía perfecta que le permitirá colaborar en nuestro feed ¡Hasta la semana que viene!
There was a post muted this week because of the referred plagiarism and another post muted because of low quality, our commitment is to keep the feed as clean as possible; grateful to our scout curators sponsors: @theycallmedan and @bluemist with the @appreciator account, exploring the feed with the mission of helping worthwhile undervalued publications. The suggested guidelines, are the perfect guide to help you collaborate on our feed. See you next week!
P.S. English is not our native language, apologize.
We used a web translator for english text (DeepL)
     ¡Gracias por leer..! // Thanks for read..!

¿Quieres tener tu propio blog y la libertad financiera que significa
el mundo cripto? ¡Haz clic en la firma!
---
---
Considere unirse al trail de Full Deportes y apoya a los autores deportivos hispanos