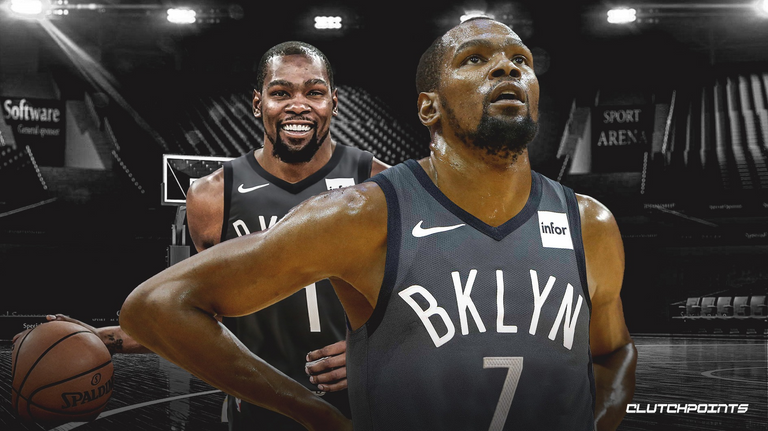 Who has the highest playoff career scoring average among all active players the answer take a listen the third click on our first take prime time players. NBA ranked it is Kevin Durant I'm coming around you know well, he's one of five players to win at least one Rookie of the Year MVP Finals MVP, all-star game MVP and scoring title.


The others on that list LeBron James, Shaquille O'Neal, Michael Jordan and Wilt Chamberlain. KD his average twenty nine point one points per game in the playoffs during his career tied with Jerry West for fourth highest career postseason scoring average in the NBA history. Way outside delivers player number three next for Kevin Durant the numbers are always impressive when you hear about KD.


How confident are you that KD will win a title in Brooklyn? Max Kellerman : well let's put it this way I'm hopeful and half way too optimistic like you know that includes not just you know well confidence as you say and and and the confidence has to do with the injury really that's the main thing I'm I'm suggesting here I think it's reasonable to predict that KD comes back diminished.


But given the heights from which he'd fall MVP level kind of player he could fall down to all-star let's say that's 80% of him the way Dominique fell down after his injury but was still a very good player if KD is an all-star with Kyrie Irving and whether or not it's Levert and Dinwiddie and who and everyone else or it's whoever else they can get. Then I'd say they have a legitimate chance to win a chip.
Source and Reference : First Take Max Kellerman