Coach Persib Bandung Confused After Ezechiel Left
Hello everyone and Good morning all afternoon and especially those in Indonesia and all over the world in general, Until now still faithful to the usual activity that is writing and posting on steemit as usual, so how are you all on this happy day , our hope is that we are always healthy and able to carry out activities as usual. because it is our hope, always healthy and always able to carry out activities as usual. So on this bright opportunity I will write a little and share with all of you, both at the adult and youth level, because in general people write and share quality content here, and I also write a little about Coach Persib Bandung Confused After Ezechiel Left But before I explain further, I fully apologize to all my seniors who have or who have joined this Steemit.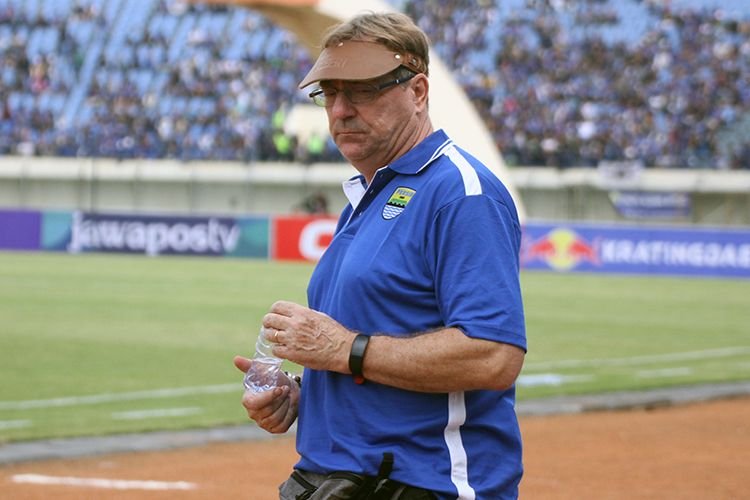 source
The Dutchman stated that Maung Bandung still needed two foreign players to fill the attack line and several local players.
Moreover, Persib Bandung had just been left by Ezechiel N'Douassel who crossed to Bhayangkara FC. According to the information obtained by Robert Alberts, he was upset because there were some problems about foreign players whose targets did not fit into the management budget. Persib Bandung coach Robert Alberts, stated that his team still needed to hunt for players. However, Robert Alberts is now being hit by feelings of confusion. Robert admitted that he already had a number of foreign players who were targeted. However, the coveted player has a price that is not in accordance with the budget set by management.
In fact, at this time many foreign players who are unemployed because they do not have a club. Robert also had the name of the former Bhayangkara FC player, Bruno Matos, who began being linked with Persib Bandung.
This is all that I can write, hopefully this will be useful for me, and hopefully useful for all readers in general, thank you for visiting my blog, don't forget to follow and vote for my post, and one more, don't forget to share this post for other friends.
---
---