Unplanned Night Run
I just finished a 8.503km running that lasted about 0hh:41mm:1ss !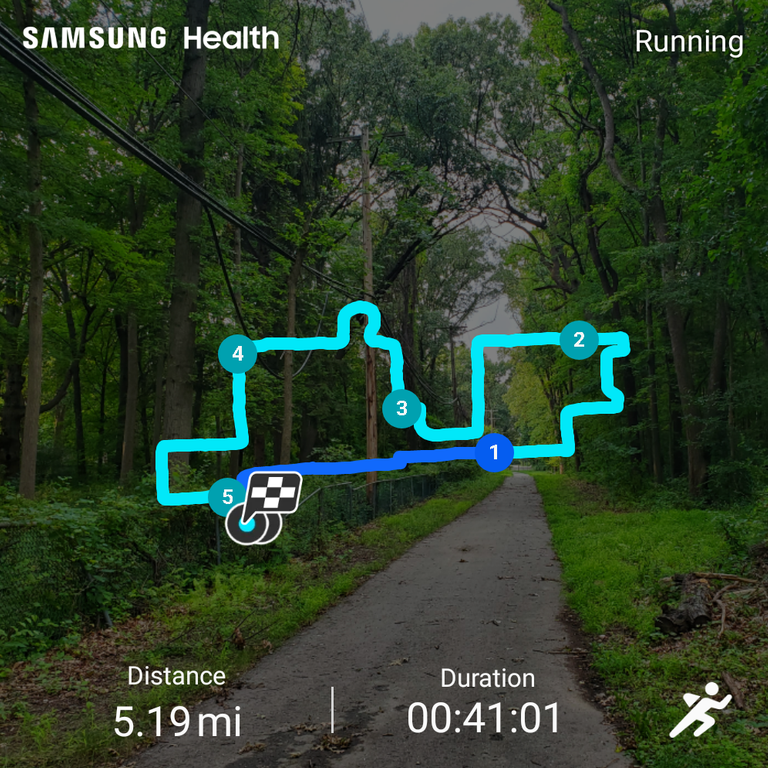 Like I mentioned yesterday, a run was really not on the schedule for today. But once again the weather forecast was completely wrong and we didn't get any rain. So, as I said several times recently, let's rack up some miles when we can! I started my run after 9pm once again, and my legs were quite sore from yesterday run. But unlike yesterday, I felt I had plenty of energy, which is probably why I started faster. But after about 3 miles, I guess I ran out of energy and for the last mile or so, I was really running on fumes. But I'm glad I managed to reach over 5 miles again, and the final pace at 7:46 min/mile is actually slightly faster than yesterday. So not that bad after all.
The route was also similar, with quiet streets around the neighborhood. Again, I tried to pick some of the streets I usually don't go to, but there's only so much streets to choose from. I saw a lot of deer again, but they also saw me from afar and fled way before I could get any close. No other wildlife today, probably because I was a little further from most of the wooded areas.
So far in July, I'm doing pretty good with my total mileage, with already 87km. But my pace hasn't been that good. So, for the rest of the month, I should try and rebalance this a bit, with maybe less miles, but faster. Maybe some intervals again like last week. In any case, probably not tomorrow, my body needs some rest, and with 90 to 100% chance of rain, the weather forecast might finally be right.
Have a great week end, and keep Exhausting!
Check out some detailed info at my EXHAUST page
Join me in testing out EXHAUST!
---
---