Today mrshill and I went out for a nice walk to lunch and then in to town, through the Botanical gardens and back home via Woolloomooloo. It rained on and off a bit but we were wearing our rain jackets so were fine. We had lunch at an old Italian restaurant called 'Bill and Tonys', which has been there since the 1960s. It is very old-school but lots of fun.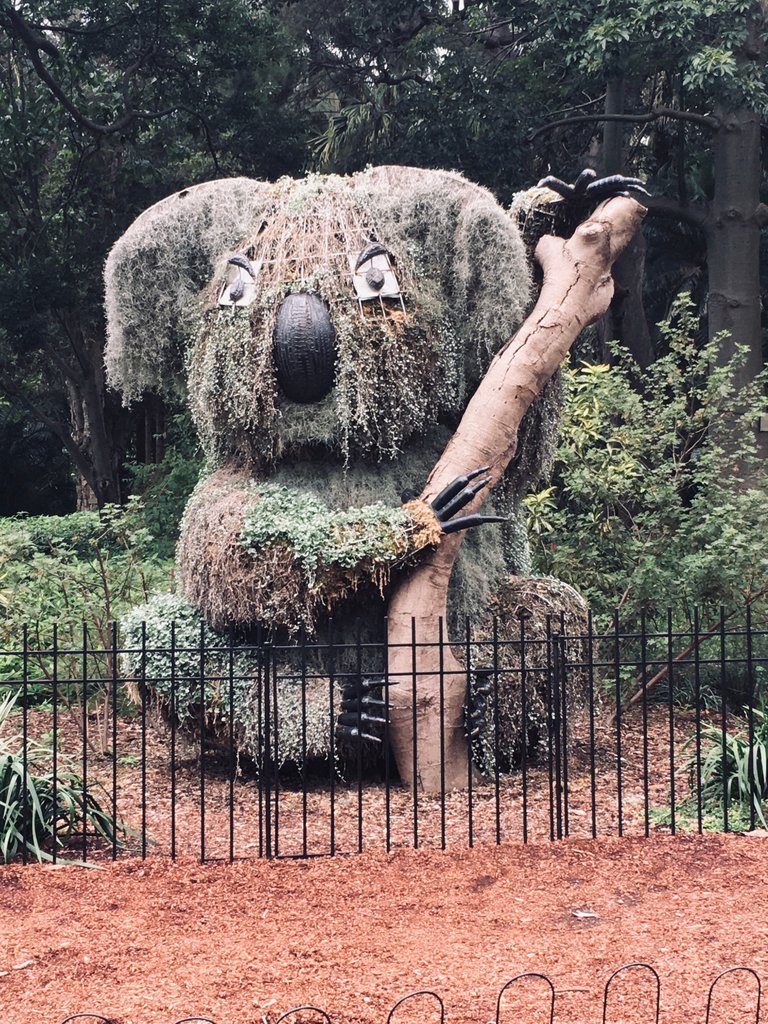 I saw this koala in the gardens. Never seen him before. He must be new. He's very different to the visiting koalas I spotted last year.
On the way back we stopped off at a little sculpture display called 'Dual Nature'. I've run past this loads of times but never walked down the path that takes you to the foreshore to get a closer look. It features two rusty sculptures suspended into the water by some stainless steel cranes. It's supposed to be some kind of nod to the maritime history of the area.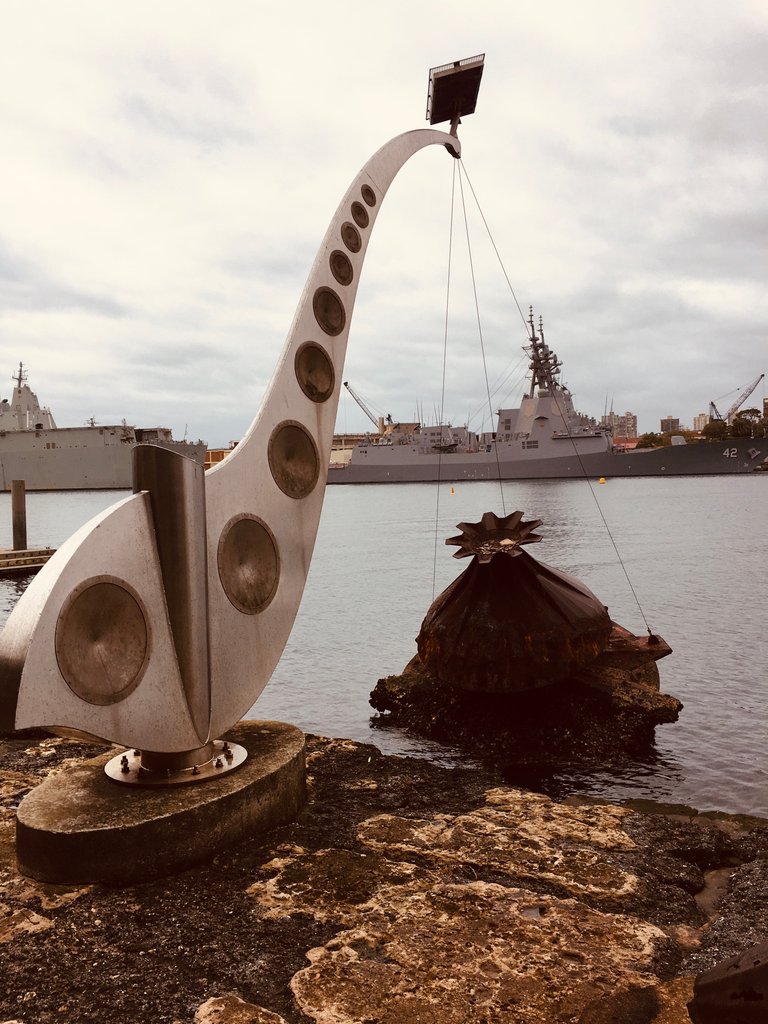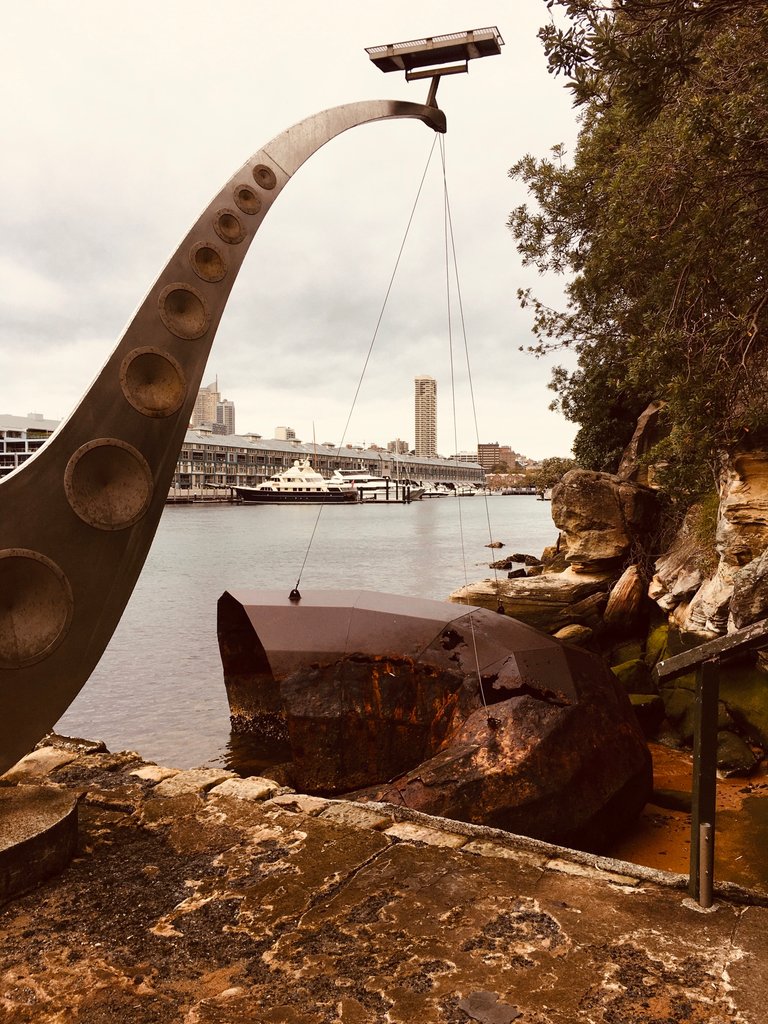 I transferred two weeks' worth of steem power downs today. Shout-out to @libertycrypto27 who wrote a really useful post a few days ago about swapping STEEM for HIVE by sending STEEM to @graphene-swap which converts to STEEM-SWAP on hive-engine, which can be sold for HIVE-SWAP and withdrawn back to the hive main chain for HIVE. I never knew this was a thing. With everything that's happened recently I'm just happy that STEEM is worth anything! I also reset my power down so I can squeeze the last bit of STEEM out a week faster!



12806