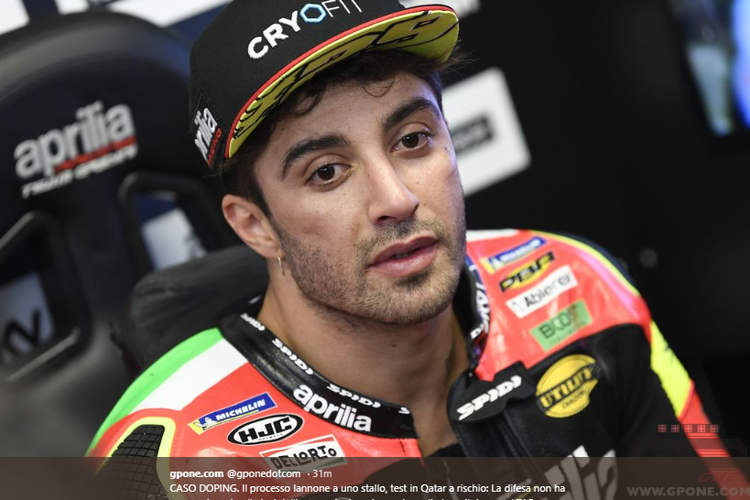 The appeal of MotoGP racer Andrea Iannone regarding the doping case was rejected by the Sports Arbitration Board (CAS), Tuesday (10/11). CAS even increased the duration of the sentence to four years. Iannone was previously found guilty of doping use by the FIM. He was sentenced to 18 months from 17 December 2019 to 16 June 2021.
Iannone tested positive for doping at the Malaysian MotoGP, 3 November 2019. Aprilia and Iannone appealed the decision issued by FIM to CAS. However, the appeal filed by Aprilia was rejected by CAS. CAS rejected the appeal that was filed after looking at the evidence. As a form of support for the World Anti-Doping Agency (WADA), CAS increased the sentence for Iannone to four years.
The CAS found that Iannone did not provide the necessary evidence to support claims regarding the said food was contaminated. In addition, Iannone and his party were unable to provide substantial evidence regarding the problem of food contamination during the 2019 Malaysian MotoGP.
The test results themselves stated that Iannone was positive for doping for the type of drostanolone or anabolic steroid. This decision made Aprilia have to find a replacement for Iannone. Previously, Aprilia said she would defend Iannone for MotoGP 2021 while hoping that CAS would overturn the sentence imposed by FIM
In MotoGP 2019, Iannone won 43 points and was ranked 16th in the standings. Throughout his career since 2013, Iannone has only won the MotoGP series once and has strengthened several teams such as Ducati, Suzuki and Aprilia.