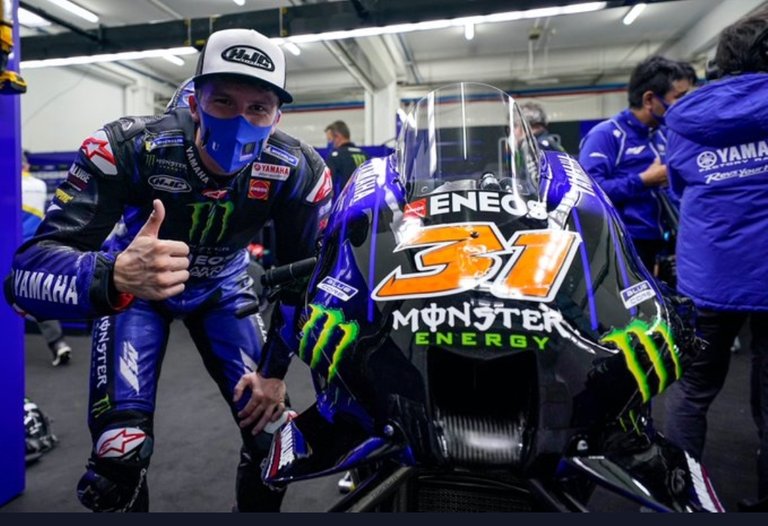 Src
Garrett Gerloff considered that the Yamaha YZR-M1 motorbike that Valentino Rossi used to ride in MotoGP was very friendly to ride.
Garrett Gerloff is a GRT Yamaha racer in the World Superbike (WSBK) event.
He got the opportunity to replace Valentino Rossi in the Monster Energy Yamaha team at the 2020 European MotoGP.
The racer from the United States played twice in the free practice session (FP) at the Ricardo Tormo Circuit, Valencia
Driving on the YZR-M1 motorbike, Gerloff ranks 19th in the combined results of the FP1 and FP2.
His best time record throughout the first day of European MotoGP 2020 with 1 minute 34.107 seconds.
That was Gerloff's last action with the Yamaha factory team because Rossi will play on the second day of the European MotoGP, Saturday (7/11/2020), after being tested negative for Covid-19. Although brief, Gerloff got a lot of experience. He can tell the difference it feels like to ride a MotoGP and WSBK suit bike.
Gerloff feels that the characteristics of the YZR-M1 are slightly different from the ones on the WSBK, namely the Yamaha YZF-R1.
Having a common thread with its user-friendly nature makes Gerloff feel that the YZR-M1 is not too savage like an animal.
On the same occasion, Gerloff felt that he had sufficient traction when he rode on a YZR-M1 motorbike at the 2020 European MotoGP FP1 session.