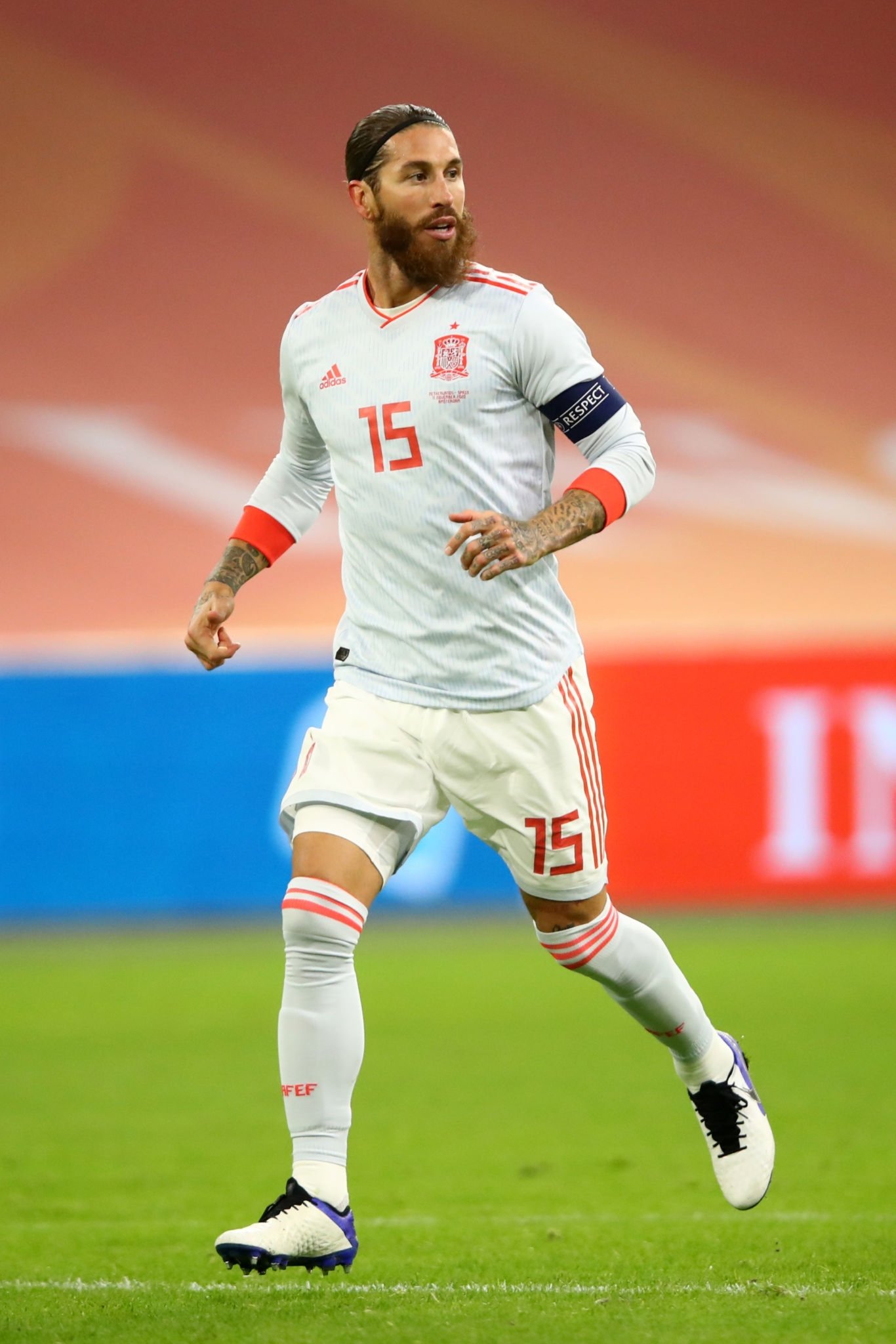 Src
Sergio Ramos has matched Gianluigi Buffon's record appearance in the international arena. For this incision, Luis Enrique called Ramos a unique player.
Sergio Ramos entered in the 85th minute to replace Inigo Martinez when Spain faced Belandan at the Johan Cruyff Arena in a test match on Thursday (12/11/2020) in the morning WIB. His presence failed to make La Furia Roja beat the Netherlands because the match ended in a 1-1 draw.
Spain took the lead in the 19th minute through Sergip Canales. The Netherlands then responded thanks to Donny Van de Beek's goal early in the second half. However, Ramos's five-minute appearance in this match was able to earn him his 176th cap with La Furia Roja.
His incision matched the number of appearances of Gianluigi Buffon, who retired from the Italian national team 2018 cross in the international arena. Ramos and Buffon are currently ranked sixth in the list of players with the most appearances in international competitions.
Sergio Ramos, who is still a mainstay of Spain, has a great opportunity to catch up to Ahmad Hassan's record as the player with the most caps in international matches. He only had eight matches with Hassan, who made 184 caps with the Egyptian national team.
The Spanish national team coach, Luis Enrique, thinks Ramos is a unique player judging from his record performance with the Matador Team. He is so impressed with this 35-year-old player who is still able to maintain his consistency in playing.
Ramos himself made his debut with Spain in 2005 during a 3-0 win over China. This product of the Sevilla academy became the youngest player to play for Spain at that time.
After that, Ramos was slowly irreplaceable at the heart of the Spanish defense whoever the coach. He helped Spain win the 2010 World Cup and the 2008 and 2012 European Cups.