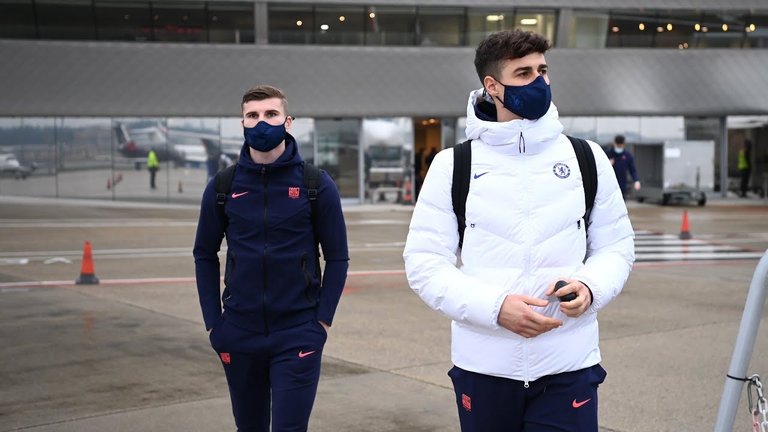 source
Chelsea FC are fully ready to devour Atletico Madrid come today evening Live from National Arena Bucharest Romania...9:00PM Nigerian time, I recall that they have once done it before, they have beat Atletico Madrid before now 4_0 why can't they do even more this time around, most especially now that the whole team is on fire with the new boss they have not even loss a game. Definitely they will win Atletico hands downs.
But Come to think about it Atletico Madrid is a very defensive team... I hope and pray tuchel don't start with Tammy today. Giroud up top and he need to use pulisic or ziyach from the start with werna and Mount I pray he considers this lineup to be able to overcome Atletico Madrid. Though With Chelsea's present situation and performance they might lose the game if they miss much of chances and moreover they don't have a good finisher that can give them goal... all the best of luck will go to Chelsea's defenders why, because they are the only people that can save Chelsea today.. And just like I say earlier they shall be some hope if Giroud and Hakim start the game ... Up blues well Anything can happen who knows. But for me am predicting Chelsea 4-1 Atletico, what do you think?
Talking of the game between Manchester United and Chelsea it's gonna be a tough game, I think Bruno fernandes may not take part in this very game, because as it is now he has gotten six yellow cards so far, which is a good reason to make him not play the game. Bruno Fernandes has scored and assisted in a league game for the seventh time this season, more than any player across Europe's top five leagues this season. Just like his brother Ronaldo it's just in their linage, it's in fact in their blood.