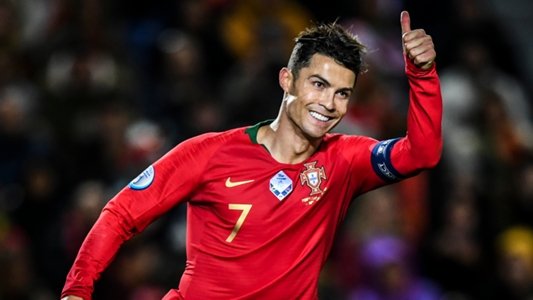 One of the world greatest footballer Cristiano Ronaldo recorded a hat-trick as Portugal hammered their opponent team Lithuania by 6 goals to nil to get back on the track in their strive to make it to the Euro 2020 cup competition.
It was a surprise for some people to see the the Portugal international start the match after he was substituted before even playing 60 minutes game in his club's last Serie A match against AC Milan. However, he really had a nice time in the game as he was able to reach 98 goals for his beloved country. That is a lot of goals for sure.
Portugal could not come out with any point after they lost 2-1 to their counterpart Ukraine just last month. But yesterday was a different day for them at Estadio Algarve as they were able to come back even more stronger and better. Other Portugal players that shared the 6 goals thriller with Ronaldo were Goncalo Paciencia, Pizzi and Bernardo Silva.
Portugal remain second on the table of Group B for the European Championship qualifier, and they are currently ahead of Serbia with a point.
Shared On DLIKE
---