It has become a culture at Chelsea football club for their managers to to sacked and replaced by another one from time to time. A lot of people said this is because Chelsea is owned by one person in the name of Roman Abramovich. Do you also agree with that common belief?
However, I would like to talk about Frank Lampard who is currently the coach of the London club. He was once a midfielder for the club. And not even an ordinary midfielder but he happens to be one of the greatest midfielder and player Chelsea could ever had.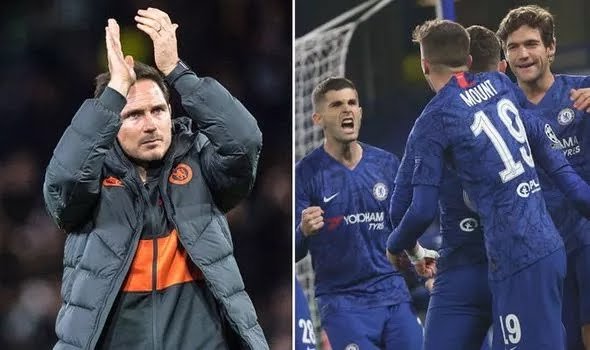 The bone of contention now is whether the former Chelsea midfielder who is now coaching the Chelsea team would manage them for long or would it still be the same scenarios as it has been happening with previous Chelsea coaches.
Chelsea are currently sitting on the fourth position on the league table with 23 points in 11 matches. They share the same point with Leceister who is sitting third but the latter are leading Chelsea on goal difference.
As much as am concerned, I think Frank Lampard has really changed the face of football in the Chelsea history as he has brought a unique style of play to the team. Also considering the fact that most of the players playing for him are not ready made product, thus, I think he should be able to have a long stay at Stamford Bridge irrespective of his current performance with the team within the next three years or four.
Maybe after he has spent as much as three to four years and still can't achieve success with the team, he can then be considered to be due for sack. However, I strongly do not go in line with the Chelsea approach when it comes to dealing with coaches.
I think a lot need to be done to change that approach. I believe managers need to be given some time to prove themselves. Let's say an average of two to three years would be ideal enough for any manager to show the world that he is good.
And as such, I think the former Chelsea midfielder and now Chelsea coach Frank Lampard should be given enough time to prove himself. He should be given enough time to prove his credibility and show the world that he is one of the best coach in the world. Let's see how things fare for Chelsea football club this season because the clubs success will determine how successful a coach he is.
He has brought good and positive football to the Chelsea team and he can never be forgotten for that positive and lost sought after change.
Thanks for stopping by and reading. Don't forget to upvote, resteem and drop your comments concerning this what you think about this as well.