Prediction of sports games and matches created by patrickulrich as at Sat, 01 Feb 2020 22:46:12 GMT
Ticket ID
202002011580597171870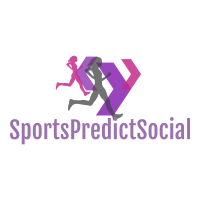 Kansas City Chiefs (Home) vs San Francisco 49ers (Away)
I really don't have a dog in this fight to be honest. I would probably prefer to see the Chiefs pick up the win but because my buddy @hustlaman87 is such a big fan of the 49ers I'll give them a little support here.
Cleveland Cavaliers (Home) vs Golden State Warriors (Away)
I'm pretty sure the Cavs are the Vegas favorites here. That being said I read that Kevon Looney is supposed to return so maybe that'll have some kind of impact for the Warriors. I'll still stick with where the money is going for my prediction.
Sacramento Kings (Home) vs Los Angeles Lakers (Away)
I've been consistant all season in picking the Lakers. I'll be interested to see if De'Aaron Fox will have another game like he did the other night. If so it could make for a long night for Lakers fans in Sacramento.
San Antonio Spurs (Home) vs Charlotte Hornets (Away)

I've went with the Spurs on this one. The Hornets haven't had the best offense this year so we'll give the home team the benefit of the doubt.
Last Card
Los Angeles Lakers vs Detroit Pistons - Lakers 106/99
Washington Wizards vs Boston Celtics - Wizards 99/94
Phoenix Suns vs Memphis Grizzlies - Grizzlies 114/109

1 / 3 on the year
---
Kansas City Chiefs (Home) vs San Francisco 49ers (Away)
American Football
NFL
Away to win
---
---
Cleveland Cavaliers (Home) vs Golden State Warriors (Away)
Basketball
NBA
Home to win
---
---
Sacramento Kings (Home) vs Los Angeles Lakers (Away)
Basketball
NBA
Away to win
---
---
San Antonio Spurs (Home) vs Charlotte Hornets (Away)
Basketball
NBA
Home to win
---
Created by @gotgame
---
---