Things are certainly heating up in the race for a top 4 spot as we head into the final few games of the Premier League season.
With Chelsea losing to Manchester United last night, they'll know they need to step things up big time if they don't want to miss out on Champions League football next season.
On Saturday, we have what is often referred to as a six-pointer when Chelsea face off against Tottenham in a game that could have major implications in the battle for top 4.
Within this post, you'll find a recent form guide for both teams, pre-match analysis of squad injuries and strategies, alongside a match prediction and some betting tips.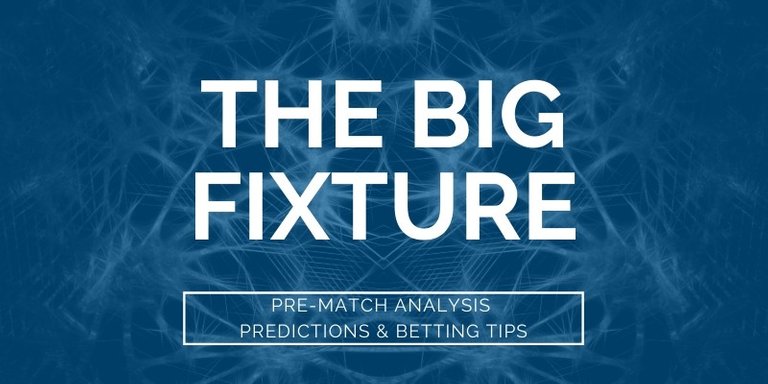 Form Guide
Chelsea
Chelsea had a great start to the season and were even touted as potential title winners at one point. However, they have since seen very inconsistent form and are now looking over their shoulders at the charging pack behind them. They currently sit in 4th place in the Premier League table on 41 points, just 1 point ahead of 5th placed Tottenham.
Statistically, Chelsea have scored 43 times in the league this season, an average of 1.65 goals per game. Defensively, they've conceded 36 times in the same period, an average of 1.38 goals per game.
Worrying for Chelsea, in their previous 5 league games, they won just 1, drawing 2, and losing 2.
Tottenham
Tottenham have had a strange season so far, losing a top-quality manager and replacing him with Mourinho. Nevertheless, they are now back in the hunt for a top 4 place so things are going well in that regard. They currently sit in 5th place in the Premier League table on 40 points, just 1 point behind 4th placed Chelsea, but also with just 4 points separating them and 9th placed Everton.
Tottenham have scored 43 times in the league so far this season, an average of 1.65 goals per game. Defensively, they've conceded 34 times, an average of 1.31 goals per game.
In their previous 5 Premier League games, Tottenham won 3, drew 1, and lost 1.
Head to Head
In the previous 10 meetings between the clubs, Chelsea won 6 and Tottenham won 4.
Notably, however, Chelsea won the previous 3 games in this fixture.
Pre-Match Analysis
Chelsea
Chelsea will feel some pressure going into this game following the loss to Manchester United on Mondy night. It was a chance for them to pull away but they've now left themselves with a lot to do if they want to guarantee Champions League football next season. This game against Tottenham has almost become a must-win at this point in time.
Chelsea will have home advantage which should help somewhat but it was notable that the crowd were frustrated in Monday's game and that won't be of much use if it's the case again. Of course, Chelsea have injuries to Abraham and Kante to worry about at the moment and it could be a major problem.
Strategically, Chelsea will need to impose themselves on Tottenham much more effectively than they did against Manchester United. They will miss the dominant nature of Kante but Kovacic looked really good on Monday night and will need to have the same impact here. Up front, I would be surprised if Giroud doesn't get the nod over Batshuayi who looked useless in the previous game.
Tottenham
Tottenham have an opportunity to surge towards finishing in the top 4 here but they'll need to be at their best to do it. Although Chelsea have been struggling, Tottenham are looking much less effective since the injury to Kane. They also now have to deal with Son being out for a few weeks with a broken arm. Someone will have to step up here because that's their two biggest outlets gone.
Strategically, Tottenham need to win the midfield battle and get on the front foot whenever possible. Without Kante, Chelsea look somewhat soft in the middle and there is an opportunity to take advantage of this with high-pressing and loads of energy in that area of the pitch.
Chelsea look weak at the top at the moment too so Tottenham shouldn't have to worry too much about being caught out. If they can frustrate the home crowd then they could start to dominate possession here.
Prediction
The injuries to both teams make this a difficult one to predict. However, with Chelsea's poor recent form, I believe Tottenham will have a chance to get the job done. The only other thought here is that with Son missing, do they have enough up top to punish Chelsea's defence? I think they do but I wouldn't be surprised with a draw either.
Betting Tips
Tottenham to win at odds of 4.5 or above seems very generous.
Likewise, the draw at odds of 4.1 is tempting but I'd be on the lookout for a Tottenham Double Chance if the odds make it worthwhile.