Manchester City are a strange club.
Just over a decade ago, they were the underwhelming team from Manchester. It's easy to understand why. They were sharing a city with Manchester United, one of the world's biggest and most successful clubs both on the pitch and commercially.
Of course, we all know what happened next. In came the billions to turn Manchester City into a financial behemoth of football. Don't forget, this was a time before Financial Fair Play had control over the dodgy spending of billionaires with new sporting playthings.
As a Liverpool supporter, Manchester City never really bothered me growing up. My hatred was for Manchester United and Everton. And boy was it a raging fire within me. I could feel the disdain for Manchester United and their fanbase coursing through my veins whenever we'd play them.
Manchester United were a constant annoyance to me when I was younger. They won everything and had all the commercial success I wanted Liverpool to have again.
It's funny because I remember THAT Aguero goal that gave Manchester City their first league title in decades. I remember feeling disappointed that Manchester United had seemingly beaten them to it. I remember celebrating Aguero's last-minute goal to hand Manchester City the title as if Liverpool had won it.
Manchester City meant nothing to me. I was just happy that United had missed out.
But then the years went by and Manchester City started to annoy me. They became successful. It's understandable. But it was more than that. As Liverpool's resurgence blossomed under the guidance of Jurgen Klopp, Manchester City were now the team standing in the way of our own success.
And the biggest issue of all was the fact that they'd seemingly gained a lot of 'supporters' from around the world overnight. You can call it glory hunting. The truth is, that's what it is for most of these people who have never been to Manchester in their lives.
You see, I live in Manchester. I came here to study in 2010 and enjoyed the city, minus the football teams, so decided to stay.
It's rare that I'll see anybody wearing a Manchester City shirt here.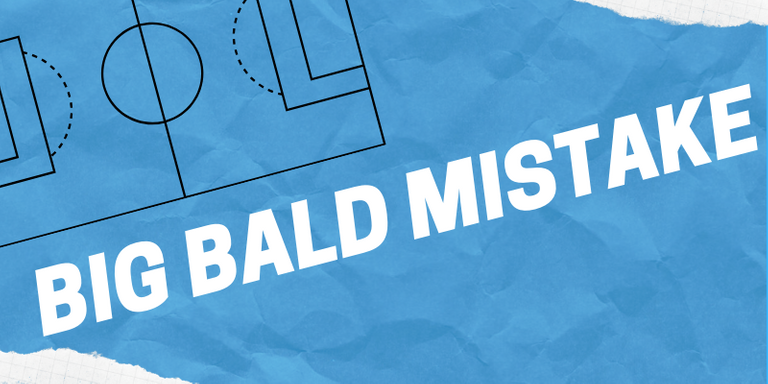 That's not a silly jibe due to jealousy or anything like that. It's the truth.
I'm also a match-going Liverpool supporter so have to get the train to Liverpool whenever we're playing at Anfield. When we play at home against Manchester City, it's rare to see any Manchester City fans on the train. They're just not here.
And that's why Manchester City's stadium, the Etihad, is often called the Emptyhad. There simply aren't enough Manchester City supporters here to fill the stadium all the time.
Contrast this with other top teams in the Premier League. It's almost impossible to get tickets to a Liverpool or Manchester United game. Unless you've got the required credits, which I thankfully do, that ladder was pulled up years ago for newcomers.
So, when Pep Guardiola had a pop at the Manchester City fans for not turning up for the FA Cup game, it showed a complete lack of understanding on his behalf for the size of the club he manages.
Manchester City have grown exponentially in terms of success. Just look at the team they have. But their fanbase, especially locally, just hasn't had the time to catch up. In truth, it would take at least another decade of success to see the fanbase grow to the extent that Guardlioa is hoping for.
And with the remarks he's making, he'll quickly alienate himself with the local match-going supporters. That might not be a big issue for what is now more of a brand than a football club, but it will be an issue for the heartbeat of the club.
This is likely to be the beginning of the end for Guardiola, in my opinion. It's another blow to a manager that rarely stays this long at a club. With Liverpool looking like they're going to upset his yearly party somewhat, it wouldn't surprise me if he moved on at the end of the season.