Sunday Long Ride
I just finished a 88.204km cycling that lasted about 4hh:22mm:56ss !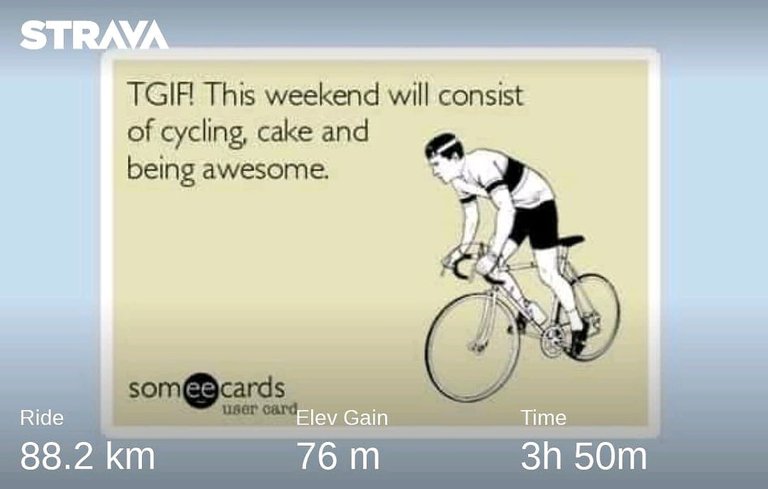 Today was going to be our first long ride for this block of training, as we head towards March 2021.
We had a lot happening though even though the plan was only for about 4 hours of riding. We started off in the morning with it looking like rain. It had rained a bit in the morning and the roads were still wet and the wind had started to pick up and fortunately we only had one or two drops of rain as we started our ride. The lack of rain must have invited the wind to then pick up instead, and it stayed strong for the rest of the day as it has been over the past few weeks.
We got to our half way point of the ride, unfortunately not as far as we had hoped but we were training for time and not distance. We had hit about 44km when we started our ride back home and then I got another flat tire. This is about the 5th flat tire I have had in a couple of weeks, so its starting to get a little annoying, but I am getting really good at changing them though.
At about the 60km mark we then got caught up in some road works stopping up from really making any progress for two or three kilometers, but once that finished we headed home and made it just under 4 hours for the day.
It's good to get this under our belt and at the end of a long training week, a four hour ride was not too much of an issue for us to get through. We still have a long way to go though.
Stay Strong Everyone!
Check out some detailed info at my EXHAUST page
Join me in testing out EXHAUST!
---
---