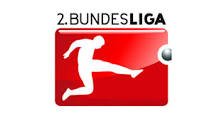 Heute ein weiteres Spiel in der 2. Bundesliga, welches wegen Corona abgesagt wurde.
Today another game in the 2nd Bundesliga, which was canceled because of Corona.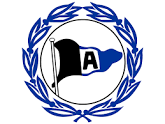 vs.

Bielefeld spielt zu hause gegen Dresden oder Tabellenerster gegen den Tabellenletzten. Dresden wird kämpfen, um in der 2. Bundesliga zu bleiben. Ich denke aber, daß Bielefeld heute den Aufstieg in die erste Bundesliga feiern kann und deshalb 2:0 Heimsieg.
Bielefeld plays at home against Dresden or first against the bottom of the table. Dresden will fight to stay in the 2nd Bundesliga. But I think Bielefeld can celebrate the promotion to the first Bundesliga today and therefore 2-0 home win.
Funny match @all
Best regards & Glück auf
sportfrei