Europameisterschaft, Mittwochsspiele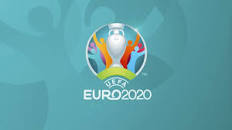 Am Mittwoch 3 Spiele bei der Fußballeuropameisterschaft.
On Wednesday 3 games at the European Football Championship.

vs.

Finnland spielt gegen Russland. Finnland sehr stark in der Abwehr, aber Russland muß gewinnen um noch eine Chance zu haben im Turnier. Ich tippe 1:0 für Russland.
Finland plays against Russia. Finland very strong in defense, but Russia has to win to have a chance in the tournament. I'm betting 1-0 for Russia.
---
vs.

Türkei spielt gegen Wales. Ich erewarte ein Spiel auf Augenhöhe und am Ende einen knappen Sieg für Wales. Ich tippe 1:0 für Wales.
Turkey plays against Wales. I expect a game on eye level and a close win for Wales in the end. I'm betting 1-0 for Wales.
---

vs.

Italien spielt gegen die Schweiz. Ich sehe Italien als klaren Favorit und tippe 2:0 für Italien.
Italy plays against Switzerland. I see Italy as the clear favorite and I bet Italy 2-0.
Funny matches @all
Best regards & Glück auf
sportfrei
---
---