UFC 255 main event is the least excited I've been about an main event in a while
I have never really enjoyed the flyweight division. Even dominant stars like Demetrius Johnson didn't do it for me because even though he was and it considered the GOAT of his division and one of the best pound for pound fighters ever, his fights were all really boring.
A great deal of this has to do with how small these people actually are. I personally only know about one or two men than weigh 125 lbs or less and very few of the women I know are that small. No matter how tough you are at such as small size, you simply aren't able to create much "umph" with a punch of a kick when most 9th grade boys are larger than you are.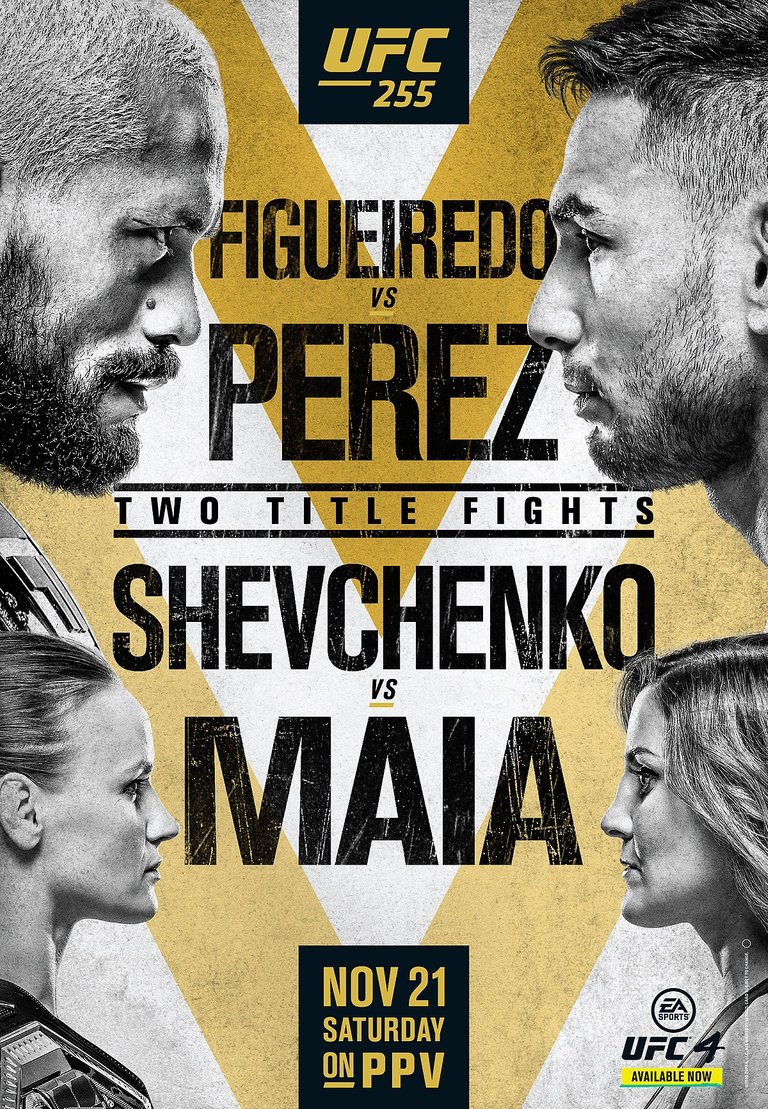 src
Now I am not trying to say that I would stand even a little bit of a chance in a scrap against Perez or Figueiredo, I'm quite certain either one of them could turn me into a pile of much on the sidewalk in no time at all. It isn't about me though - I don't have to be tough because I am not a fighter.
The fact of the matter is that lightweight bouts very rarely have much in the way of excitement and especially when they are in the ring with an official like Big John McCarthy, it almost seems like a joke fight.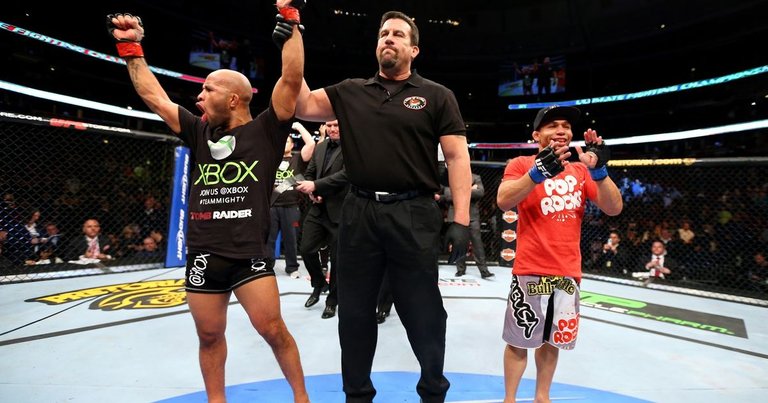 src
When i see images (or fights) like this it almost seems like a Dad is in the octagon making sure that his kids don't get too rough with one another in a backyard boxing match. There are rarely KO's in this division and while they are very fast (as one would presume when you are that size) they never really generate much power when your entire body weighs as much as one of Brock Lesnar's legs.
At least the rest of the card looks pretty good as I am quite excited to see if Shevchenko can actually continue her path of dominance after losing to Amanda Nunes back in 2017. To be fair to Shevchenko, I don't think anyone can defeat Nunes, she is just an a whole different plane than the rest of the women's division.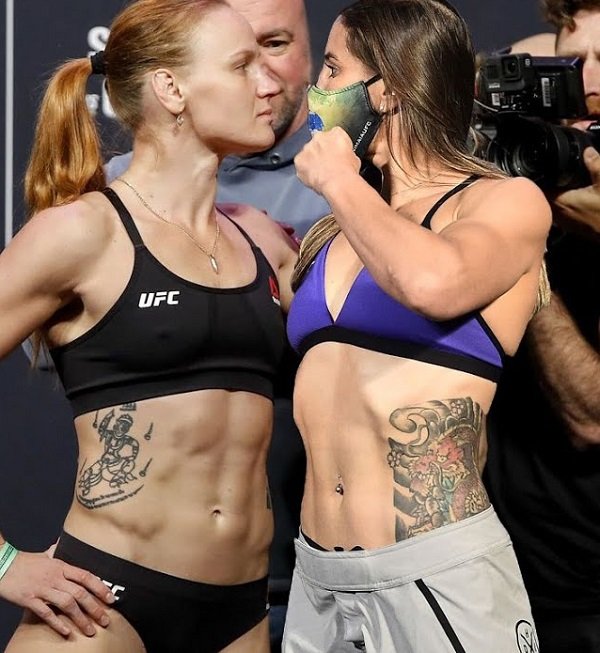 src
Of course these two are also flyweights, but they are women so being 125 lbs is a little more respectable from an athletic perspective. 125 as a man just seem strange to me.
What I'd really like to see is the winner of both of these flyweight headliners have a bout against one another afterwards.
Other fights on the roster could be ok as we see Mauricio Rua dust off his gloves to get some money based on what I consider to be another fighter that should probably retire pretty soon as his recent wins have been against opponents that never really stood a chance at being top brass and Rua is just a stepping stone to perhaps move on to better things.
The rest of the card is rather "meh" if you ask me. In all liklihood I will go to the bar to watch the fight and then leave after Shevchenko KO's Maia in what I predict will be the fist 3 rounds.
They can't all be barn-burners I guess and several times a year the UFC throws a stinker at us. IMO this will be the stinker of the year and the fact that two belts are on the line doesn't really change that a great deal.
---
---