Rabona - Season review LoC - Top 4 and Top Financial Performance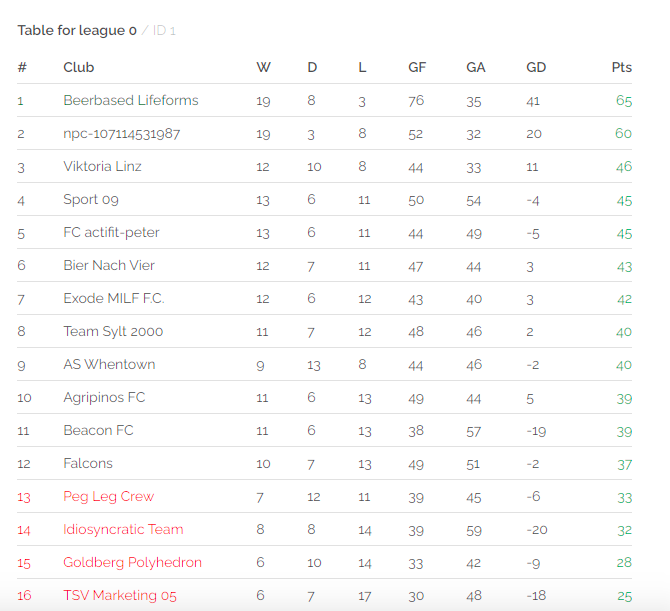 My best season in LoC in line with best financial performance
Three months ago I played for the first time in the top league and got relegated immediately, no surprise - during that time I managed to be promoted five times to this league and now became a bit more stable with the highlight this season closing at the 4th position which was a surprise! Also my financials became good and I also achieved the best financial results this season.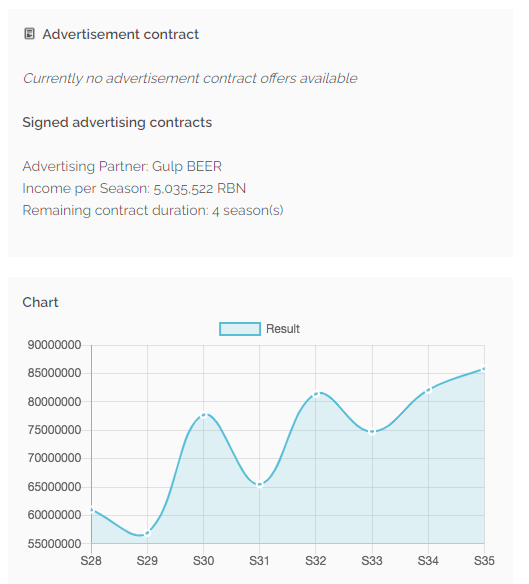 A veteran of League 1 - ID 624

I come from the famous League 624 which has achieved a certain brand awareness being the toughest L1 in Rabona. In total I played 15 seasons in this league with some seasons in League 2, ID 631 (before promotion and after relegation) and I wish my fellow teams I played so often a lot luck, especially fingers crossed for Victoria Linz aka @thehockeyfan-at who is is now a frequent Top 5 team in the Champions League.
Wish me well and if you are not a player in this fabulous sports game on the Hive blockchain created and maanged by @rondras and @oliverschmidt you should join and invest a bit!
If you want to support my aim to stay in league 1 join via my link - both of would benefit from 25,000 BRN - the in-game token of Rabona: each. https://rabona.io?ref=sportsgeek
Posted Using LeoFinance Beta
---
---